Taliban app makes it into Google Play, briefly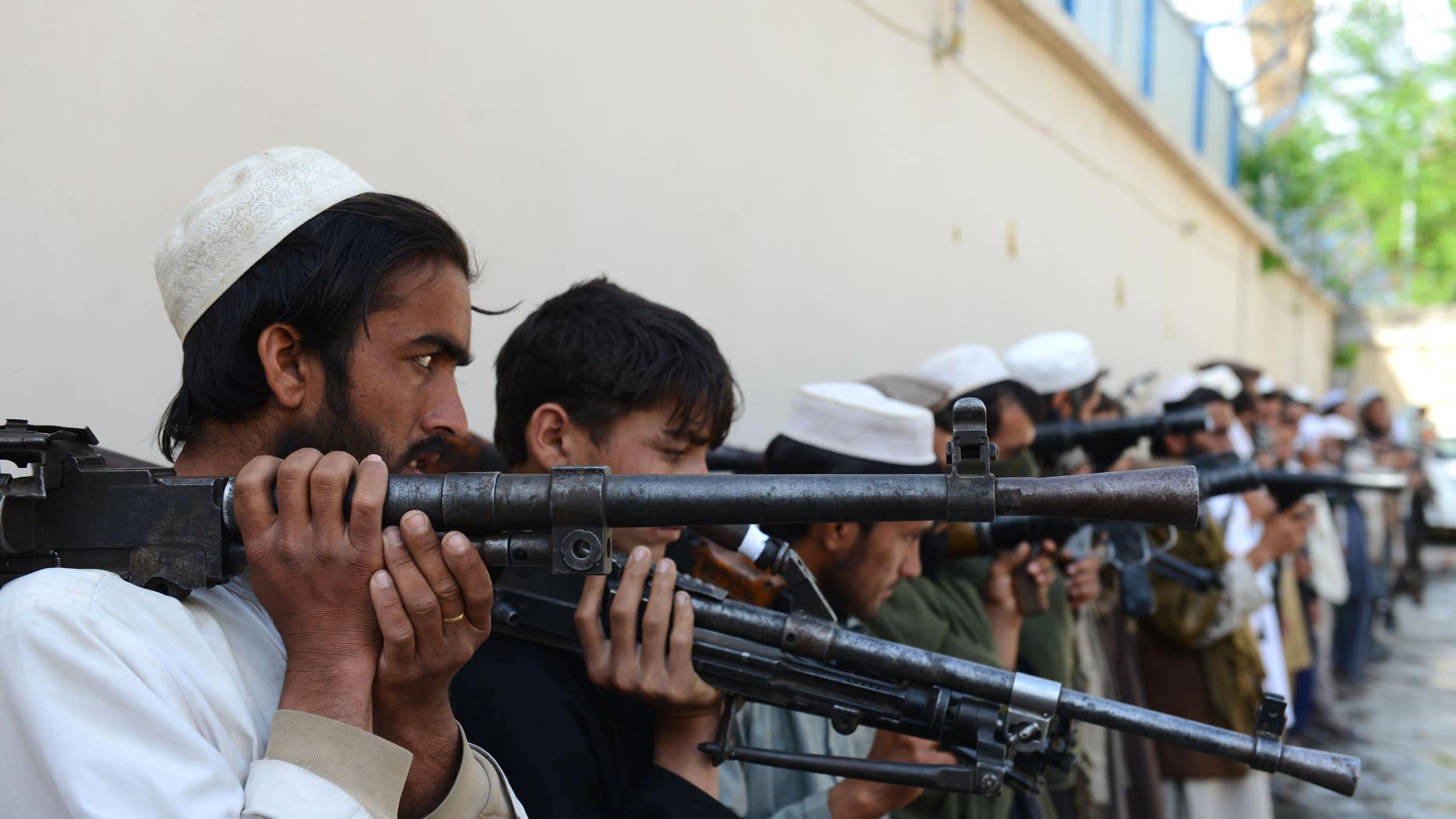 The Taliban has been taking pointers from the Islamic State's online presence, keeping its social media accounts and website updated and fresh, and even launching a new app through the Google Play store last week.
But that app—called "Pashto Afghan News—Alemarah," per the Guardian—has now been scrubbed from the store, and some are wondering how and why it made it through Google at all, especially since the company just last year announced an age-rating system designed to filter out questionable content.
The app broadcast official statements and videos, which may have been considered propaganda, from the militant group. And as Gizmodo points out, Google Play's policies don't allow "apps that depict or facilitate gratuitous violence or other dangerous activities," which could mean documenting terrorist attacks or featuring instructions on how to carry out one—not exactly a far-fetched possibility on a Taliban product.
The app disappeared from Google Play on Saturday due to "technical issues" and will be back soon, is how a Taliban spokesman is framing it, per Bloomberg.
Google's statement on the matter isn't clearing much up. "While we don't comment on specific apps, we can confirm that we remove apps from Google Play that violate our policies," a Google Play spokesperson tells The Next Web, which notes that ISIS also has an app on Google Play—but that app is a messaging app, so it may not be promoting hate speech or propaganda the way the Taliban's may have been.
And while it's not clear whether that's what the app was doing, a European University Institute researcher of militant Islamists notes to the Guardian that the app was put out in Pashto, indicating "the local Pashtun population is the main audience and it could thus be perceived as an attempt to bolster its support in eastern Afghanistan where [ISIS] … is pushing for control."
This article originally appeared on Newser: Taliban App Yanked From Google Play for 'Technical Issues'
More From Newser