Sweden may create 'sexist' rating for video games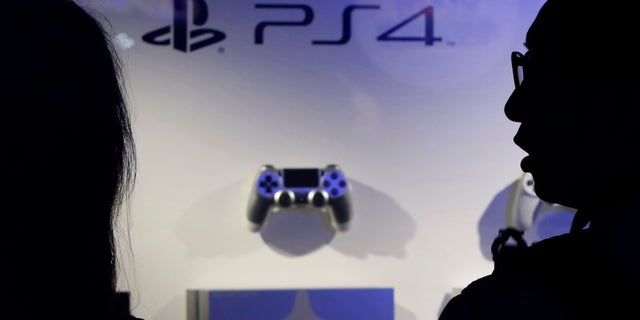 Amid recent controversies surrounding "GamerGate" and headlines about the presence of misogyny in video games, a Swedish video game industry trade organization is hoping to develop a system to label whether or not games promote gender equality. Dataspelsbranschen, or the Swedish Games Industry, has been awarded a $36,672 grant by Vinnova – an "innovation agency" funded by the Swedish government – to work directly with game developers to take a look at ways in which video games depict gender issues. Still in its conceptual phase, the project aims to spark a larger conversation about the ways gender and diversity is depicted in games.
"During our work on diversity, the concept of a certification has come up in various circumstances," wrote Per Strömbäck, the organization's spokesperson, in an email to FoxNews.com. "We applied for the grant in order to find out what kind of a certification that would be, how it would be applied … We are less interested in a consumer-style rating and more [interested] in a certification for companies that want to develop their diversity work – Think ISO more than FairTrade."
According to Strömbäck, the Pan European Game Information (PEGI) rating system has long included a category for "discrimination," meaning that a "game contains depictions of, or material which may encourage, discrimination." While sexually offensive or derogatory content has long been monitored, Strömbäck wrote that there is greater interest in addressing issues of gender inequality given the broadening popularity of video games.
"In the last five years or so, new audiences have discovered the fun of playing digital games and with that increased attention comes new questions," he wrote.
As the idea for this kind of game certification gets explored in Sweden, could examining issues of gender inequality and representation in video games expand to other countries? Strömbäck thinks so.
"There is no reason a certification should be limited to Sweden," he wrote. "Hopefully it will inspire an exchange of ideas and practices on how game developers can improve diversity, both in their organizations and in their products."
For the critics who dismiss video games as nothing more than a hobby or a fun diversion, Strömbäck added that his organization views games as "a form of artistic impression … they can be used to describe a vision of society, or a dystopia, or just plain fun."
"One of the interesting questions we will ask in our concept study for the certification is 'how is diversity expressed in games without characters, storylines or voice-over?' Only a minority of games are similar to film and television, most of them have different characteristics, like puzzle, quiz, and word games," Strömbäck wrote. "Some of our members have done a lot of thinking about these issues and we want to spread that conversation."