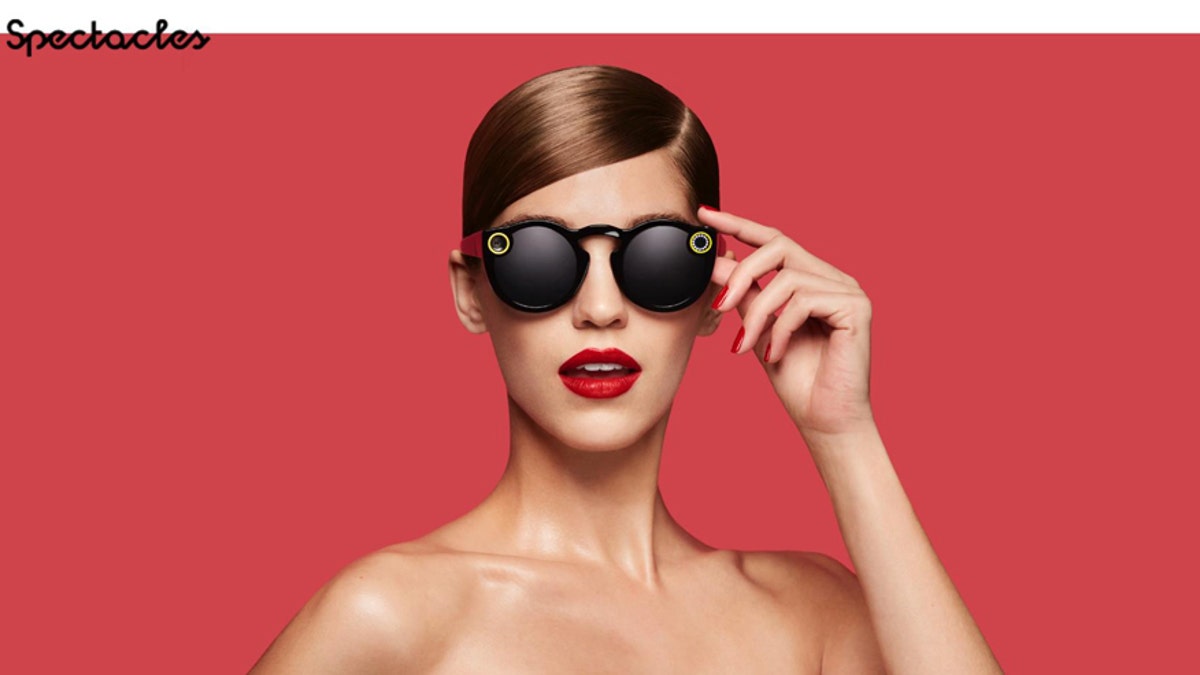 Have you been intrigued by the sunglasses made by Snap Inc that record video straight from your face?
If so, there's now an easy way to buy them. The distinctive-looking glasses, called Spectacles, are finally going on sale through a website: spectacles.com. Besides a pop-up store in Manhattan, you could only buy them before now from a vending machine. (Those vending machines are called a snapbots, and TechCrunch reports that they are going to return following a hiatus.)
The glasses, with a push of a button, record circular video in 10-second increments that make their way to your phone. Since their release last November, the glasses have generated buzz and good reviews, have been used to broadcast a hernia surgery for medical students (and anyone else who wants to watch), and even earned a reputation for being a part of fun in the bedroom.
SURGERY LIVESTREAMED ON SNAPCHAT SPECTACLES
Curious to get your hands (or face) on a pair? They sell for $130, and are scheduled to ship in two to four weeks complete with a charging case and a cable. You get three color options, too: black, teal, or coral.
Happy movie making!