South Korea's video game addicts may be exempt from military service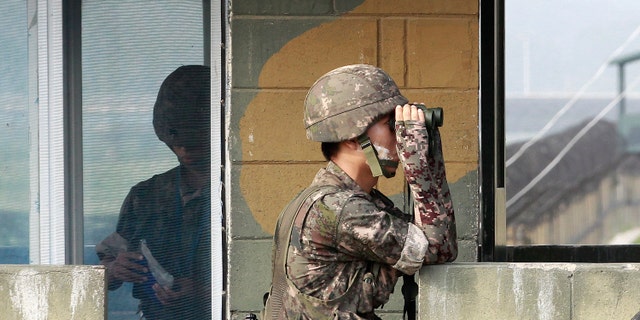 Game addicts in South Korea could be exempt from performing mandatory service in the country's military, according to a news report.
Video game addiction is in the spotlight in South Korea as the country considers a proposed law to tackle the issue.
CNET, citing local media, recently highlighted a policy amendment made by South Korea's Military Manpower Administration in 2010 exempting video game addicts their mandatory military service. South Korean men between the ages of 18 and 35 are required to perform military service.
Citing the "Regulations Relating to the Discharge of Military Public Service", CNET reported that exemption from military service can be granted if the person has "received six or more months of treatment for alcohol, drug, or video game addiction and has demonstrated ineptitude of carrying out normal duties."
The Military Manpower Administration, however, said that no-one has yet qualified for an exemption through video game addiction, according to the report.
Addiction to video games is a major problem in South Korea, prompting the country to implement an online gaming 'curfew' on under-16s in 2011. The following year measures were introduced to prevent under-18s playing online games outside of set time periods specified by their parents or guardians.
Lawmakers in South Korea are now attempting to classify video games as a major source of addiction, similar to drugs, alcohol and gambling, a move which would tighten government control.
The Military Manpower Administration has not yet responded to FoxNews.com's request for comment on this story.