Snapchat unveils $129 sunglasses that can record video in 10-second snippets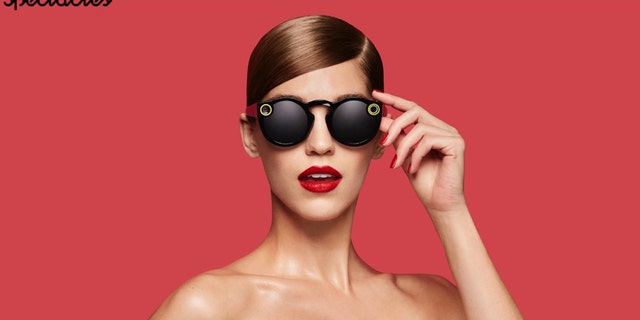 In an unexpected if not utterly bizarre move, Snapchat over the weekend introduced a new piece of Snapchat-oriented hardware: Snapchat glasses. That's right, Snapchat CEO Evan Spiegel believes that the exceedingly popular instant messaging and photo sharing app can succeed where Google Glass failed.
Dubbed Spectacles, Snapchat's new glasses are equipped with a video camera and, as you might expect, are pretty straight forward to use. Users simply tap a button on the frame and the glasses will record successive clips of 10-second video all from a first person perspective.
Snapchat's Spectacles are slated to go on sale later this fall (for $129.99) and will come in an assortment of three colors. Interestingly enough, the video footage Spectacles records will not be framed in a traditional orientation. On the contrary, Spectacles will make use of a 115-degree angle lens and all recorded video footage will be circular. The idea is that recorded video will more closely approximate the human eye's range of vision.
Putting a corporate spin on why someone might want to use Snapchat's new hardware in the first place, Spiegel articulated to the Wall Street Journal why using Spectacles might be preferable to a traditional smartphone camera.
He remembers testing a prototype in early 2015 while hiking with his fiance, supermodel Miranda Kerr. "It was our first vacation, and we went to Big Sur for a day or two. We were walking through the woods, stepping over logs, looking up at the beautiful trees. And when I got the footage back and watched it, I could see my own memory, through my own eyes -- it was unbelievable. It's one thing to see images of an experience you had, but it's another thing to have an experience of the experience. It was the closest I'd ever come to feeling like I was there again."
Is there any chance Spectacles actually takes off? Color me skeptical. Then again, no one could have reasonably predicted that Snapchat would have become the phenomenon it did, so it will certainly be interesting to see how the masses take to Spectacles.
As a final note, it's worth pointing out that additional specs regarding Spectacles (weight, battery life etc.) remain unknown.