Screen Wars: Which Touch Screen Gadget Is Right for You?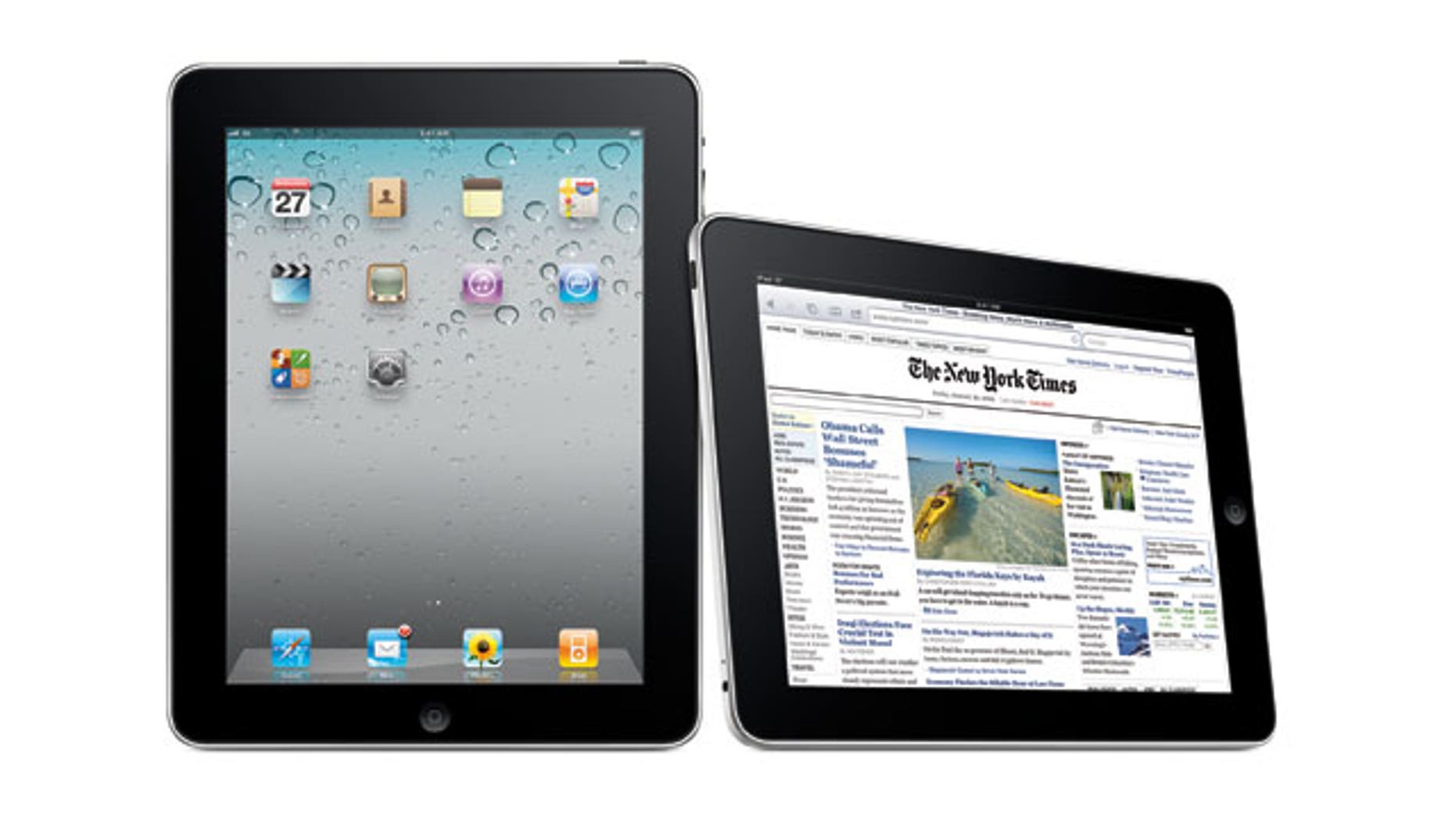 Think of it as this season's digital Goldilocks question: Which size touch screen is just right for you?
Behind every screen there's a computer connected to the Web, ranging from smart phones to e-readers to out-sized portable tablets like the Apple iPad. But you can do largely the same things with each of these different-sized devices: surf the Web, play music, read books, control your TV, take pictures and make video calls.
So the question isn't which device do you want. It's which size is the right size? It's not only a problem for shoppers, but a conundrum for the electronics and computer industry, as well.
The iPad has been a megahit, and many tablet competitors are poised to hit the market. But many of the functions -- indeed more -- can be accomplished using a smartphone. So, do you really want a tablet? Or maybe you're only interested in reading electronic books? Or maybe you want a slick phone? Here's how the options break down using some specific examples.
Really Big: Apple iPad, from $499 to $829
With its big, beautiful, 9.7-inch display and curvaceous deportment, the iPad is the ideal coffee-table computer. It's perfect for occasionally cruising the Net, looking up an actor's bio on IMDB, skimming the news or playing a casual game of Simon during commercial breaks. There are also thousands of nifty apps, including a Netflix streaming program for watching movies, a Tivo app for controlling your DVR -- even cable company Comcast has a remote control iPad app (video on demand for existing Comcast customers is coming).
But the iPad has some significant drawbacks. There's no camera or phone component, so you can't take pictures, place video calls, or use it as a phone. The iPad also doesn't play the majority of videos online because the company stubbornly refuses to support the de facto industry standard, Adobe Flash. That can be frustrating.
As an e-reader, the bright screen also means you're staring at a big light, making it unsuitable for perusing War and Peace. And have you ever tried reading with one of these in bed? The thing is so heavy -- 1.5 pounds -- that if you doze off and drop it you might get your nose broken.
Big: Samsung Galaxy Tab from AT&T, $650
The most direct competitor to the iPad (and yes, there will be many more soon) is Samsung's Galaxy Tab. It's based on Google's popular Android software, which powers a growing legion of smartphones -- and while it's smaller, it can do more than the iPad.
The Galaxy Tab has a smaller screen -- 7 inches -- but at just 0.84 pounds it's about half the weight of the iPad. Translation: it's better for dealing with those bouts of insomnia. It also supports Adobe Flash videos and accepts microSD memory cards (up to 32 GB), and comes with front and back video cameras for making Web-based video calls.
You can't place a standard cell call with the Galaxy Tab, but that's about all it can't do. There's a Barnes & Noble Nook reader app, and it runs tens of thousands of Android apps for doing everything from gazing at and identifying stars to getting free turn-by-turn directions. So whether you're playing tunes or tuning in Google TV, there's an app for that.
Samsung is also taking the Blackberry approach and making the device available on all the major cellular carriers in the U.S. So if you sign up for a wireless data contract with one of the carriers, you can shave some money off the price of the device.
Initially, I was skeptical about the smaller tablet, but after living with it for a few days, I found it to be an excellent alternative to the heavyset iPad.
Medium: Barnes & Noble Nook Color, $249
It's a dedicated e-reader ... but it's not. The Nook Color has a 7-inch LCD touch screen, which makes it ideal for illustrated children's books and digital magazines, things that simply don't work on the monochrome e-ink Amazon Kindle or basic Barnes and Noble Nook. It's also a better reading device than the iPad or Galaxy Tab, mainly because it weighs less than a pound and was designed specifically for the task.
However, what makes the color Nook more than an e-reader is the inclusion of a Web browser and the fact that it runs Google's Android software. A Wi-Fi connection gets you online for surfing the news or doing research related to what you're reading. It also supports the ePub electronic book format, the same one that Google's e-bookstore is based on, with 3 million digital tomes available already (look out Amazon!).
There's no app marketplace for the Nook Color ... yet. It already includes a couple of games, and Barnes & Noble expects to open it up to software developers. The tablet -- er, e-reader -- also doesn't have niceties like a built-in camera or a cellular phone.
As an e-reader, like the other devices in this round up, it's difficult to see in direct sunlight. So if you're really just a book worm who doesn't want to be distracted by bells and Web sites, opt for a monochrome $149 Nook that you can take to the beach.
Small: The Smartphone Option
To further confuse matters, many smartphones can do all of the above and much more. Most of them are based on Google's Android software (are you noticing a trend yet?), so there are apps aplenty, but the smaller screen size, typically about 4 inches, means you have less to work with.
Nevertheless, the $200 HTC EVO from Sprint phone has a stunning 4.3-inch screen and a kickstand so that you can watch some TV shows and movies online. There are e-reader apps for the phone, as well (not ideal, but when you want something to read on the bus or in bed, it'll do).
The EVO was also the first 4G phone on the market, so it can handle the higher data speeds and works as a mobile Wi-Fi hotspot. Plus, of course, it has front and back video cameras -- and it can make phone calls.
Another notable Android option in this space is the $200 myTouch 4G from T-Mobile. It has a smaller 3.8-inch screen, but it's also lighter than the EVO (5.4 ounces vs. 6 ounces), which makes a noticeable difference in your pocket. T-Mobile has also rolled out its own high-speed data network (HSPA + for techies) so that the front and back cameras on the phone can be used for making video calls.
The good news, as they say, is that you have options. The bad news is that just one of these devices is probably not enough to satisfy every digital desire. Ah, well. Maybe next year someone will introduce a device that fits in a pocket, is light, makes phone calls, surfs the net -- and also expands into a 10-inch screen.