San Francisco vote looms large over Airbnb's future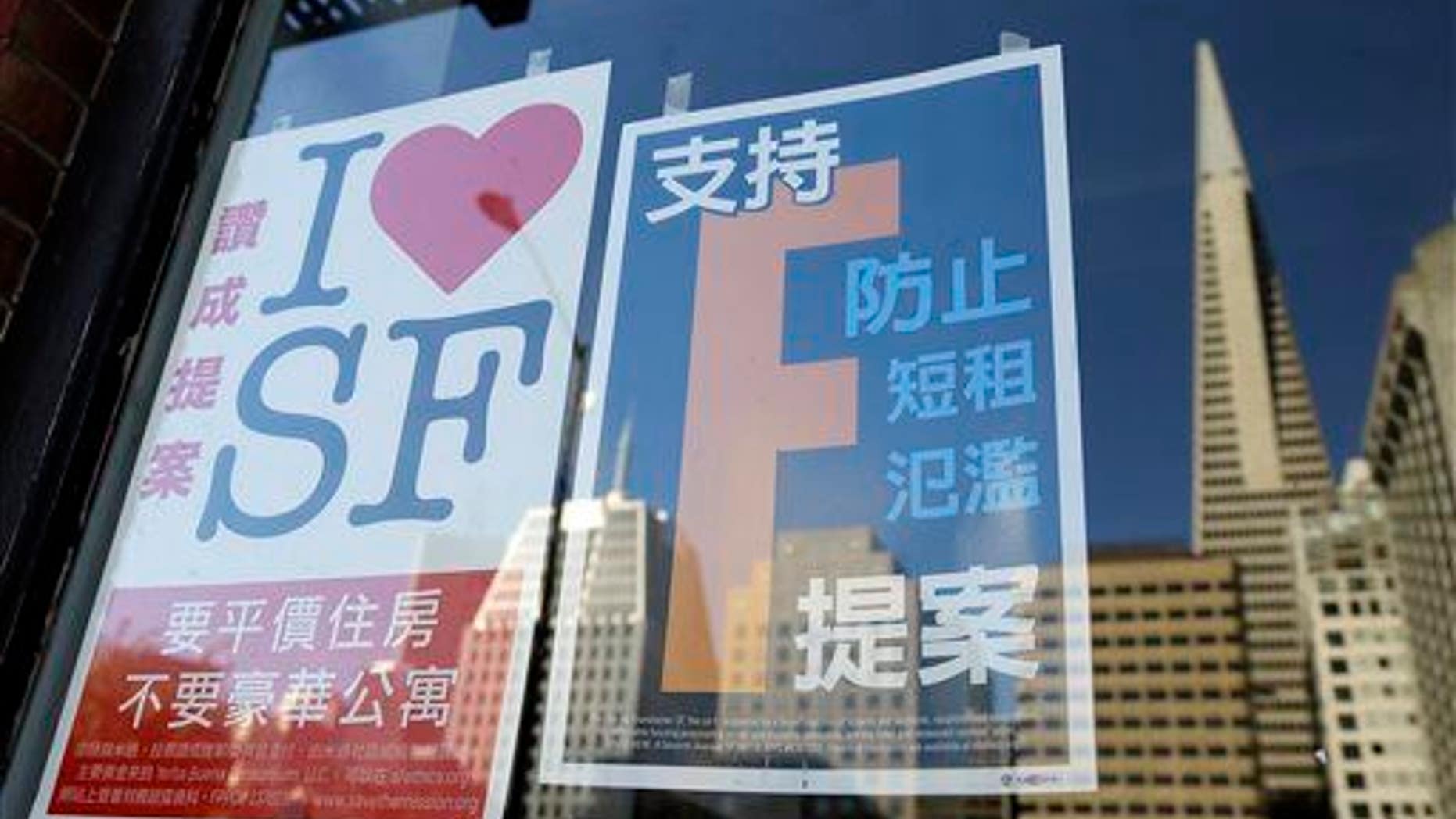 San Francisco residents are heading to the polls Tuesday to vote on a number of propositions, but the one getting the most attention is Proposition F—essentially a referendum on hometown tech company Airbnb.
If passed, Proposition F would limit short-term rentals through Airbnb and other rental sites like HomeAway, VRBO, and FlipKey to 75 nights per year; force "hosts" to submit quarterly reports to the city; and allow neighbors to report violations, US News and Wired note.
Supporters say property owners are renting mainly to tourists, rather than long-term renters, which is driving up rent. However, Airbnb argues short-term rentals provide a source of income for residents dealing with the "decades-long housing crisis" and make "it possible for thousands of middle-class families to make ends meet and stay in the city." Airbnb and its allies have raised $8 million for a "No on F" campaign, fearing its operations in other cities around the globe could face similar limits if Prop F passes, reports the New York Times.
Supporters of Prop F have raised about $1 million. "We are not concerned about people renting a room in their apartment while they are home for some extra cash," says a VP with the American Hotel and Lodging Association.
"We see investors buying up five or 10 condos in San Francisco or New York City and renting them through websites, but not playing by the rules of being a hotel." The Times reports the "No on F" side is expected to win by a landslide, but a community organizer in favor of Prop F says, "I think we have moved the argument in a significant way." He adds when the issue appears on the ballot next year, "it will do very well."
This article originally appeared on Newser: San Francisco Vote Looms Large Over Airbnb's Future
More From Newser