RIM Unveils BBX Software Upgrade For Blackberry Phones, Tablets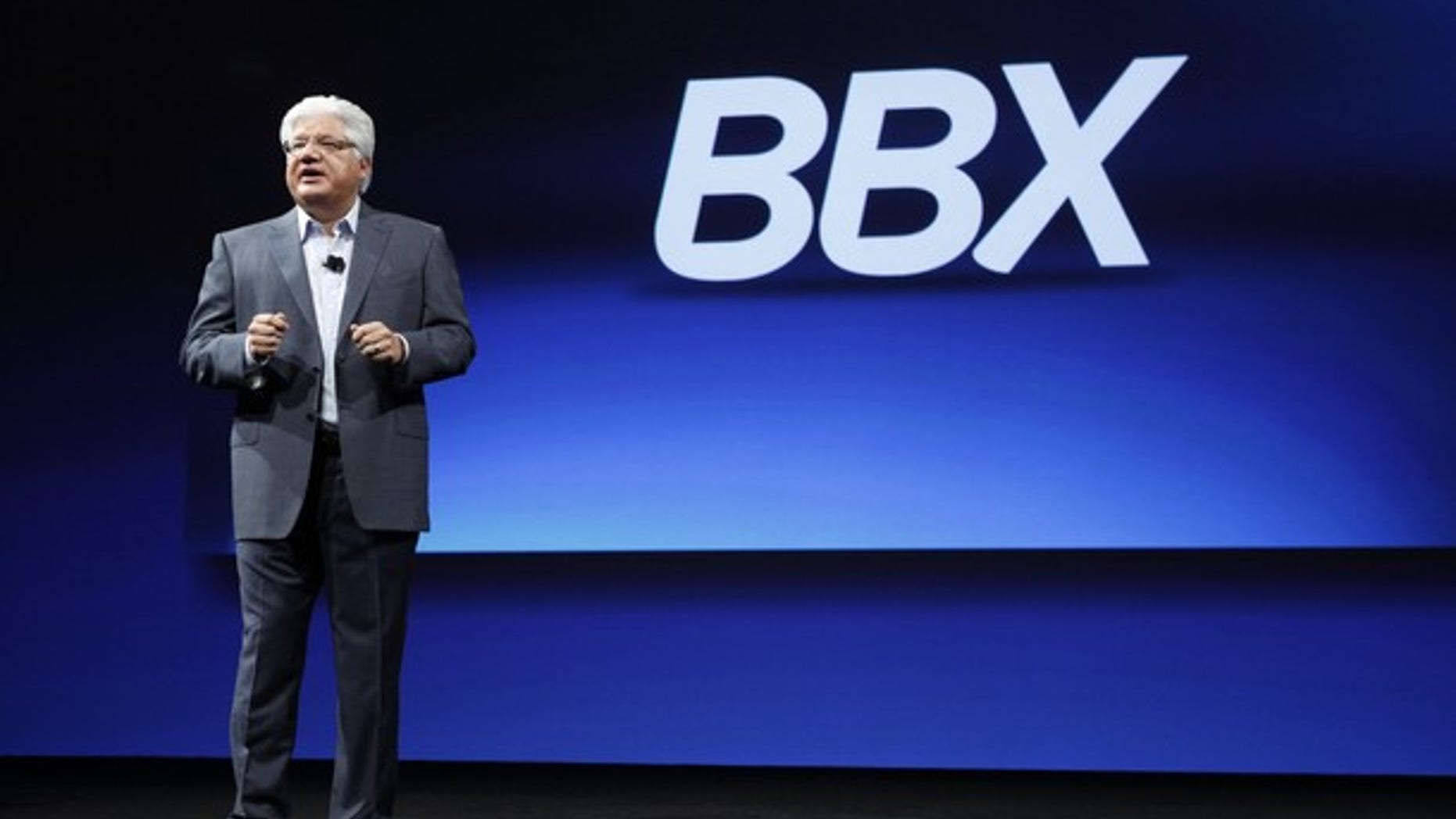 Research In Motion will introduce souped-up operating software for its BlackBerry smartphone and PlayBook tablet designed to make both more formidable competitors to Apple and Google devices.
At a developers conference in San Francisco, the Canadian company said on Tuesday it would install its new BBX platform in next-generation devices but provided no timetable.
BBX would replace the antiquated software that now powers the BlackBerry with a package built around the QNX system, already on the PlayBook. RIM wants to stop a growing consumer preference for the faster and more intuitive Apple devices and those powered by Google's Android.
Developers had a muted initial reaction to the announcement, and many were hoping RIM had opened the conference by taking the wraps off a splashy new line of hardware.
"BBX could potentially be exciting, but I was honestly expecting a bigger announcement. There was nothing revolutionary," said Dave Lane, a software developer for Metova, a small firm based in Tennessee. "In terms of hardware and performance in general, I just don't feel like (the BlackBerry is) on par with Android devices."
RIM shares rose 2.5 percent to $22.95 in Nasdaq trade on Tuesday. The stock has fallen about 60 percent since the beginning of the year after a series of product missteps and profit warnings.
"I have not seen anything outside the box," Wunderlich Securities analyst Matthew Robison said. "They seem to be on the charted course. I have not seen anything to impress investors."
The conference is the first public stage for the Canadian company since last week's global disruption of BlackBerry service. The outage highlighted a series of setbacks for RIM over the past year as the company struggled to regain its stride after falling behind in a market it once dominated.
NEW TOOLS
RIM did not say whether the BBX software would enable the PlayBook to handle email routed through RIM's highly secure enterprise servers for the first time without being linked to a BlackBerry smartphone. Critics say that is one of the biggest shortcomings of a tablet that has been an unqualified dud in its first months on the market.
In addition to the operating system, RIM announced a series of developer tool updates, including a framework to allow the PlayBook and BlackBerry to run applications written for devices powered by Android. That could give users a much wider range of apps to run.
"We're giving developers the tools they need to build richer applications, and we're providing direction on how to best develop their smartphone and tablet apps as the BlackBerry and QNX platforms converge into our next generation BBX platform," RIM co-CEO Mike Lazaridis said in a speech opening the three-day event.
RIM introduced a series of BlackBerry touchscreen devices using its legacy software in August. In a rare recent success for the company, the line has produced more sales than expected. The upgrade was an interim step to buy time until the company was ready to roll out a BlackBerry line with a new operating system.