Full BlackBerry Service Restored, Research in Motion Claims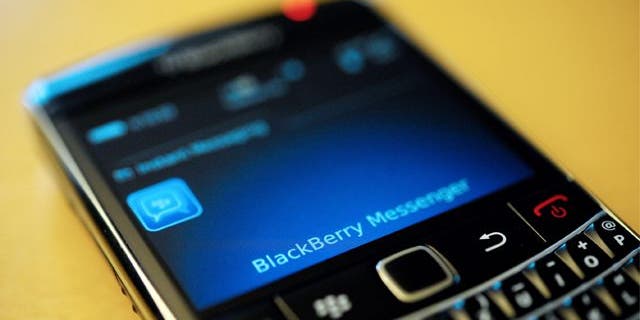 WATERLOO, Ontario – BlackBerry services were fully restored Thursday after days of disruptions that frustrated millions of users around the world, Research in Motion (RIM) said.
"We've now restored full services," co-chief executive Mike Lazaridis told reporters in a video apology, adding "you expect better of us. I expect better of us."
U.S. users woke up to empty in-boxes Thursday, even as BlackBerry services buzzed back to life across the globe. The messaging giant did not say whether the backlog caused by the outage and four days of trouble had been entirely cleared -- continuing the frustration for millions of users who have come to rely on their smartphones to remain connected to businesses and friends.
"Totally appalled at the lack of communication from RIM," wrote Lynn Murdoch on RIM's BlackBerry Facebook page on Wednesday. "Love my Berry, but furious at the fact that no one can actually give a time frame of how long its going to take to fix. Utterly disappointed!"
"I'm right at the edge where I might be saying goodbye to my BlackBerry," Tony Vitali, a BlackBerry user in New York, told Reuters. "The device freezes twice a day ... It's a very frustrating device."
Lazaridis had posted a video late Wednesday evening apologizing for the outage and saying that the company was still working to resolve issues. He warned of possible instability in the system as RIM restored service and did not forecast a time for a full recovery.
It is "too soon to say this issue is fully resolved," he had said at the time.
Thursday morning, Lazaridis said service was completely back, though some customers in Canada and Latin America who are sending messages to other regions may see intermittent message delays. The company said that services were completely restored in Europe, the Middle East and Africa, where the problem originated Monday.
The outages, which disrupted email, messaging and Internet browsing, spread to North America on Wednesday.
In a hastily-organized conference call with reporters Wednesday afternoon, RIM's chief technology officer for software, David Yach, said the company did not see any signs of hacking or other security breaches.
Several U.S. government agencies affected by the disruptions said Wednesday they were in touch with RIM about the problems, but there were no indications from officials that RIM was suffering from anything other than an internal malfunction.
RIM has blamed the problem on a hardware failure in its network infrastructure. RIM routes users' email messages and other data through its own network, which the company says makes such communications more secure.
The intermittent service disruptions came at a vulnerable time for RIM, which has been struggling with dwindling BlackBerry shipments as it competes with Apple's iPhone and gadgets powered by Google's Android software.
Newscore contributed to this report.