Radiohead erases online presence, but drops some clues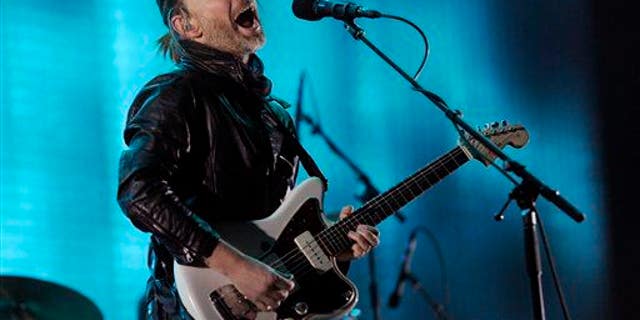 Radiohead has announced a new world tour that kicks off May 20. A ninth album is said to be forthcoming. On Saturday, some fans received cryptic postcards with only the words: "Sing the song of sixpence that goes / Burn the witch / We know where you live," a move that Mashable is calling "totally not creepy at all." And now the band's online presence was on Sunday whited out Facebook post by Facebook post and tweet by tweet, reports the Telegraph, with a white official website, no explanation, and a "no comment" from a rep.
That has left the Internet swirling with excited rumors about how this could all be the epic introduction of the band's next album; it would be the first since The King of Limbs was released in 2011.
A few clues to note: Reddit has pointed out that the postcard appears to reference the German folk holiday Walpurgisnacht, or Witches' Night, which Stereogum reports falls on either April 30 or May 1.
The band also created Dawnnchoruss Ltd. earlier this year (it created new companies before the release of its two most recent albums as well), and Reddit also notes the "annual International Dawn Chorus Day is held on the first Sunday in May." "Burn the Witch" could well be one of the tracks on the new album; the band began to tease fans with chords from it as far back as 2006, reports Pitchfork.
Either way, Radiohead has been intent for years on releasing albums online, by itself, with little fanfare. Vulture calls it "anti-viral marketing," and the disappearing act suggests a new album is "imminent." Still, the so-called disappearing act has certainly gone viral.
(Radiohead dropped its last album a day early.)
This article originally appeared on Newser: Radiohead Vanishes Online, Leaves a Few Breadcrumbs