Putting children's data online has consequences, report says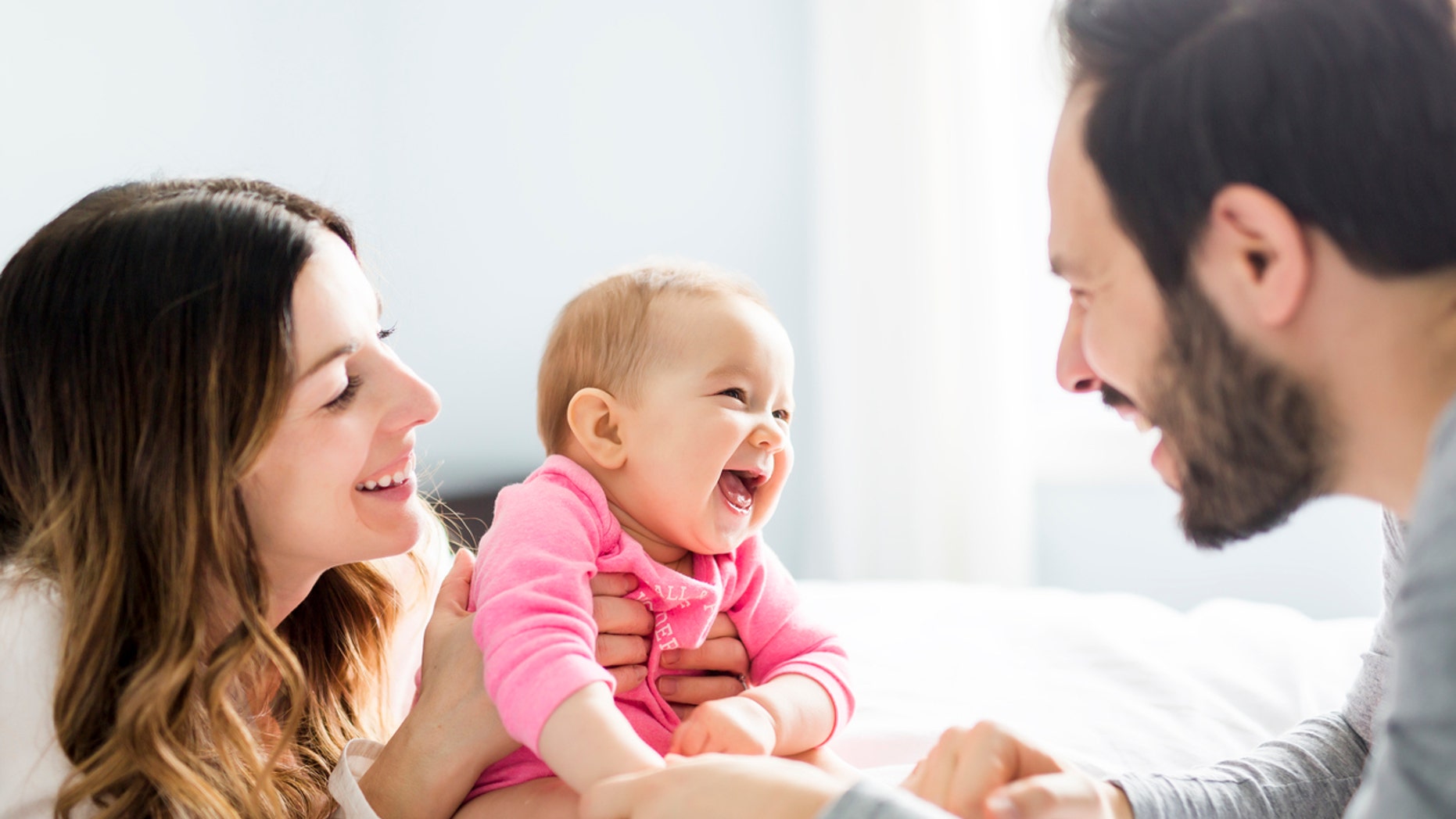 You might want to think twice about uploading all those baby photos.
A person's digital footprint begins at childbirth and by the time a child is 13 parents on average have posted 1,300 photos and videos of their children to social media, according to data cited in a report by the Children's Commissioner for England released in November, via CBC Radio-Canada.
And it gets worse after that. "The amount of information explodes when children themselves start engaging on these platforms: on average, children post to social media 26 times per day – a total of nearly 70,000 posts by age 18," the UK report said.
THESE $1,000 SMART GLASSES MIGHT BE THE FUTURE - AND THEY DON'T LOOK WEIRD
The report cited additional data, which includes:
On average, children aged 5-15 spend 2 hours online on a weekday and 3 hours per day on the weekend.
Children aged 11-16 post on social media 26 times a day.
Parents of children aged up to 13 share 100 photos and videos of their child each year on average.
An aggravating factor is frequent social media activity can affect children's sleep, mental and physical health, and social lives, including harmful events such as online bullying.
The report also noted how data can be unwittingly divulged. Some data is "given off," which means it is given unknowingly when people go online and the data is captured through web cookies. Other data is "inferred" based on age, gender and social media "likes," then used to predict which products children may buy.
The devices themselves can also be exploited by bad actors. For example, unsecured Bluetooth connections can allow hackers to access devices and view a sleeping child on a baby camera or even communicate with the child via the toy, the report added.
Moreover, all that data in the cloud is potentially accessible. Last year, 2 million voice messages shared between children and family members were found being stored unprotected online at a cloud-connected toymaker, the report pointed out.
HACKERS HAVE FOUND A NEW WAY TO BREAK INTO ATMS AND STEAL YOUR CASH
The danger is no one can predict how the data will be used in the future as it's analyzed by increasingly sophisticated artificial intelligence systems.
"Could data about a child's language development and early educational performance at age four play some role in their university application outcomes?" the report asked.
It continued: "Natural language processing and machine learning enable us to analyze large swaths of unstructured text that would have previously been unusable…In essence, data can be used to learn, deduce or infer much more about individuals than ever before – and these techniques will continue to become ever more advanced."