Plan for an Arab Silicon Valley Sparks Fears of CPU Shortages and Security Risks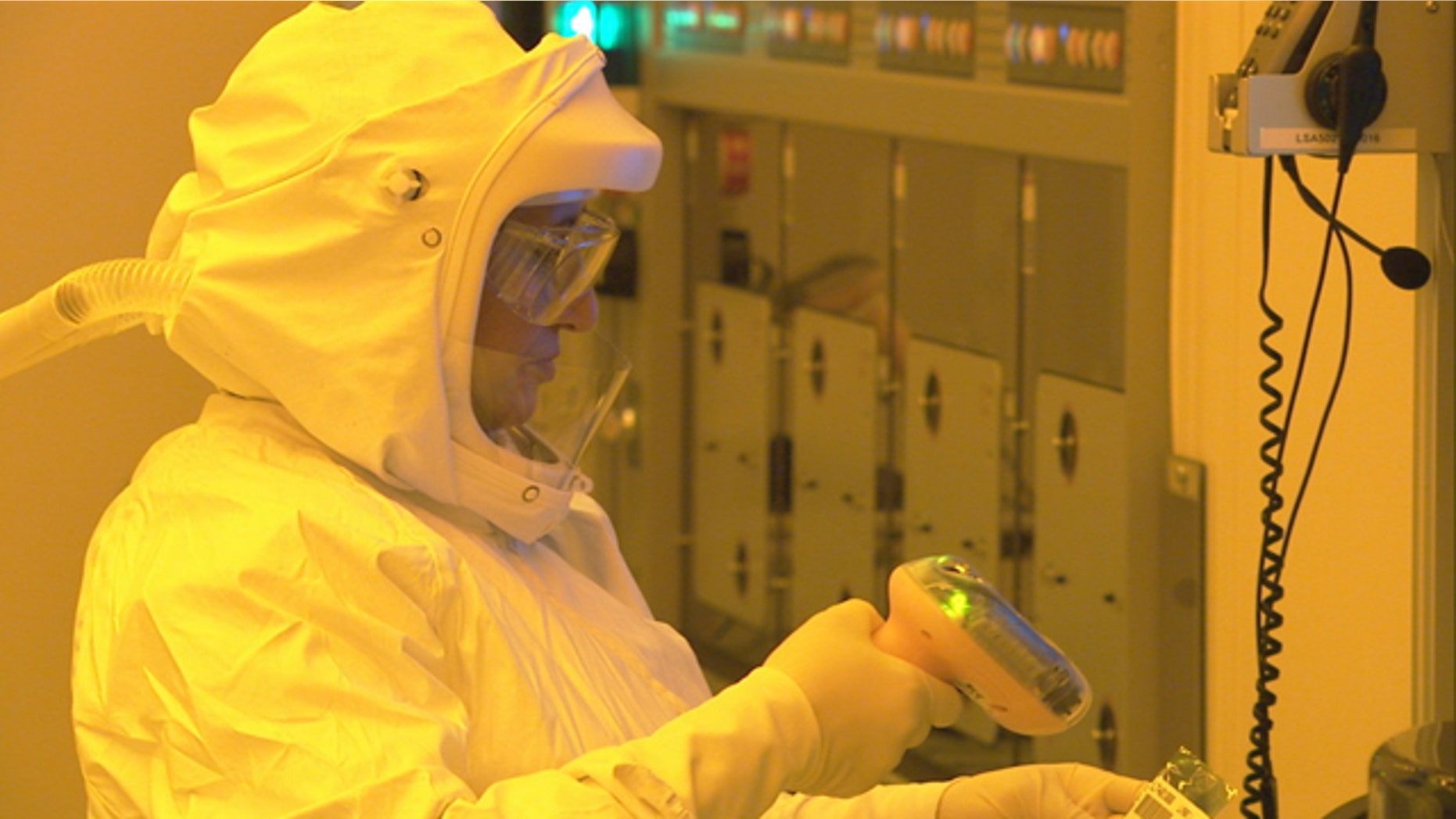 An Editor's Note appears at the end of this article.
A chip company's plan to open a manufacturing plant in Abu Dhabi has experts worried about the supply of essential computer processors. Should a war or even a serious political disagreement arise, they say, a foreign power could stop or corrupt the flow of computer chips from its plants to the U.S.
Intel Corp. announced on Tuesday plans to spend up to $8 billion on state-of-the-art plants in Oregon and Arizona, meaning most of its central processing units (CPUs) -- the brains behind every computer -- would continue to be manufactured in the U.S. The company's CEO, Paul Otellini, said the plants would "create 6 to 8,000 construction jobs, and about 1,000 permanent new jobs working in manufacturing."
But Intel's sole competitor has its sights set on a new Silicon Valley -- a Mideast country that experts say could take jobs from Americans and create serious security issues for the U.S.
"National security is based on innovation," James P. Dougherty, a senior fellow at the Council on Foreign Relations and a member of the think tank's Cyberconflict and Cybersecurity Initiative, told FoxNews.com. "We need to ensure that we keep control over some of those CPUs ... and ensure that they're made in the U.S."
While companies in the U.S. have designed and built the CPUs for nearly every desktop and laptop computer for decades, it seems that America's dominance may be waning.
More and more, computer chip manufacturing has already moved overseas. Now GlobalFoundries, originally part of  No. 2 CPU manufacturer AMD, is looking to build a competing plant in Abu Dhabi, the first in an Arab country in the Middle East.
GlobalFoundries -- born in 1979 when AMD opened its first manufacturing plant in Austin, Texas -- is now owned by Advanced Technology Investment Company (ATIC), which is solely owned by the government of Abu Dhabi. Among ATIC's goals: to develop a semiconductor industry in the United Arab Emirates.
That location is alarming to some industry analysts.
"One might worry that another country might someday turn hostile to us," and cut off computer components necessary to national security, noted Jim Turley, editor-in-chief of the tech-industry bible The Microprocessor Report and the founder of the industry research firm Silicon Insider.
Dougherty and others worry that hostile governments could build software or hardware into chips that could transmit confidential information. "We need to ensure that there is enough of a capacity in the U.S. to supply our government agencies -- at a minimum," he said. "This has to be our top national security priority."
This issue was underscored recently when the CEO of ATIC, Ibrahim Ajami, revealed in a Wall Street Journal interview that the company plans to spend $7 billion on a new chip fabrication facility (called simply a "fab") in Abu Dhabi. Since GlobalFoundries' biggest client is still AMD, such a plant could eventually supply chips for PCs from Dell and Hewlett-Packard.
So does GlobalFoundries' plan mean high-tech jobs will leave the U.S. for the Middle East -- a new form of high-tech outsourcing? Should America be worried about yet another brain drain? Turley doesn't think so -- at least not any time soon.
"GlobalFoundries is building an enormous plant in the Northeast, and it will be humming along for 10 or 20 years," Turley told FoxNews.com. Indeed, the company is sinking $6.5 billion into its Fab 8 plant, which should go into full production in upstate New York in 2012, ahead of Intel's Oregon plant.
"It will be the world's most advanced semiconductor facility," Jason Gorss, a spokesman for GlobalFoundries, told FoxNews.com. The fab will encompass some 300,000 square feet of clean-room space completely devoid of even specks of dust -- precision necessary for making pristine microprocessors. That's the equivalent of six football fields. Fab 8 will also create about 1,400 direct manufacturing jobs in the Saratoga County area, as well as thousands of related jobs. To attract those jobs, New York State provided $1.3 billion in incentives.
Fab 9 will be a similar facility in Abu Dhabi, the first step in a plan "to develop a research and development hub in Abu Dhabi for semiconductors," the Wall Street Journal reported.
Indeed, Intel's Otellini emphasized to Fox News that the single biggest factor in deciding where such plants are built is government incentives in the form of tax breaks and grants. Because of such enticements overseas, he said, "it costs about $1 billion more to build a plant here." That's one reason chip plants, and their attractive high-tech jobs, have been moving overseas. The other has to do with the changing nature of the computer chip business.
"GlobalFoundries and its competitors, like [Taiwan's] TSMC, are the new wave of semiconductor manufacturing," Turley explained. These companies don't actually design chips themselves, but rather build them to customers' specifications. In addition to AMD, GlobalFoundries has about 150 such customers, including IBM, Motorola spin-off Freescale, and Qualcomm. The company creates chips for everything from cell phones to cars to computers, and its plants, like its clients, stretch around the world, including locations in Singapore and Germany.
"So Silicon Valley doesn't really deserve the name any more," Turley said, pointing out that most of Intel's fab plants in the U.S. are now in Arizona and Oregon, where they enjoy state incentives and are far from the threat of earthquakes.
Nevertheless, some critics worry not only about the loss of jobs on American soil but also about the potential loss of intellectual property, as companies that fulfill chip orders in other countries gain more knowledge of cutting-edge design. The issue is most often raised when it comes to manufacturing goods in China.
But analysts point out that processor design details are generally kept from chip fabricators like GlobalFoundries -- meaning that they can build CPUs but can't figure out how they work.
"It's like giving someone a slice of cake, but not giving them the recipe," Turley said. So another key concern is not the theft of sophisticated designs but rather the possibility that an unscrupulous manufacturer in another country might make extra chips and then sell them on the black market.
For the moment, at least, security concerns have been put on the back burner. With major fabrication plants situated in a variety of countries -- including the U.S, Europe and the Pacific Rim -- Turley says the industry is truly a global enterprise. And it means no single country can threaten the world's supply of chips.
Assuming, of course, that a company such as GlobalFoundries and its backers in Abu Dhabi doesn't become as dominant a player in CPUs as the area now is in supplying the world's oil.
Editor's Note: An earlier version of this article incorrectly stated that GlobalFoundries is looking to build the first CPU plant in the Middle East. The plant would be the first in an Arab country in the Middle East. Intel currently operates a CPU plant in Israel.
FoxNews.com's SciTech section is on Twitter! Follow us @fxnscitech.