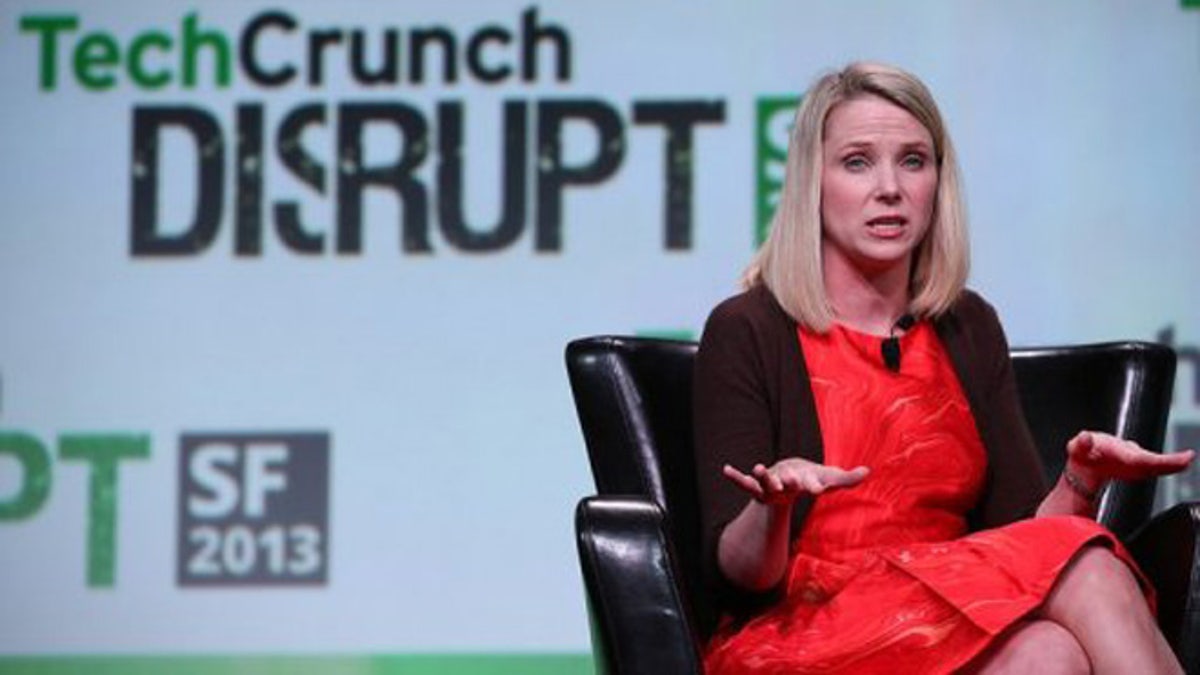 We all like to feel as if we're being personally catered to, that someone understands and cares about our needs. But what happens when programs start guessing what we want? On the Web, rather than expanding our horizons, our world starts to shrink.
Consider the changes at Yahoo. Not long ago I bumped into CEO Marissa Mayer at a Yahoo event and asked her (well, okay, complained to her) about the personalization of information trend that she's so keen on. Specifically, I pointed out that personalizing the Yahoo front page (that is, customizing it to reflect guesses about what you are interested in) has ruined it. Once the last great portal, Yahoo news was a solid, constantly updated source of information about what was happening in the world: Elections in Germany, debt in Greece, typhoon in Korea, crab invasion in California.
Now, it's a pastiche of your former clicks. Irrelevant blog rumors about imaginary Apple products, Kris Jenner's marital advice, and NASCAR dust-ups, I whined. Mayer was unmoved. The world of information is moving toward a personalized future, she said, the idea being that this is most efficient way to sort through it all.
Unfortunately, personalization is ruining the news. The whole point of going to a "front page" whether in print or online or at the top of the hour on your favorite broadcast is to find out the most important news stories. There are editors and reporters whose whole job is to scour stories, interview economists, dodge bullets, chase reluctant politicians, and, yes, even harangue starlets and then come back and tell us what, as best as they can determine, is going on in the world. One day, studies about fracking may be top of the news, the next, fraudulent Wall Street schemes.
In other words, delivering the most important information is diametrically opposed to the idea of personalization. A nationwide salmonella outbreak is important, whether you like football or foosball, Monet or Mondrian. But Mayer's right, the trend is headed in the opposite direction, and it's creating tunnel vision.
So rather than being innovative, the personalization trend is proving to be corrosive.
Algorithms are tuned on a daily basis, deciding what they think you might be interested so you'll hopefully linger on a page (more bikinis? more iPhone rumors? more fashion faux pas?). Worse, it means information gets excised so that you never see it--you wouldn't be interested anyway. You haven't clicked on a health related topic for a week: no more medical news for you. Click on a picture of Kim Kardasian once (honest, I only did it once), and you're likely to get screen-fulls of celebrity gossip from now on.
It's a form of condescension that believes we can't think for ourselves or decide what is relevant to us on our own. It makes you wonder if there's something going on at the Fukushima nuclear power plant you don't know about (there is). And it makes you afraid to click on anything lest you be judged. One more hit on a self-destructive, scantily clad reality TV star, and you're branded an air-head for life.
So rather than being innovative, the personalization trend is proving to be corrosive. It's ruining search--and research--on the Web. Among the many factors it considers, Google, for example, looks at your previous searches and produces subsequent results based on earlier interests. In other words, even with its latest update, the search engine takes you deeper and deeper down the rabbit hole, as if we were all people of singular interests that could be sussed out by a computer program. Why give you results of Canadian or U.K. medical sites when you're in Florida? You must only be interested in what the medical establishment has to say in Florida, right?
Certainly there are places where technology can use personalization techniques to help us. A travel site that knew you were 6 foot 3 could always try to book you into the emergency row seat with extra leg room or find better rates on mid-size rather than compact cars. It would be helpful, too, if you could search online for takeout food or a dinner reservation and the program knew without prompting that you were alergic to peanuts or understood that when you ordered for the family, Thai was out but pizza was in.
But the current personalization trend in technology isn't about what's good for us, it's about trying to get our attention, which is supposed to lead to better marketing and more sales, of course. Information and the news be damned.