PayPal pays Pa. man $92 quadrillion, due to error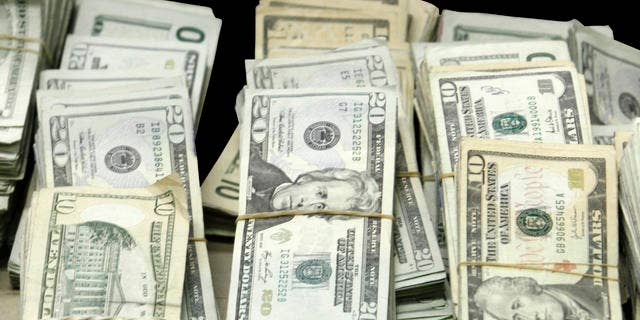 If you thought you had $92 quadrillion, what would you do?
That's the question Pennsylvania man, Chris Reynolds, was about to ask when a PayPal error credited his account with $92,233,720,368,547,800.
Alas, when he checked his account online, it was back to zero. Still, what would he have done?
[pullquote]
"I'm a very responsible guy," he told the Philadelphia Daily News. "I would pay the national debt down first. Then I would buy the Phillies, if I could get a great price."
A PayPal customer for nearly ten years, he normally uses his account to buy and sell items on EBay, such as vintage car parts. When Reynolds had opened his monthly statement email, he was shocked.
"I'm just feeling like a million bucks," Reynolds told the Daily News, despite the fact that he did not have a million bucks. "At first I thought that I owed quadrillions. It was quite a big surprise."
Perhaps he could have used a few thousand credits to purchase a seat on a space shuttle. PayPal launched PayPal Galactic last month, FoxNews.com reported.
Despite finding out that he was no quadrillionaire, Reynolds felt so generous afterwards that he donated $30 to the local county council.
According to the Daily News, a PayPal spokesperson could not answer questions, due to the company's privacy policy. However, she did say that she would check into what happened.