Oops, Apple Watch won't be in stores later this month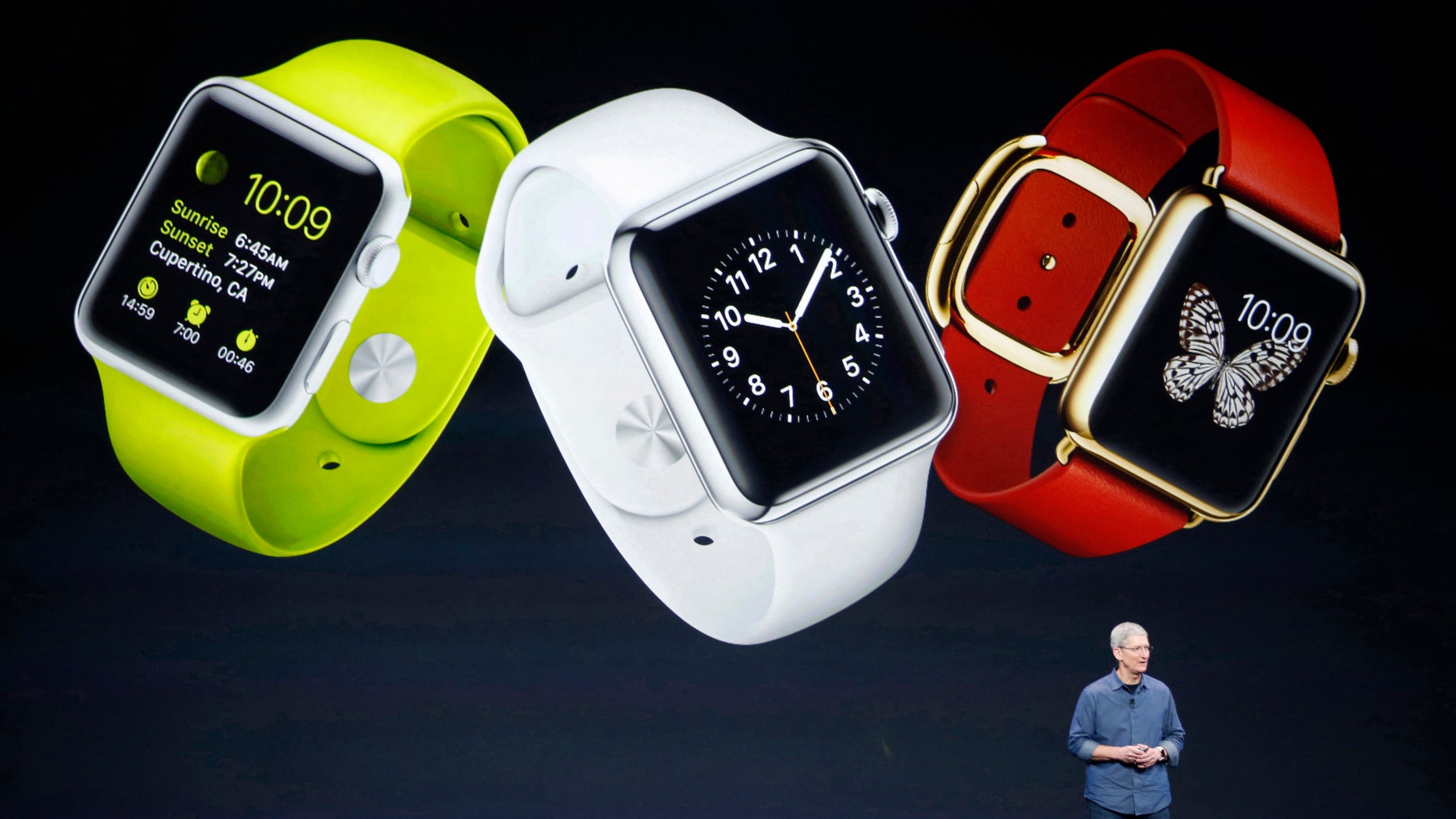 If you're looking forward to waltzing into an Apple Store later this month and snapping up a watch, it's probably not going to happen.

Most models of the Apple Watch that are ordered (what Apple calls pre-orders) as of Friday morning April 17 are back-ordered until June, slipping more than a month from delivery dates seen last week, when the watch went on sale.

The Telegraph reports that Apple retail chief Angela Ahrendts sent a memo to the company's staff stating that availability will be tight through May and likely not be available for walk-in purchase at stores.
Calls by FoxNews.com to Apple sales specialists confirmed that purchases of the Apple Watch can only be done online. A walk-in buy at an Apple Store likely won't be possible on April 24 nor during the following weeks or possibly months. A sales person surmised that it may be a "few months" before walk-in purchases are possible but added that it was unclear at the moment.

Apple has not yet responded to a request for comment from FoxNews.com.
Reports began circulating this week about Apple Watch production bottlenecks, which have impacted the device's rollout. A research note from KGI analyst Ming-Chi Kuo, which was obtained by Apple Insider, cited supply shortages related to the watch's haptic vibrator and OLED screen.
The first wave of customer orders are slated "for delivery beginning April 24," according to Apple's announcement on April 9. But those are orders that were placed shortly after the watch went on sale at midnight on April 10. Since then, shipment dates have been slipping.
The fact that watches are unavailable for walk-in purchase at stores can be confusing for customers. The watch is displayed prominently in Apple stores and customers can try out the watch and also schedule a session with an Apple specialist to try on, fit, and size a band.

The Apple Watch is available in three collections: Apple Watch Sport, priced at $349 and $399; Apple Watch, available from $549 to $1,099; and Apple Watch Edition, crafted from custom rose or yellow 18-karat gold alloys, with prices starting at $10,000.

The watch needs the iPhone in order to tap into all of the watch's capabilities, which include fitness and health apps, email, phone calls, and Apple Pay.

The watch itself comes with a Digital Crown -- a way to scroll, zoom and navigate, in addition to the more standard touch interface. It also comes with a Taptic Engine that delivers a gentle tap on the wrist whenever the wearer receives a notification or message.
Compatibility is limited to the iPhone 5, iPhone 5c, iPhone 5s, iPhone 6 or iPhone 6 Plus running iOS 8.2 or later.