Online access 'a human right,' Facebook CEO Mark Zuckerberg says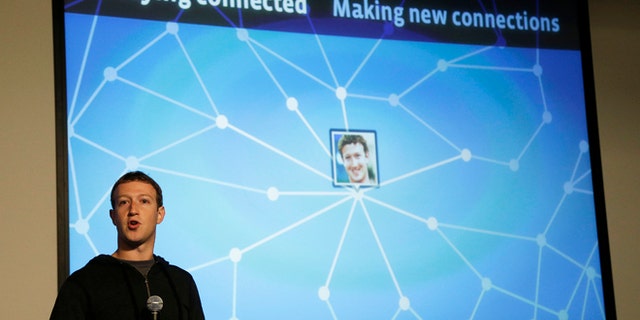 NEWYou can now listen to Fox News articles!
NEW YORK – Facebook connects 1.15 billion people through its social network -- and now it wants to get to the next 5 billion.
The ginormous social network wants to help get the world's 7 billion people online through a partnership with Samsung, Nokia and other large mobile technology companies, the company said Wednesday. It announced a partnership called Internet.org to that effect, which aims to "make Internet access available to the two-thirds of the world who are not yet connected."
"Even though projections show most people will get smartphones in the next decade, most people still won't have data access because the cost of data remains much more expensive than the price of a smartphone," wrote Mark Zuckerberg in a proposal on the company's website.
[pullquote]
According to the proposal, in many countries, the cost of a data plan is vastly more expensive than the price of a smartphone. In the U.S., for example, an iPhone with a typical two-year data plan costs about $2,000, where about $500–600 of that is the phone and approximately $1,500 is the data.
"By reducing the cost and amount of data required for most apps and enabling new business models, Internet.org is focused on enabling the next 4 billion people to come online," he added.
The group's plans include developing cheaper smartphones and using mobile data more efficiently.
"Nokia is deeply passionate about connecting people – to one another and the world around them," said Nokia president and CEO Stephen Elop in a press release. "Universal Internet access will be the next great industrial revolution."
Javier Olivan, vice president of growth and analytics at Facebook, said the move continues what the company has already been doing to get more people online. This includes "Facebook For Every Phone," an app that launched in 2011 to let people with simple, non-smartphones use Facebook.
The Associated Press contributed to this report.