No Tricks, Just Treats With These Halloween Apps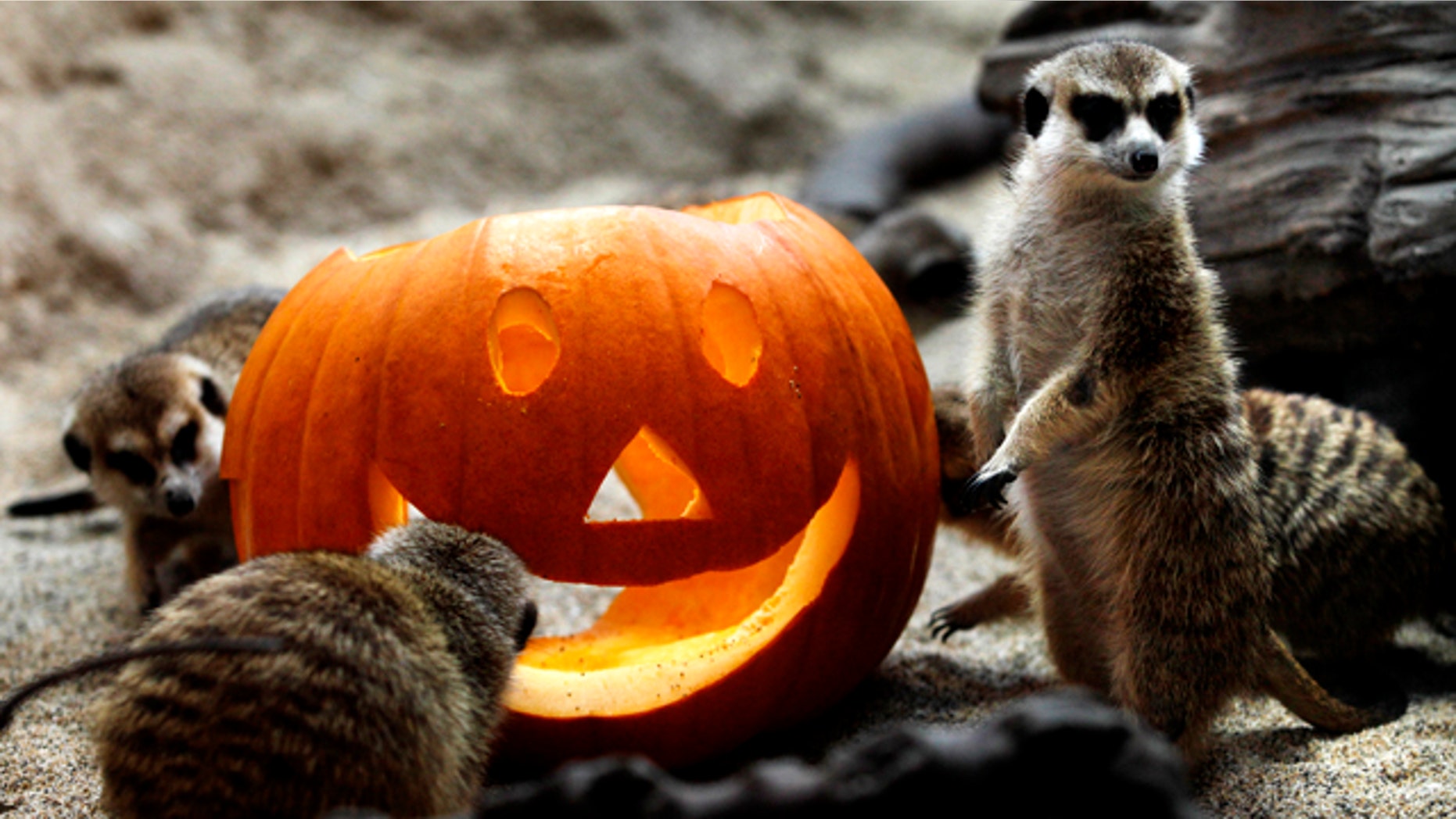 Goblins and ghouls unite — it's that time of year for some Halloween fright!
Here are a few apps to help you find a unique Halloween costume, keep track of your kids while they roam the neighborhood, act like an expert pumpkin carver, and tell the most horrifying ghost story.
Costume Ideas - Halloween
Looking to win best costume this year? Check out over 2,000 options for men, women and kids from Costume Ideas - Halloween for just 99 cents. Ideas go way beyond witches, devils and cowboys, ranging from pop culture icons to the completely bizarre and creative.
Sort through categories by age, gender, single or couple or just shake your phone to randomly generate your get-up. Then bring your phone shopping with you to match up the look.
Download Costume Ideas: Apple.
Mobilewalla app score: 18 out of 100
Trick or Tracker
Once your your little goblin is dressed, send your kid out into the neighborhood with Trick or Tracker loaded on her smartphone. The satellite view allows you to see exactly where your child is picking up her treats. You can set her location to update over specific time intervals or manually refresh.
A simple setup with step-by-step instructions pairs a parent's phone with his child's phone. To do this, you must enter a security code to be used on both phones. This also works in the other direction, in case your child needs to reach you and you aren't responding. In case of an emergency, this $4.99 app may help you come to the rescue more quickly.
Download Trick or Tracker: Website.
Here's how it works:
Carve It!
Become an expert pumpkin carver right on your smartphone with Carve It! Use your finger to virtually create Jack-O-Lanterns and light up the candle inside. The app is great for kids to play and decorate the pumpkin but it also includes other games like Pumpkin Bungee -- and options to dress up as a costumed character and visit a pumpkin patch.
Carve It is a no-sharp-objects-necessary app, but you can use it to find creative designs for the real deal.
Download Carve It!: Apple.
Mobilewalla app score: 81 out of 100.
True Ghost Stories From Around the World
Share the best tale with True Ghost Stories From Around the World. Get the campfire ready, because with this app you're equipped to give everyone goose bumps.
The app requests submissions of the scariest, weirdest, and strangest hauntings real people have endured. The site is constantly updated with personal stories and images. If you've had an experience worth telling just upload it through the app and it will be posted for all to view in the app and on the corresponding website. Very spooky!
Download True Ghost Stories: Apple.
Mobilewalla app score: 91 out of 100.
Happy Halloween!