NFL to use tracking chips on players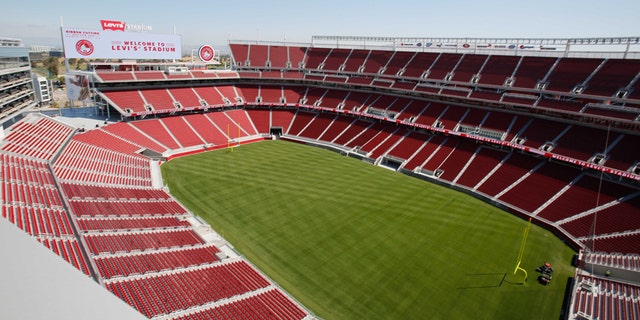 Football fans may want to keep an eye on this development: The NFL announced this week that it will be using RFID tracking chips on players during select games in the 2014 season. The high-tech chips — RFID stands for radio-frequency identification — will generate precise positioning data on each player on every play.
Football Uniforms Throughout History
For the initial rollout, the RFID system will be used in 17 of the NFL's 31 stadiums. (Astute sports fans will note that the NFL has 32 teams, but the Giants and the Jets share the MetLife Stadium in New Jersey.) When squaring off in these stadiums, players will actually be tracked by two RFID chips — one in each shoulder pad. Data is broadcast in real-time to provide information on positioning, velocity, direction, distance run and even force-of-impact.
All of that data is instantly analyzed by the NFL's MotionWorks system, which then generates statistics for every play. The data can also be instantly incorporated into the visual elements of the TV broadcast. In fact, the MotionWorks system crunches the numbers so quickly that graphics can be added within the broadcast's standard two-second delay.
The upshot of all this is that viewers — not to mention coaches and team executives — will be able to track every players' movement in the often chaotic scrum of the typical NFL football game. When a blocking assignment is missed or a receiver is suddenly wide open in the end zone, fans will know precisely which player screwed up, and when and where.
The system will also generate an entire new field of statistics for fans to obsess over. In fact, the MotionWorks system is part of a larger initiative the NFL is calling "Next Generation Statistics." The stadiums participating in the 2014 program: Atlanta, Baltimore, Carolina, Chicago, Cincinnati, Denver, Detroit, Green Bay, Houston, Jacksonville, Miami, New England, New Orleans, Oakland, San Francisco, St. Louis and Washington.