New apps that make you say 'that's amazing!'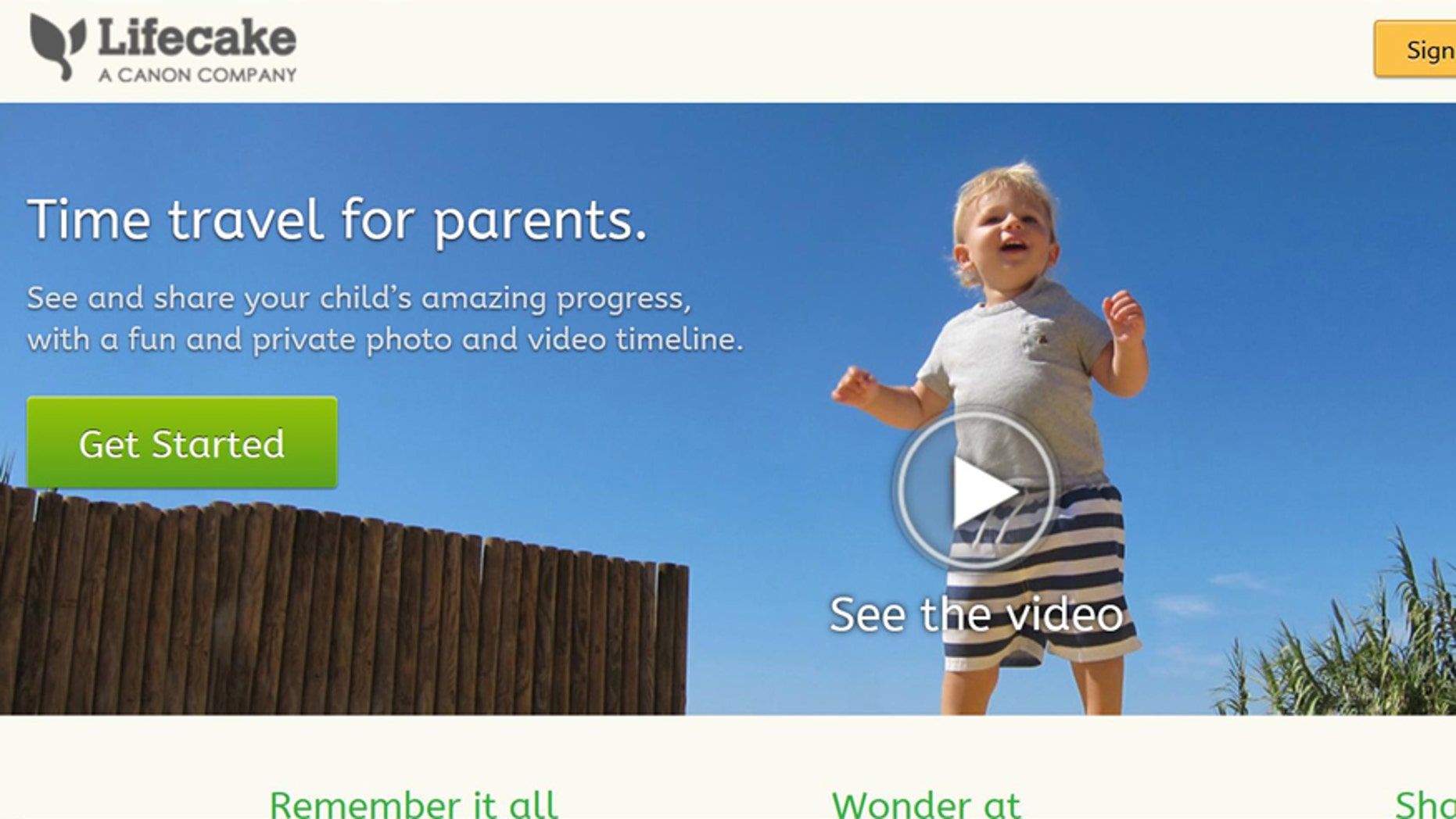 There are so many new apps for your iPhone, Android phone or tablets that it's just too hard to keep up. With hundreds of new apps released every day and millions in the Apple and Google stores, you aren't imagining things.
We hear regularly about some of the biggest and best apps out there like Facebook, Twitter or Instagram. It seems like everyone is talking about them, using them, or talking about using them. But with so much noise out there about so many apps, a lot of really fun and useful ones go unnoticed.
At Komando.com, we've recently been testing some easy-to-use new apps that you should know about. Whether you're a parent, grandparent, business owner, aspiring filmmaker or want some help organizing your life, there's something here for everyone.
Plus, keep reading to the end for an update to a past amazing app that'll make it a whole lot easier for you to travel around the world. Excited? Let's get started.
1. Relive your kids' or grandkids' lives with one swipe
Have you ever wished there was an easy way to save all your family photos from computers, phones, digital cameras, Facebook and everywhere else? Do you even remember where they are?
Lifecake can help. It's an easy-to-use app that pulls photos from all your devices and social media sites onto your Lifecake page. The initial setup can take a little time, but once your photos are in, Lifecake automatically arranges them in chronological order.
That's when the fun begins. Besides looking at your photos, you can turn them into a timeline. It's like a time machine where, with one swipe, you can zoom back and forth through the lives of your kids and grandkids.
Plus, you can share pictures with family and friends who have a Lifecake page. It's like Facebook, allowing comment on the photos you post.
Lifecake is a free app if you don't mind seeing ads. But you can ditch the ads as a VIP member for $36 per year. For about $50 plus shipping, Lifecake will create a real photo album for you. Remember those?
2. Get the whole story in 15 minutes
We're all so busy that it's tough to find time to read a great book. But there's a really nifty solution to reading or listening to a book in about 15 minutes.
It's an easy-to-download app called Blinkist. Just open it up and it'll pull in your information from Facebook, or just type it in.
Blinkist then gives you access on any device to more than 1,100 titles. Books like Tim Spector's "The Diet Myth" and Bruce Schneier's "Data and Goliath" are smartly summarized into two minute reads, or "blinks."
In two minutes, you can get a pretty good feel for a book. But 15 minutes lets you to listen to or read the book's entire summary.
These aren't like the old Reader's Digest condensed book. Blinkist's professionally written blinks give you a really good, quick idea of what a book is about.
For free, Blinkist gives you access to one book summary every day. But for less than $80 a year, you can listen to or read any book in Blinkist, which adds 40 new titles every month.
Want to borrow books for free? Check out my guide to free eBooks.
3. Receive calls to different numbers on one phone
If you've ever wished you can put your home phone, work phone and cellphone onto one smartphone, you can. With Flyp, you can have several different phone numbers for each aspect of your life, but answer all of them from the same phone.
Work call? It's coming into your smartphone and you can see who it is, no matter where you are or what time of day it is. We've told you about similar services before, like Google Voice, but Flyp has a few features that make it worth checking out.
You can sign up for your first number with basic talk and text features on an Apple or Android phone. For about $30 per number each year, you get all that plus multiple numbers and you can choose any area code you want.
Flyp makes managing every part of your life a lot easier than juggling multiple telephones in different locations. An extra bonus is that when you're traveling overseas, you can send free text messages back home.
4. Talk to your own personal assistant 24/7
Have you ever forgotten an appointment that you scribbled on your calendar? Or have you ever needed help booking a flight or getting help when you had a flat tire? Have you ever needed a quick laugh?
You can hire a person to hang out with you to do it, which none of us can afford, or you can just ask Cortana for help. Cortana is similar to Apple's Siri or Google Now if you've used those.
Cortana is Microsoft's newly upgraded personal assistant, which automatically comes with the free Windows 10. It (she?) is also included in Windows Phone 8.1 and 10. Cortana answers questions that you type. Or, better yet, just talk to her via your computer or smartphone's microphone.
"Hey, Cortana. Can you remind me to call me my granddaughter at 3 p.m.?" "Has my overnight delivery arrived?" "Can you book me a flight to Miami?" "Can you tell me a joke?"
For now, Cortana is only on your Windows 10 computer and Windows Phone. But Microsoft will make her available later this year on iPhones and Android phones.
5. Show your family what you're doing right now live on video
Today, it's so easy to take videos and share them online with your family and friends in just minutes. But even that's old hat.
Now, Twitter's Periscope lets you take videos of whatever you're doing, like hang gliding or hosting a radio show, and instantly posting it as you're doing it. If your friends and family also have Periscope, they can watch whatever you're up to live.
In the past few months, Periscope and its competitor Meerkat have become some of the world's most-talked-about apps. And why not? They're taking communication to a level we couldn't have dreamed about a few years ago.
But if it sounds too high tech, don't worry. Periscope is free and easy to use.
Just download it from Apple iTunes or Google Play, then use your Twitter account (or phone number) to set it up. Once it's on your phone, just tap on the Periscope button and before you know it, you're sharing your life in real time with everyone you love.
6. Instantly translate street signs in 27 languages
No matter where your travels take you, Google's got you covered. At least, it's got you covered in 27 languages with its newly updated, amazing Google Translate app.
We've told you about Google Translate before. With the app, you hold up your phone to a sign, turn on the camera, and you instantly see that sign translated into another language, like "arriba" in Spanish to "up" in English.
Just this week, Google rolled out major improvements to its Translate app, including bumping up the languages from seven to 27. Check out the video below to see Google Translate in action.