New 4-inch iPhone and 'iPad Air 3' get March release date, report says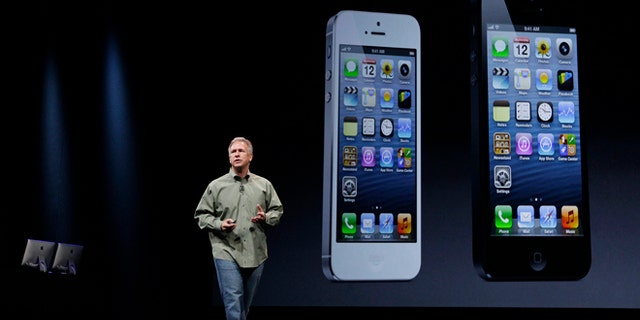 NEWYou can now listen to Fox News articles!
Apple's rumored new 4-inch iPhone and next-generation iPad Air are coming in mid-March, according to a media report.

Both new devices will go on sale on Tuesday, March 15, according to Apple enthusiast site 9to5Mac. While any report, absent a confirmation from Apple, must be categorized as a rumor, 9to5Mac has often been spot-on when predicting upcoming Apple products. Apple did not respond to a request for comment.
Related: Samsung Galaxy S7 vs. iPhone 7 rumor roundup
Rumored Small iPhone: Though the same size as the 4-inch iPhone 5s – released in September 2013 –the new phone is expected to see a lot of internal changes. These include a Near Field Communication (NFC) chip for Apple Pay, Apple's newest processor, and a camera comparable to Apple's iPhone 6.
If the report is accurate, Apple may be appealing to a segment of consumers who are not interested in large-screen phones like the iPhone 6s and 6s Plus, which are 4.7- and 5.5-inches respectively. In short, Apple would deliver an iPhone 5s-like phone but with most of the internal upgrades found on the large Apple phones.
Related: iPhone 7 rumored to wow with killer camera, reports say
iPad Air 3: Apple hasn't released a new 9.7-inch iPad – the screen size of the original iPad – since October of 2014. The rumored iPad Air 3 may include a Smart Connector, which implies it could support external add-on devices like the Smart Keyboard and Apple Pencil that come with the iPad Pro, according to 9to5Mac.
Possibly one of the reasons for the long gap between iPad Air updates is that consumer interest in tablets has waned as the once-red-hot category matures. Last month, Apple said it sold 16.1 million iPads in its most recent reported quarter. That's a 25 percent drop from the same period last year.
Related: Apple 'iPad Air 3' coming soon, report says
In response to this trend, Apple introduced the giant 12.9-inch iPad Pro in September, its most ambitious attempt to offer a laptop replacement to date. The 13-inch class tablet offers laptop-like performance and comes with an optional Smart Keyboard.

Apple Watch 2: there have been conflicting rumors about the debut of the Apple Watch 2. Originally 9to5Mac reported that the Watch 2 would debut by April. Then, in a revised report, the site said that Apple will likely unveil new watch bands in March. If the latter report is accurate, the Apple Watch itself (sans bands), released in April of last year, won't see any major changes or a physical redesign until September.
Related: Smaller iPhone, new Apple Watch could be coming this year
At least one financial analyst, Gene Munster of Piper Jaffray, believes Apple could release something more substantial this spring, such as an "s" version of the Watch with some internal changes, according to Business Insider.