Navy reportedly balks at $800k projectiles for new warship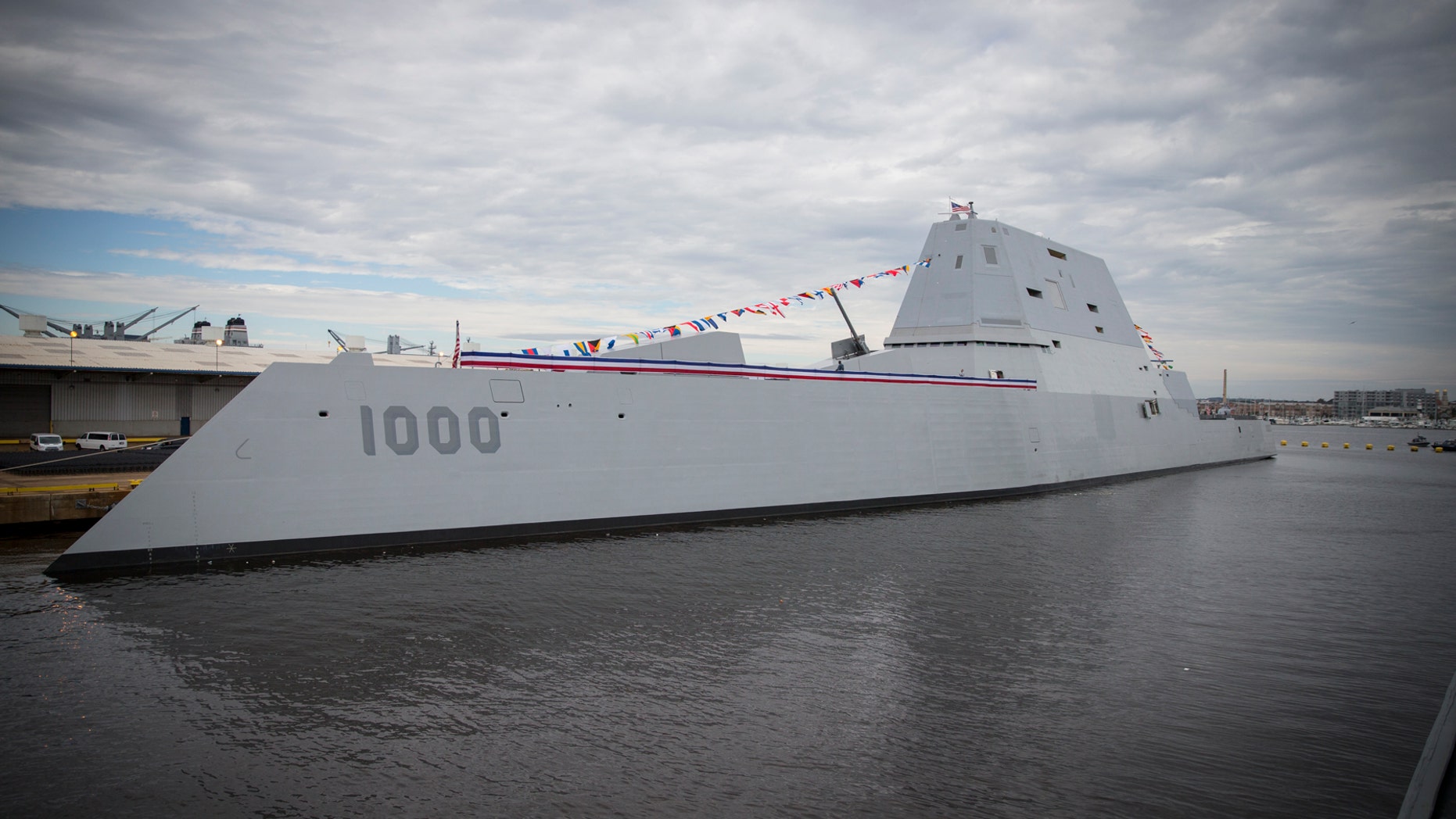 The Navy's newest missile destroyer, the sleek and stealthy USS Zumwalt, cost over $4 billion— and according to a new report, the munitions for its large gun system are pretty pricey too: $800,000 a pop. That makes them expensive enough that the Navy wants to find a different projectile for the guns, the report said.
The Navy touted the Zumwalt as its "most technologically advanced warship" when it was commissioned in mid-October, and besides its stealthy radar signature, the powerful ship is also notable for being able to operate with a very small crew of only 147.
But the issue is with the price tag of a munition called the Long Range Land-Attack Projectile (LRLAP), that could reportedly cost $800,000 or more each, according to Defense News. Those high-tech weapons are designed to be shot out of the ship's Advanced Gun System; Lockheed Martin says they are "the most accurate and longest-range guided projectile in U.S. Navy history." They can reach over 73 miles, according to the aerospace and defense company.
US NAVY COMMISSIONS THE ZUMWALT, A DESTROYER LIKE NO OTHER
The problem, Defense News said, was that since fewer of the Zumwalt-class ships will be built than originally expected— the final number will be just three—  the issue became the cost of each projectile.
"We were going to buy thousands of these rounds," a Navy source told Defense News. "But quantities of ships killed the affordable round."
A spokesman said that the Navy is looking at other solutions for the projectile needs of the Zumwalt, which has hull number DDG 1000.
"The Navy continuously monitors the gun and ammunition industry capability and capacities," Navy spokesperson Capt. Thurraya S. Kent told FoxNews.com in an email. "To address evolving threats and mission requirements, the Navy has evaluated industry projectile solutions--including conventional and hyper-velocity projectiles--that can also meet the DDG 1000 deployment schedule and that could potentially be used as an alternative to LRLAP for DDG 1000."
The Navy may still use the LRLAP's while the ship is tested, Defense News said.
Follow Rob Verger on Twitter: @robverger