MSG Launching First 3D Sportscast in U.S.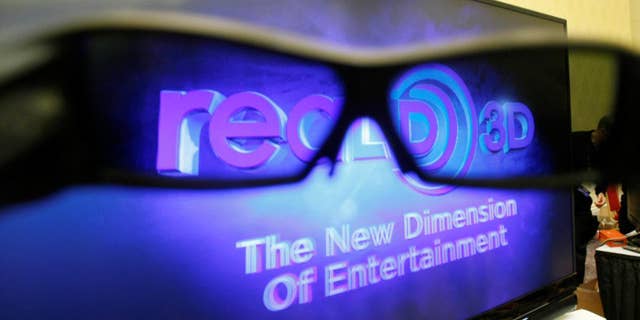 NEWYou can now listen to Fox News articles!
Next week's Islanders-Rangers game is more than local hockey rivals facing off: It will be the first show broadcast in the U.S. in 3D, a burgeoning trend that sports fan are sure to embrace eagerly.
The hockey game Wednesday, March 24 will be broadcast live from New York City's Madison Square Garden in high definition and three-dimensions on Cablevision, making it the first such sports event on TV in the U.S. To watch the special airing, you'll need ordinary service from Cablevision, a regular cable box, and one of a new class of television sets capable of displaying content in 3D.
Hardly any viewers now have the special, 3D-capable sets that are required to watch the videos, though nearly every major manufacturer showed off the new sets at January's Consumer Electronics Show. The first few models have already gone on sale, and Panasonic has reportedly sold out of its stock of 3D TVs already. And many are concerned that the 3D glasses required to watch the broadcasts are incompatible: If you bought one of those Panasonic sets, you won't be able to use the lenses with your neighbor's Sony model.
Cablevision will air the 3D show on a specially set up station: channel 1,300. Networks believe 3D could be the next big thing, and many are rushing to offer programming -- notably sporting events, which were also quick to adopt high-definition broadcasts. The Masters announced this week that next month's tournament will be available to Comcast subscribers with proper sets as well.
"MSG has been a leader in delivering emerging technology to our viewers, and a leader in high quality original programming, including a record 64 Emmy nominations this year," said Michael Bair, president, MSG Media. "We were the first regular providers of high-definition sports telecasts with Knicks and Rangers games more than a decade ago, and we're excited to continue this tradition of providing the most innovative and creative telecasts to our audience."
MSG looks to learn from this first ever broadcast as it moves forward with a renovation project for the Garden, and the company plans more 3D projects in the future, though what they are and how frequent they will be remains to be seen. And because 3D broadcasting is such a new technology, seemingly simple things like where to situation cameras and which angles will provide for the best experience are hardly simple to answer.
In order to expand the event to as many people as possible, MSG will host a special a special viewing party of the telecast at the Theater at Madison Square Garden that will include appearances by popular Rangers alumni Mark Messier, Adam Graves, Ron Duguay and others, as well as fan contests and giveaways. Tickets to the 3D screening are $20 and available at newyorkrangers.com.