Motorola Unveils Xoom Tablet, Yet Another 'iPad Killer'?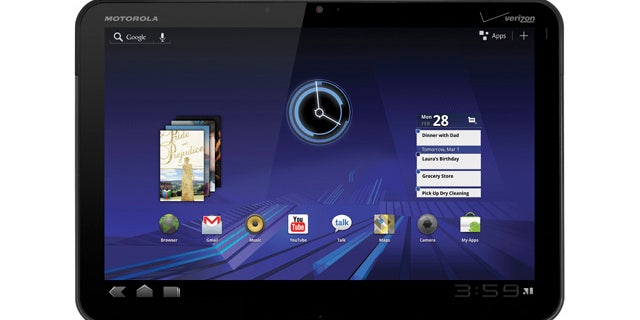 The freshly minted spin-off Motorola Mobility Holdings Inc. didn't wait long to make a splash as an independent company, unveiling its first tablet and several smartphones at CES as it jumps on the 4G bandwagon.
The tablet, called Xoom, runs on the latest version of Google's Android software. Chief Executive Sanjay Jha also unveiled a phone called the Droid Bionic, which will run on Verizon Wireless's fourth-generation network, and talked up the Atrix 4G, which will run on AT&T's newly redubbed 4G network.
These devices will serve as a barometer for how Motorola Mobility will compete as a smaller, standalone company. Wednesday marked its second day as a public entity, as the company now faces off against other behemoths in the smartphone and tablet business, including Apple and Samsung Electronics, which last year became the top manufacturer of Android phones.
While Jha acknowledged that size does matter for a technology company, he believes the more important factor for success is the ability to continue innovating, he said in an interview.
Still, Jha said Motorola plans to sell fewer smartphone models than the 23 it released in 2010, and that he would focus on products with a broader appeal.
The Xoom will run on Google's "Honeycomb" version of Android. It will sell through Verizon Wireless as a 3G device in the first quarter, but Jha said the company plans to introduce a 4G version later on. Customers eventually will be able to take the 3G tablet back to Verizon Wireless stores to get it upgraded to a 4G connection.
Read more at the Wall Street Journal.