Mini me: Samsung unveils smaller version of Galaxy S4 smartphone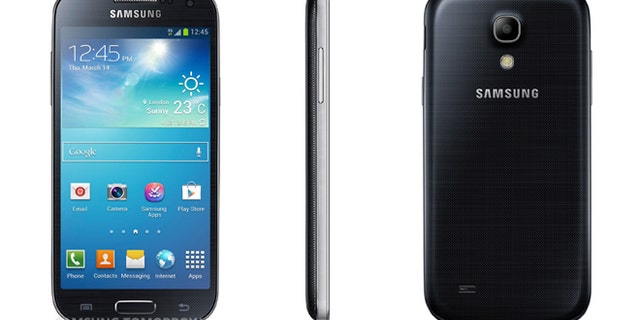 Now it's official: Samsung said that its upcoming Galaxy S4 Mini, powered by the latest version of Google's Android, will have a 4.3-inch screen and an 8-megapixel rear-facing camera.
Earlier this week, an image of the Galaxy S4 Mini smartphone was briefly posted on Samsung's U.K. website for its official mobile apps, even though the company hadn't officially announced such a product.
Samsung on Thursday disclosed the Galaxy S4 Mini's specifications in a press release, and said that the new phone, which will be available in white and black, is one of the devices it will show at a product launch event in London June 20.
Samsung didn't say when or where it will start selling the S4 Mini. It didn't disclose any information on prices either.
The S4 Mini follows a similar product launch pattern in the past: Samsung last year released the Galaxy S III Mini, a smaller, cheaper cousin of the S III, its then-flagship model launched earlier in the year.
Samsung, which has been competing fiercely against Apple in the global smartphone market, debuted the Galaxy S4 at an event in New York in March. The company said earlier this month that it has shipped more than 10 million units of the S4 since the phone hit markets in late April.
Read more tech news and reviews at The Wall Street Journal.