Meet Lily, the 'ultimate selfie' drone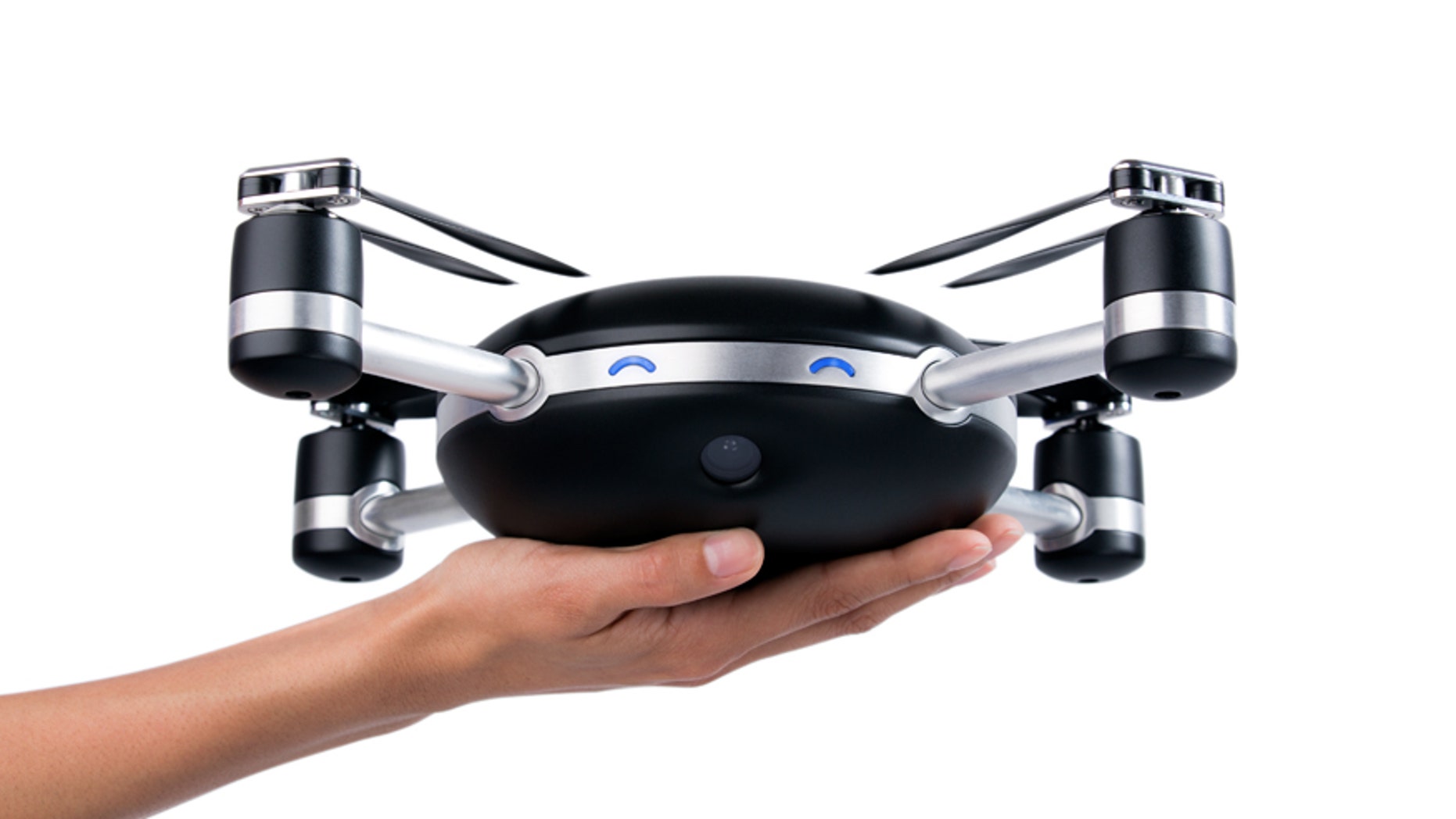 With selfies more popular than ever, it's no coincidence that technology is advancing so that both extreme athletes and the average Joe can take the best self-photos possible. So why not use a drone that follows you to take those hard to get shots? Lily is the new automated camera drone that will help you take photos or video from almost anywhere.
"It offers you the simplicity of just throwing Lily up into the air and letting it follow you," said Alexa Lee, spokeswoman for Lily, the company manufacturing the drone. "Many experiences happen when you are alone or don't have someone else around to take pictures or shoot video for you -- Lily is like your photographer in the sky."
The drone, which will eventually sell for $999, is billed as the first self-flying throw-and shoot camera. "Having a robot do this for you lets you take the photo/videos that you want, on demand" explained Lee.
By throwing the drone up in the air, or just having it take off from your hand, Lily will hover or follow you via a tracking device that is placed on your hand. It has a minimum altitude of 5 feet from the tracking device while in the air. However, when you move, Lily will follow you.
"People have always wanted to have their own photographer, at any point" explained Lee. She added that the company pre-sold more than a million dollars of the product in its first 24 hours, even though the units won't be available until next year.
"This camera is really about creating the ultimate selfie" for those people who want to have a record of themselves doing some activities,"  said Jack Gold , principal analyst of research firm J. Gold Associates.
However, Gold noted that there are still unanswered practical questions about the technology.  "What if I'm walking with my friends and they all have one of these devices too? How do you keep them from interfering with each other or crashing?"
Lee admits that while the drone is breaking new ground, there are some limitations to the technology. "There are no guarantees that Lily will not hit anything while it is following you," she said.
"Selfies are a very important part of life," said Mike DeFrino, CEO of Kimpton Hotels and Restaurants who has seen demand from the people who want to take selfies explode -- the hotel chain now gives out selfie sticks at all of their hotels. "They get to share what they're doing with their friends back home and we get to be a part of that."
"I think [Lily] is really a niche product more than a high volume one," said Gold, who thinks that while the drone has great selfie potential, it's a limited product that only a certain amount of people will want to purchase. "It might appeal to professionals like journalists or public safety, but I think this is a limited market," he added.
While Lily is seen as a way to get the best selfie possible, Lee sees many other possibilities for the technology. "Lily isn't about selfies as much as it is about inclusion," she said. "People want memories of their adventures with their families, and Lily allows people to be in the same shots as their loved ones."
Preorders are available for the self-flying camera, with a pre-sale price of $599 ending July 15. The gadget's price will progressively increase until it reaches its regular price of $999, according to Lily. Consumers can get their hands on the camera drone early next year, with devices pre-ordered before June 15, 2015 shipping in February 2016. Camera drones pre-ordered after June 15, 2015 will begin shipping in May 2016.