Mattel apologizes for inept computer engineer Barbie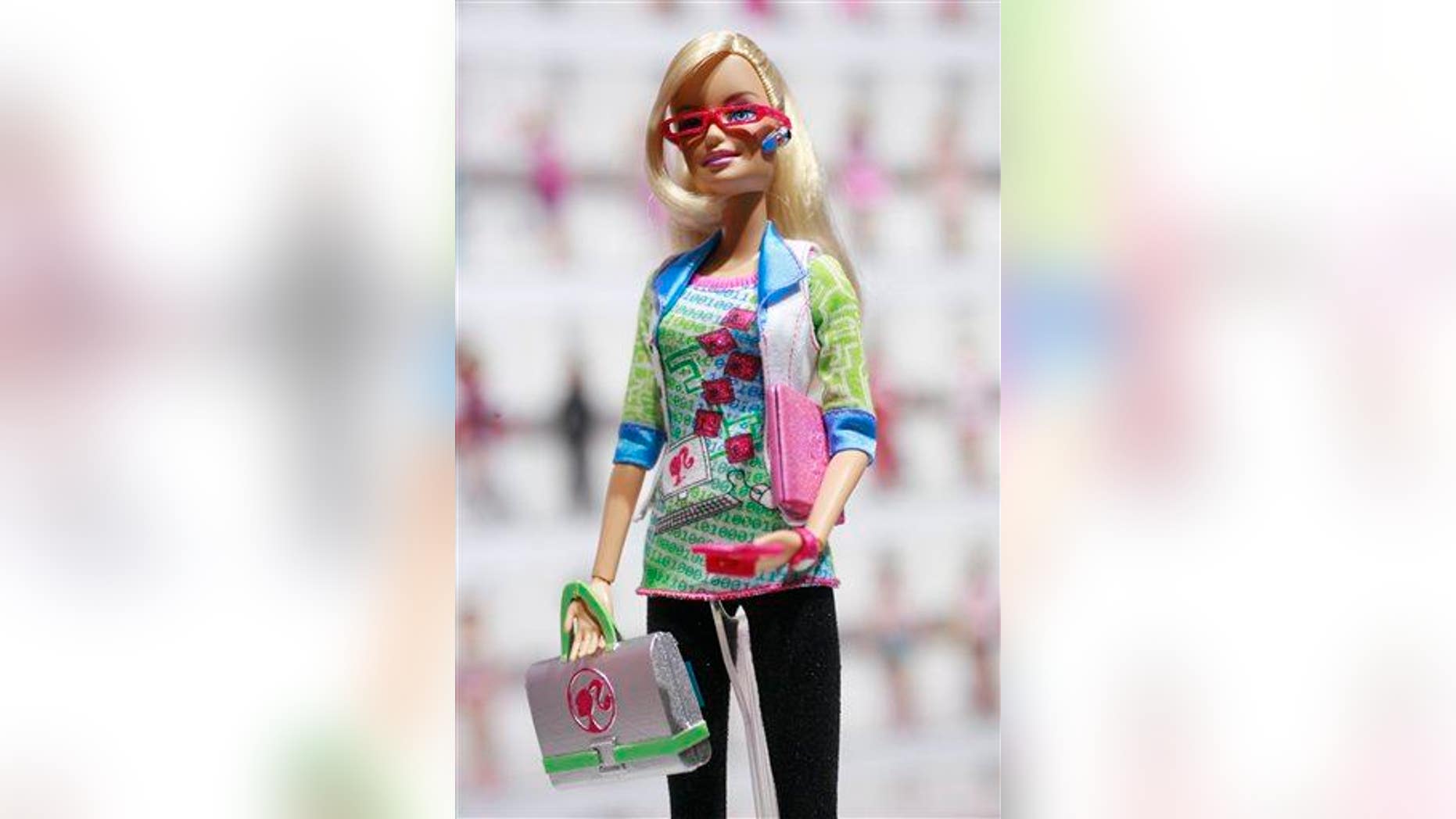 The supposed mission of Mattel's "I Can Be" Barbie book series is to empower girls to realize their career dreams. Hence the uproar over "I Can Be a Computer Engineer," which shows the iconic doll struggling to reboot her computer, then finding male coders to rescue her, Consumerist reports.
The Random House book caught the eye of author Pamela Ribon—whose fiery take on the "misogynistic" tome was reprinted by Gizmodo—and Amazon reviewers, who gave the book at least 97 one-star reviews before it was yanked off the site yesterday, Consumerist notes.
In the book, Barbie does such non-tech-savvy things as infecting her friend Skipper's laptop with a virus, which causes Skipper to lose her music files and homework.
The two girls have a pillow fight, then Barbie goes to hunt down Steven and Brian to help her with her computer woes. The book was written by Susan Marenco, who handled many "I Can Be" books and worked for Microsoft for 10 years as a technical editor and "usability designer." She tells ABC News she thinks of herself as a feminist: "If I was on deadline, it's possible stuff slipped out or I quietly abided by Mattel without questioning it. Maybe I should have pushed back, and I usually I do, but I didn't this time." Reaction is predictably fierce, as Gizmodo notes, complete with a Tumblr parody and the Feminist Hacker Barbie site, where you can "fix" pages in the book to be more progressive.
Mattel has apologized for the book, stating on the Barbie Facebook page that the book was first published in 2010, that it "doesn't reflect the Brand's vision for what Barbie stands for," and that the book series has been revamped since then.
This article originally appeared on Newser: Mattel Sorry About Inept Computer Engineer Barbie
More From Newser