Mariah Carey gives us first meme of 2018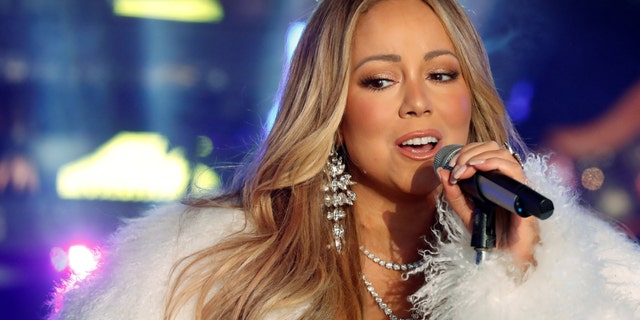 Mariah Carey's performance on ABC's New Year's Eve broadcast Sunday was meant to redeem the singer from last year's mess. But it wasn't nearly as hot as the tea she had to go without.
Wearing a sparkly nude dress and white fur-like coat, the 47-year-old sang "perfectly acceptable" renditions of "Vision of Love" and "Hero" in Times Square, yet it was what she said between the songs that stole most of the attention, per the Los Angeles Times.
"I just want to take a sip of tea if they'll let me," she said, turning to find no tea on stage, per CNN. "They told me there would be tea. Oh, it's a disaster! OK, well, we'll just have to rough it," she continued.
"I'm going to be like everybody else, with no hot tea." Twitter users soon labeled the statement the "famous last words of 2017" and "the first meme of 2018." While some joked about what had happened to the singer's tea, and the assistants in charge of it, per People, one user noted, "The first time life throws you a curve in 2018 just remember: Mariah Carey made it through without her hot tea. You can make it through too." Carey finished the set without issue, singing live but leaving "too little space for the freewheeling attitude that truly distinguishes her," per the Times.
She also did eventually find some tea. A photo posted to Twitter early Monday shows her sipping from a cup, a massive ring visible on her right hand.
This article originally appeared on Newser: Mariah Carey's NYE 'Disaster': No Hot Tea