Island of fire ants spotted on Houston floodwaters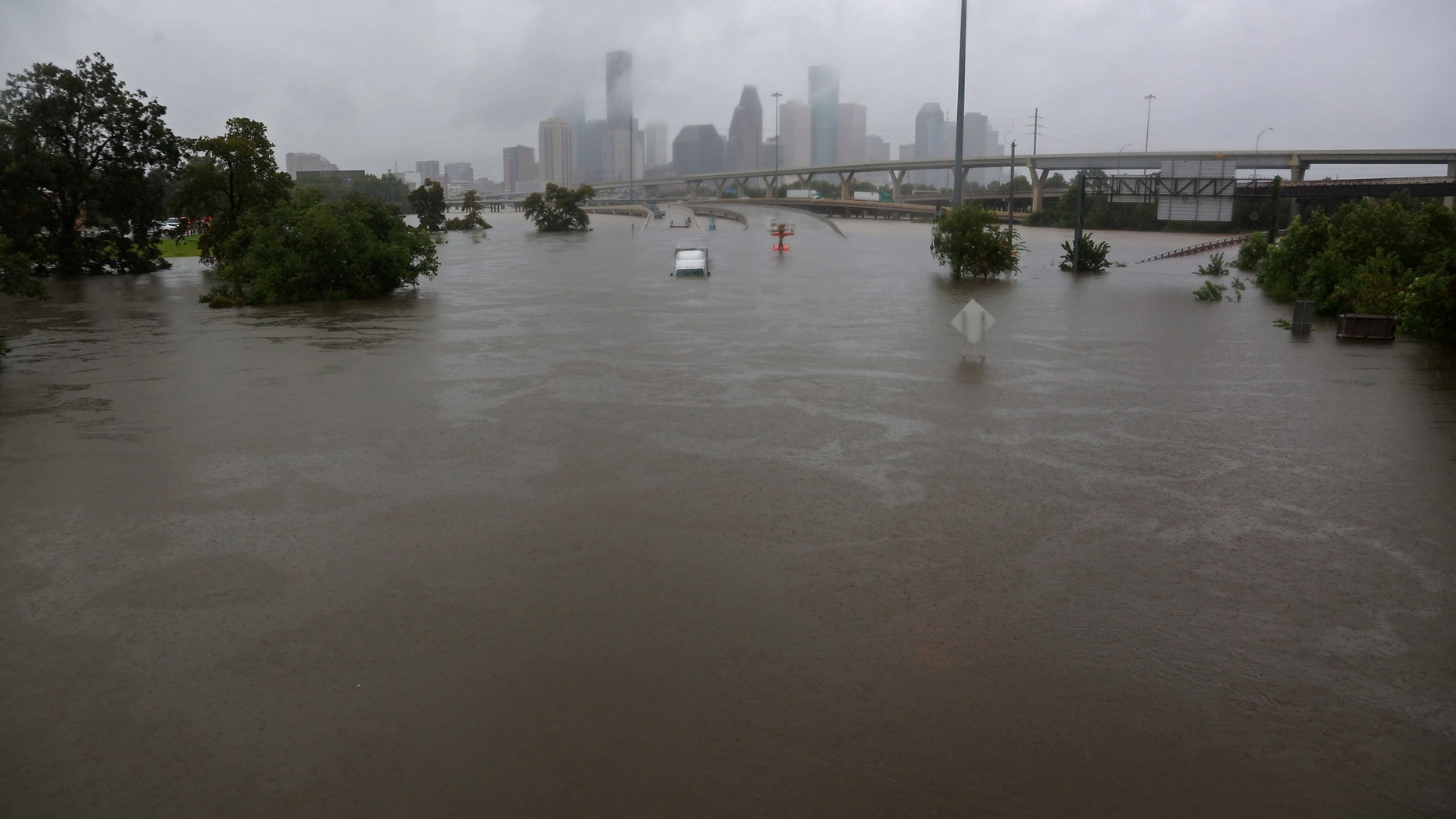 Amid the devastation caused by Tropical Storm Harvey, an island of fire ants has been spotted floating on floodwaters in Houston.
CBS National Correspondent Omar Villafranca tweeted the picture of fire ants formed into a "protective island" floating on flood waters in the city. The image has been retweeted more than 5,000 times.
Guidelines provided by the Texas A&M Agrilife Extension service urge people to use caution around floating fire ant islands. "Avoid contact with floating mats of fire ants. If you are in a row boat, do not touch the ants with the oars since they can 'climb aboard' via the oars," explained Texas A&M Agrilife Extension specialist Paul Nester, in the guidance note. "Occasionally, floating ant masses are encountered even indoors in flooded structures."
BEWARE FIRE ANT COLONIES FLOATING ON FLOODWATERS, ALABAMA RESIDENTS WARNED
Nester also advises people to dress appropriately when working in floodwater. "Cuffed gloves, rain gear, and rubber boots help prevent the ants from reaching the skin. If they do, they will bite and sting," he wrote. "Remove them imme­diately by rubbing them off. If submerged, ants will cling to the skin and even a high-pressure water spray may not dislodge them. However, a spray made of diluted biodegradable dish­washing liquid may help immobilize and drown them."
The strange phenomenon of floating fire ants was also seen during floods in South Carolina in 2015. A FOX Carolina reporter witnessed the unusual sight while covering flood conditions in Greenville County.
Earlier this year, residents in Alabama were warned of the risks posed by floating colonies of red imported fire ants when Tropical Storm Cindy entered the state.