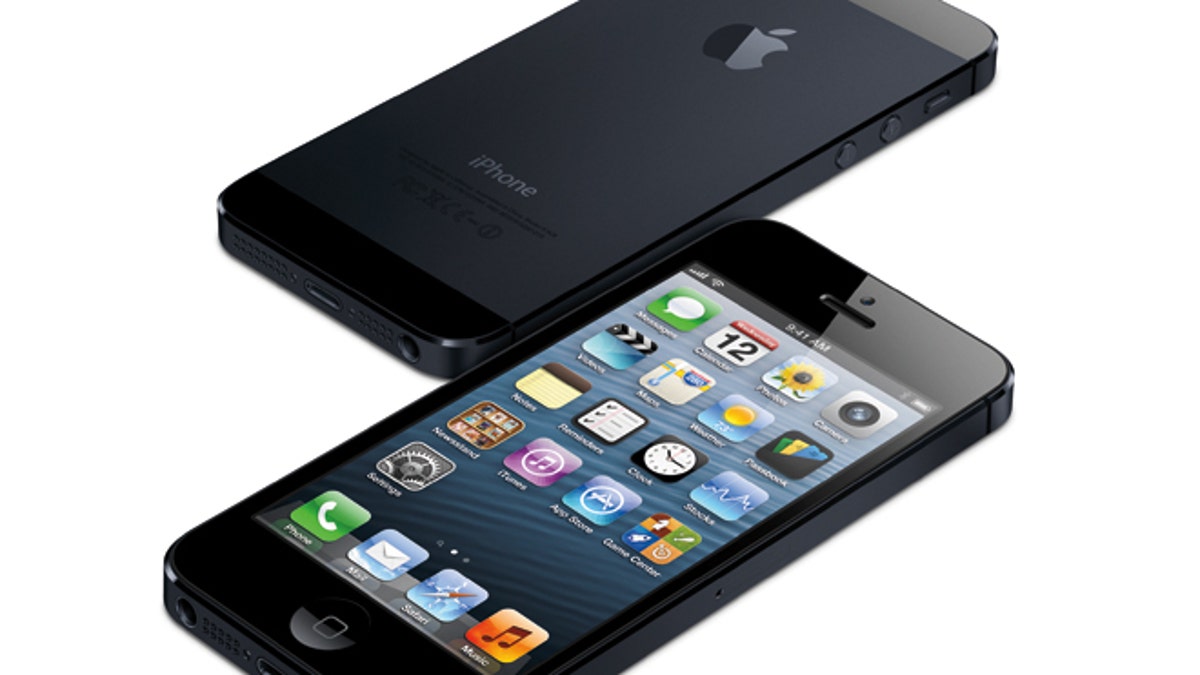 NEW YORK – Apple called it "the biggest thing to happen to iPhone since iPhone" -- and customers seem to agree.
Apple said Monday that it had sold more than 2 million iPhone 5 smartphones in the first 24 hours of availability, while AT&T announced a sales record for the new gizmo as well, with customers ordering more of them than any previous iPhone model on the first day of preorders and over the weekend.
"iPhone 5 pre-orders have shattered the previous record held by iPhone 4S and the customer response to iPhone 5 has been phenomenal," said Philip Schiller, Apple's senior vice president of worldwide marketing.
"iPhone 5 is the best iPhone yet, the most beautiful product we've ever made, and we hope customers love it as much as we do."
Apparently, they do.
AT&T said Monday that the iPhone 5 is still available for preorders online and will be available at its stores starting on Friday, although the company neglected to say how many were sold. AT&T announced last year that it had sold more than 200,000 iPhone 4S phones during the first 12 hours of availability, according to BGR.com.
The iPhone 5 has a bigger screen -- 4 inches (10.16 centimeters) measured diagonally -- that creates room for another row of icons and lets widescreen movies fit better. The calendar will now show five days at a time instead of just three. Previous iPhone models carried 3.5-inch (8.89-centimeter) screens.
The iPhone 5 will also come with the capability to connect to the fastest new wireless data networks in the U.S. and overseas.
The new iPhone 5 will be available at retail stores in the U.S. on Friday, Sept. 21.
And the iFans are already beginning to line up.
The Associated Press contributed to this report.