Hppy bthdy txt msng! The text turns twenty today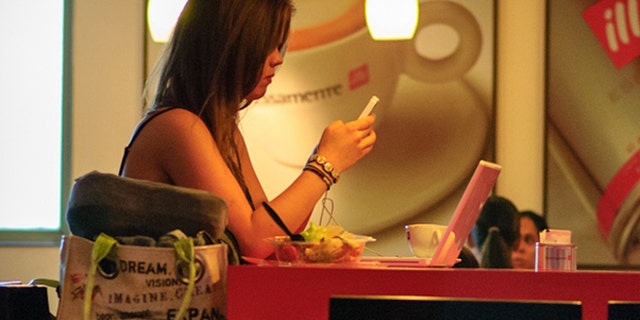 Text messaging, or txt msng, if you like, turns 20 today.
Interestingly, the technology that would start a cultural revolution in how people communicate, did not originate from some high-tech lab in Silicon Valley, Calif.
The world's first SMS text (which stands for short message system) came from an office in Newbury, southern England.
Reading "Merry Christmas" -- and not "Merry Xmas" or ": -) Xmas" -- the message was sent on December 3, 1992, by 22-year-old engineer Neil Papworth of the technology company Sema to a colleague at Vodafone UK who was enjoying a staff Christmas party.
[pullquote]
Papworth was part of the team developing a Short Message Service Center for Vodafone UK. Deployed with the first GSM networks, SMS relied on concepts developed in 1984 by Friedhelm Hillebrand of Germany and Bernard Ghillebaert of France.
NEWS: Excellent Idea of the Day: Old Cell Phone ATM
"I was chosen to go to Vodafone's Newbury offices to install, integrate and test the software and get it all working. Initially the idea was for them to use it essentially as a paging service," Papworth said.
Since mobile phones didn't yet have keyboards, he typed the holiday greeting out on a PC, while the recipient, Vodafone's director Richard Jarvis, received the message using a bulky Orbitel 901, also immortalized as the world's first GSM phone.
"I feel good that I was there and did what I did. I didn't know what would happen with text messaging after that though," Papworth told Discovery News.
Thumb-typed messages did not take up by storm. During the first years of SMS, and long before Twitter, texting in 160 characters remained a tool for geeks and telephone engineers.
In 1995, GSM customers sent only 0.4 messages on average each per month; by the end of 2000 it was still only 35.
ANALYSIS: Victorian Poets Used Texting Lingo
But when text messaging across all networks became possible and pay-as-you-go mobile phones became available, SMS texts rocketed, finding in young people their natural market.
Reports estimated that the total number of SMS sent globally tripled between 2007 and 2010, from about 1.8 trillion to a staggering 6.1 trillion.
Filled with trunked words and acronyms, SMS texts remained the most popular app in 2011, with 8 trillion text messages, or over 15 million each minute, sent.
The most prolific texters appear to be the subscribers in the Philippines, who send an average of 600 messages each month.
As for Papworth, he now lives in Montreal, Canada, with his wife and three kids working as a software architect.
In the past years, he has enjoyed quite a lot of media attention.
"I've given radio interviews, been flown to London with my family for a movie premiere, featured in a Super Bowl ad, been an answer to a Jeopardy question and had many articles written on the achievement," Papworth said.
He was surprised to learn, however, that when a teacher friend mentioned she knew the person who sent the first text message, a student put her hand up and asked "Is he still alive?"