How to regain control of your browser's search engine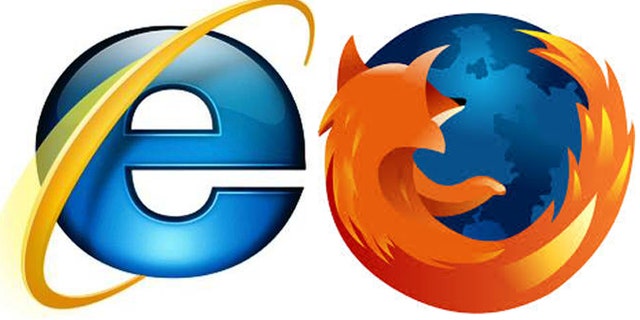 Having your browser's default search engine unintentionally changed (or "hijacked") is becoming an increasingly common frustration. Once primarily the practice of shady software peddlers looking to install malware, it has become common for reputable software developers and distributors such as Adobe, CNET, and Oracle to try to attach toolbars and other software to popular downloads, as well as try to change your browser's search engine to one of their (sponsor's) choosing.
If you're careful, you can avoid those pitfalls. For example, when downloading software, avoid the Express Install option, which will usually gives the installer carte blanche to make changes without explicitly asking you. Clicking Custom Install often reveals hidden options with check boxes that let you keep the search engine you're currently using and ditch any additional software before it clutters up your hard drive.
But as much as we'd like believe we can always be extra careful about reading before clicking, the occasional search engine hijack can (and does) happen to even the most experienced users. In Firefox and Safari, it's surprisingly easy to change the search engine by accident yourself by making a couple of quick clicks in the Search field, directly to the right of the address bar.
Regardless of how your search engine was changed, it's usually fairly easy to switch back to Google, Bing, or the one you prefer. The process does vary between browsers and browser versions, however. So first make sure your browser is up to date: You can usually do that by going to the browser's About page, under the Settings or Help menu. Then follow these instructions:
Google Chrome
Click the three-line icon in the upper-right corner (or the wrench in older versions of the browser) and choose Settings from the drop-down menu. A separate tab will open.
A little over halfway down the page, you 'll find a Search section (below Appearance and above Users).

The left button here will reveal a drop-down menu of search providers. Choose the option you want, and close the tab.
If the search provider you want doesn't appear in the list, click "Manage search engines." A pop-up window will let you add other providers from an alphabetical list.
Choose the provider you want and click the blue "Make default" button on the right. If providers you don't wish to use show up in the top Default search settings window, you can click on them, and delete them by hitting the black "x" on the right side. You can also add a search engine, if you don't see one that you want on the list.
Clicking on a sponsored link could sneakily sideload programs: Read "How to avoid installing software you don't want."
Internet Explorer
Click the gear icon in the upper-right corner and select Manage Add-ons from the drop-down menu.
In the resulting window, click Search Providers in the left page. You should see a list of search providers on the right. If your search engine of choice is in this list, select it, then click "Move up" until it's at the top of the list. You can also delete any search providers you don't want to use.
If the search provider you want isn't here, click the "Find more search provider" link in the lower-left corner, and a new window will open, letting you add many common and less common search engines.

Once your preferred search sits at the top spot on the list, you can click "Close." But it's also a good idea to check the box on the lower left that says "Prevent programs from suggesting changes to my default search provider." That will make search hijacking less likely in the future.
Mozilla Firefox
Look for the Search box, directly to the right of the address bar, and click on the search provider icon in the left of the box. (The icon you see will vary depending on what your current default search provider is.)
A drop-down menu appears, letting you easily click the provider you wish to use. Once you do this, your default search provider is changed.
If the provider you're looking for isn't on this list, click "Manage Search Engine" at the bottom of the drop-down. This opens a window of common search providers, as well as a link called "Get more search engines"

Once you find your chosen search provider, click to add it to the list, then click the "Move Up" button until it's at the top of the list. You can also select providers you don't want, and click "Remove" to banish them from the list.
Our tips can help keep your PC or Mac running as fast as it should: Read "How to keep your computer from slowing down."
Safari
Much like Firefox, Safari has a Search box to the right of the address bar. Click the magnifying glass icon, and a drop-down menu will let you choose from Google, Bing, and Yahoo.
You can also click the gear icon in the upper-right and select Preferences from the drop-down menu. This launches a pop-up window of settings, which should default to the "General" tab. That's where you want to be. The second item, below "Default web browser," is "Default search engine." Click it, and you'll get the same short list of search providers. Click the one you want, and close the window.
Is your search bar still hijacked?
If you are using one of the above four browsers, followed the instructions, and are still getting search results from a provider you didn't choose—or your search engine changes back after a system reboot—you probably have some form of malware on your computer.
Nefarious software can be difficult to get rid of without a complete system reinstall. But if you suspect malware is responsible for your search engine woes, a good first step is to grab the free version of Malwarebytes (available for PC and Mac) and run a full scan of your system. Once that's done, delete whatever it flags as suspicious. Then make sure your antivirus program has the most recent updates. Run a full scan there, and follow the instructions about deleting or quarantining anything it finds.
Read our guide to Internet security for tips and advice on staying safe on the Web.
Copyright © 2005-2014 Consumers Union of U.S., Inc. No reproduction, in whole or in part, without written permission. Consumer Reports has no relationship with any advertisers on this site.