How to record your own podcast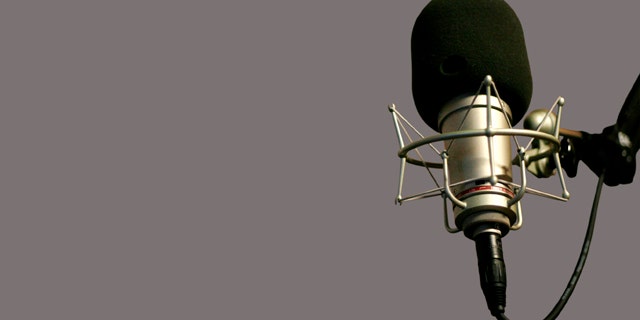 With the Internet, you can reach a whole new audience that you couldn't have envisioned before. And recording a podcast is much simpler than you might imagine.
Many podcast listeners seek new podcasts on all sorts of topics that are dear to their hearts. Either way, the Internet is filled with people who might just be your future audience. All you need is the right recording and editing software, headphones, a computer and a microphone.
Equipment
Depending on how serious you are about this podcast, you can choose from a whole slew of products, ranging from cheap to very expensive. There are many cheap options. If you have a Mac, you can use GarageBand to record your podcast and use the built-in microphone. If you are looking for more sophisticated recording equipment, however, you can invest in a high-end microphone, a pop-filter and state-of-the-art recording software, such as ProTools.
Recording process
Your recording process will differ based on your goal with a particular podcast. Look for a room in your house with the best acoustics. Try to soundproof the room to the best of your abilities. Once you start recording, experiment with a variety of show formats and styles. You should listen to other podcasts to get an idea of what might work for your show. Try interviews, informal conversations, monologues, dramatic performances and musical numbers. Try whatever comes to your mind.
If it doesn't work, you can simply delete it and not post anything. This is the time to test out what might work. You can look up audio files with atmospheric tones, background music, funny noises, sound effects and so on. You can also use a song you or your friends recorded to use as a theme song.
Avoid copyrighted material if you can
Unless it is absolutely necessary, you should shy away from using material that is copyrighted. This way, if you want to make money off of the podcast down the line, you will be within your rights to use your material to these ends. If copyrighted material is crucial to the entire enterprise, you will have to forgo this privilege and hope it doesn't matter.
Convert to MP3
With some recording programs, you can immediately generate an MP3. With other programs you will need to use an MP3 converter. The standard format for podcast files is MP3. Using this format will ensure that your podcast will reach the largest possible audience.
Upload podcast to the internet
You will need to decide how you want to share your podcast with the internet community. The options can be overwhelming. You can choose from loads of excellent services to get your project online. You can put your podcast on the iTunes Store free of charge.
First, you need to upload your podcast onto a third-party server, such as Sound Cloud. The site will supply you with the RSS feed address for your podcast. You then need to go to the iTunes Store, open the "Podcasts" page and click on "Publish a Podcast." Then copy and paste the RSS feed address. Apple will then review your podcast to deem whether it is suitable for publication.
But Apple's isn't the only store in town. Hipcast, Liberated Syndication or Creative Commons are all great choices for getting your podcast up and running.