How to plan a digital, old-school, holiday road trip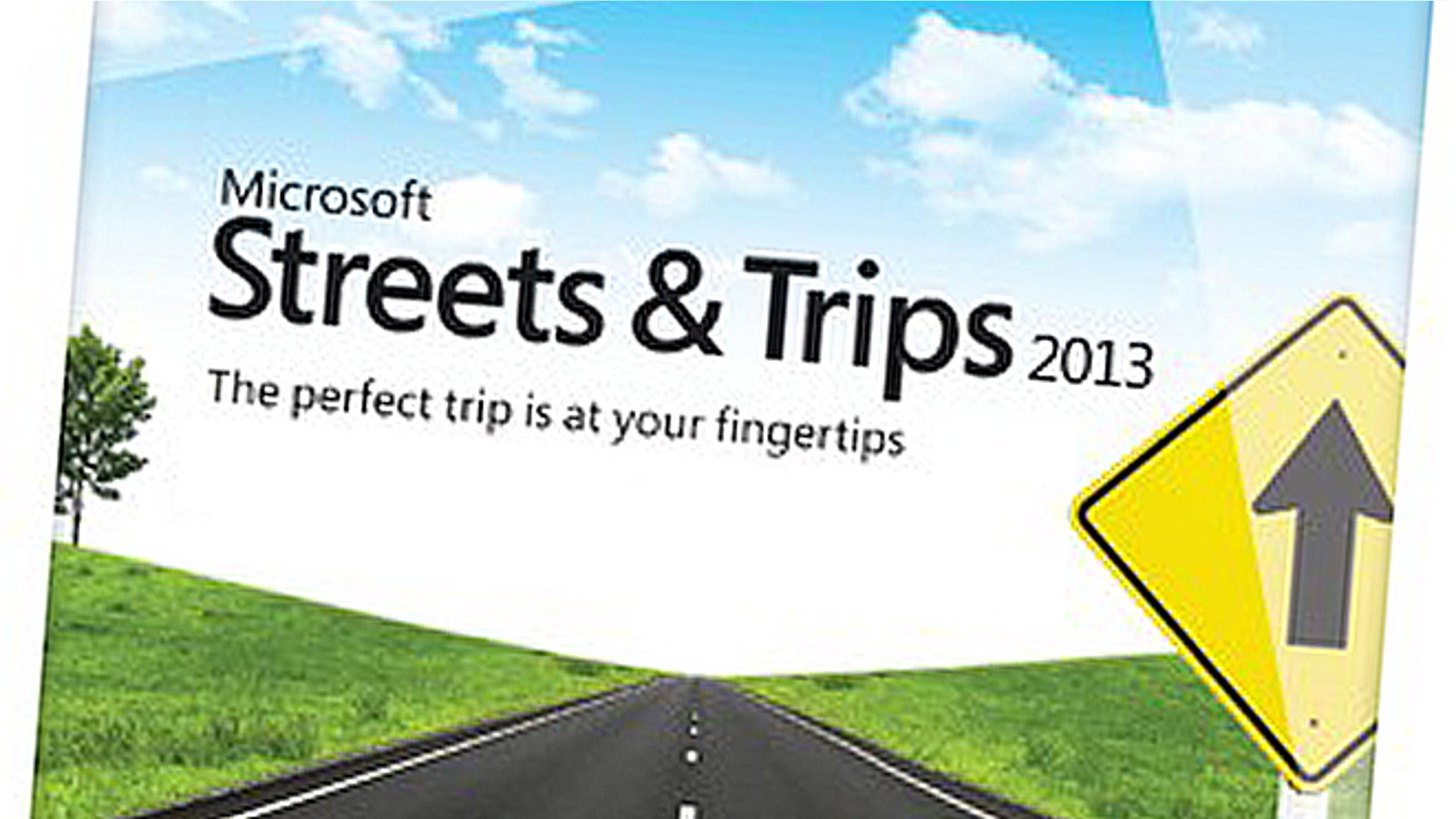 Is the old school map making a comeback?
Making advanced, detailed plans for a road trip now seems like something from a bygone era, suitable for a quaint Norman Rockwell painting. With GPS devices and smartphone navigation, most of us just get behind the wheel and go.
But there may yet be one last hurrah for mapping programs designed for those of us who like to plan ahead.
Microsoft just released its Streets & Trips 2013 program for Windows PCs, perhaps the final iteration of the desktop generation. Originally introduced in 1994, the software hasn't changed a lot in the last few years. The $39.99 program includes the highways and byways of the U.S. and Canada and a slew of ways to find your way to a new destination.
It's also designed for those of us who like to fuss over the details: What restaurant should we stop at mid-route? Should we take the bridge rather than the tunnel? Will the parkway be that much slower than the Interstate? How much is the trip going to cost me?
And, of course, the whole thing is designed to be printed out on (gasp) paper.
It all may sound hopelessly old-fashioned (if a computer program can be old-fashioned), but software like Street & Trips still offers some advantages. Unlike just about every other facet of one's digital life these days, it doesn't require an Internet connection, since the maps are copied in their entirety onto your PC.
Its maps also tend to be more accurate than free, online options like Google Maps. A friend recently demonstrated this by setting a department store destination on her phone only to be led into a cul-de-sac by Google.
Streets & Trips is also ideal for those who like to know where they are going—really know where they are going—in advance. You can map out multiple destinations, for example, including "rest" stops, refueling stops, and historic sites (to maintain some semblance of educational value for the kids). Charting such detailed itineraries is awkward, if not impossible on a smartphone or portable navigation device.
Naturally, you can use an online connection to get updates, including construction information. But like any navigation system, it's only as accurate as the information provided and many municipalities don't report up-to-date construction information. None of the portable devices or mapping programs I recently tested noted that a local covered bridge was closed for repairs, for example.
Also none of those others warn that the covered bridge, when it is open, is impassable for RV owners, a fact I note every holiday weekend as humongous land yachts retreat from the local tourist attraction for a 10-mile detour back down the highway.
Ultimately, however, Streets & Trips runs into roadblocks trying to keep up with other navigation options. It has 2.5 million points of interest on its maps, an increase of about 600,000 over the previous 2011 version--but portable nav devices have 5 million or more. In addition, as if capitulating to the power of smartphones, the Microsoft program lets you send a Streets & Trips route to a mobile phone.
Indeed, even venerable AAA -- emblem of foresighted drivers and home of the TripTik -- has joined the app generation. Its free AAA Mobile App for driving directions and member discounts has been already been downloaded roughly 1.4 million times by iPhone and Android users.
The final nail in the coffin for programs like Streets & Trips may ultimately be live traffic information, something that can only be provided by a GPS device with two-way communications. Such services still aren't perfect, though. A recent jaunt using TomTom's live traffic service had me zigzagging so much between parallel highways to avoid congestion that I felt like a ping pong ball.
However, I don't miss the bad old days of being stuck in traffic without an option.
What I do miss is the secure feeling one gets when one has planned ahead for the family road trip ("National Lampoon's Family Vacation" misadventures notwithstanding). But those days may be gone, just as the days when kids pestered parents with "Are we there yet?" are quickly vanishing.
Now it's more likely to be, "What's the GPS's ETA, daddy?"
Follow John R. Quain on Twitter @jqontech or find more tech coverage at J-Q.com.