Google to Sell Digital Books This Summer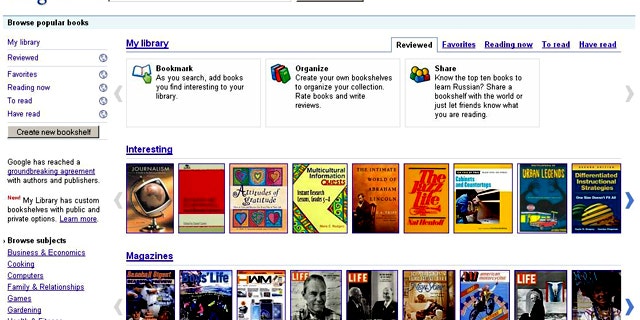 Google Inc. said it will start selling digital books in late June or July, heralding a three-way battle with Amazon.com and Apple, The Wall Street Journal reported Tuesday.
The plan was announced at a conference hosted by the Book Industry Study Group in New York, the newspaper said.
Google says its new service -- which the Wall Street Journal says will be called Google Editions -- will let users buy digital copies of books they discover through its book-search service. The site has offered public-domain books for free in the Epub format for the past year.
The Journal reports that Google will let retailers sell Google Editions on their own sites, taking the bulk of the revenue. Google has yet to release details about pricing and which publishers are expected to participate.
Google hopes to distinguish itself from competitors by allowing users to access books from a wider range of sites using multiple devices, according to the Journal.