Google CEO 'deeply sorry' about sexual harassment incidents as Alphabet exec quits
Google CEO Sundar Pichai apologized for the company's handling of past sexual harassment incidents in an email to employees, promising that the tech giant would take a "much harder line" on inappropriate behavior.
The email, which mentions that Google over the last two years terminated 48 people including 13 senior managers for sexual harassment, and didn't provide them an exit package, owns up to the fact that the Silicon Valley mainstay hasn't done enough. The email's veracity was confirmed to Fox News by a source familiar with the matter.
"If even one person experiences Google the way the New York Times article described, we are not the company we aspire to be," Pichai wrote in the email sent Tuesday night. "I am deeply sorry for the past actions and the pain they have caused employees."
FACEBOOK SEES SLOWER GROWTH AS IT REVAMPS
On Tuesday, Rich DeVaul, a director at Alphabet 's research arm, X, who is mentioned in the Times report, resigned and did not receive an exit package, according to a source familiar with the matter.
Although Pichai's email does not mention any employees by name, it does say "we have also not provided an exit package to executives who departed voluntarily in the course of a sexual harassment investigation."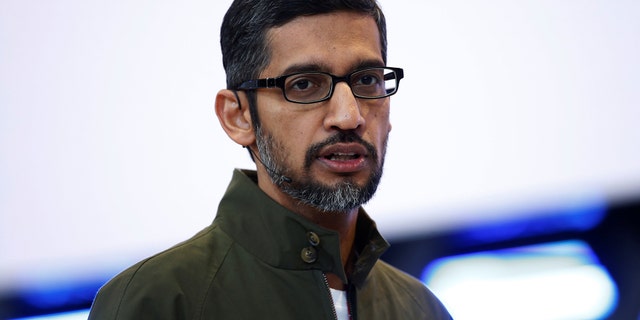 Pichai wrote that he heard from many employees in the wake of the Times report on how Google paid the creator of Android $90 million after a sexual harassment complaint.
The chief executive also appears to give the company's tacit support to an employee walkout reportedly planned for Thursday in response to the company's handling of the sexual harassment complaints, writing: "Eileen [Naughton, VP of People Operations] will make sure managers are aware of the activities planned for Thursday and that you have the support you need."
SATANIC TEMPLE CLAIMS NETFLIX SHOW STOLE TEMPLE DESIGN
"As CEO it's been personally important to me that we take a much harder line on inappropriate behavior," wrote Pichai, adding that the company has more work to do.
In that vein, Google plans to share more information soon about how it's tackling the issue of sexual harassment.
"Some of you have raised very constructive ideas for how we can improve our policies and our processes going forward," wrote Pichai. "I am taking in all your feedback so we can turn these ideas into action."