Former Harvard President Larry Summers Slams Winklevoss Twins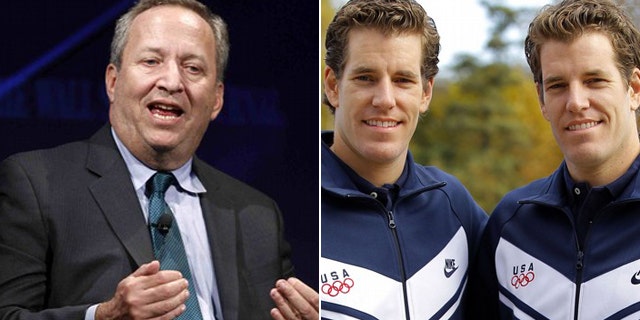 Larry Summers, the former Harvard University president, isn't hiding his disdain for the Winklevoss twins -- the notorious pair who started their feud with Facebook founder Mark Zuckerberg while the three were students at the school under Summers.
Summers, during an interview Tuesday at Fortune's Brainstorm Tech conference, was asked about the scene in "The Social Network" in which the twins (played by Armie Hammer and Josh Pence) storm into his office wearing smart, matching suits and complain that Zuckerberg stole their idea for a social networking site. Summers in the movie promptly dismisses the two.
The real Summers was even more blunt in his take on the incident.
"One of the things you learn as a college president is that if an undergraduate is wearing a tie and jacket on Thursday afternoon at three o'clock, there are two possibilities. One is that they're looking for a job and have an interview; the other is that they are an ass----. This was the latter case, " Summers said at the conference. "Rarely, have I encountered such swagger, and I tried to respond in kind."
Members of the small audience could be heard laughing after the remark, and there were a few groans.
In 2008, the twins, Tyler and Cameron Winklevoss, and a partner settled for $65 million in cash and stock in the company -- only to later seek to reverse the settlement and keep up their legal fight against Zuckerberg.
The twins eventually lost in that attempt, deciding last month against pursuing a final appeal to the Supreme Court.