Five places to get free e-Books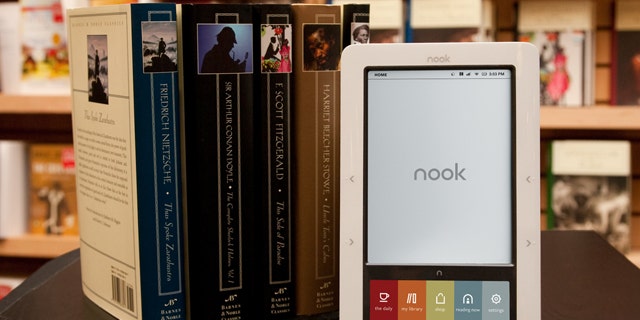 There's no doubt that eBooks are the future for readers everywhere. If you've finally made the transition into the digital era with a new e-reader or tablet, you'll need to rebuild your collection of titles. Amassing a new digital collection may seem like an expensive process, but you can actually populate your e-reader or tablet with hundreds of great titles for absolutely nothing.
Here are five free, legal resources to help you get started.
Project Gutenberg
Project Gutenberg was created for the purpose of digitizing books in the public domain and making them freely available to everyone in a variety of formats. The project was started in 1972 — long before the invention of e-readers — and has since assembled over 36,000 texts comprising everything from classic novels to educational and nonfiction works. The available books are usually of high quality, and no fee is required to start downloading, making Project Gutenberg one of the best places to begin your eBook collection.
Kindle Store, NOOK Books, and iBookstore
These huge eBook stores will likely be the starting point for most Kindle, Nook and iPad users. While most of the titles offered by these industry giants cost money, certain texts can be downloaded free of charge. Each store contains a large "free eBooks" section, containing extensive collections of books available in most popular formats. On some sites, users can even download and read free samples of the latest bestsellers before they make a purchase.
Google Books
Google's project is similar to that of Project Gutenberg, but on an even larger scale. Over the past few years, as part of its mission to "organize the world's information," Google has been working with various libraries to digitize thousands of books of every type and genre. Users can view snippets, previews and even download entire books by well-known authors and academics.
Wikibooks
From the masterminds behind Wikipedia, Wikibooks provides users with free open-source information on almost every subject imaginable. The highly prolific Wikimedia community has created a vast library of educational textbooks, which can be viewed and edited by anyone. Wikibooks also includes two sub-projects designed to appeal to more niche audiences. Wikijunior produces non-fiction books for children of all age, while Cookbook is a handy resource where avid chefs share and distribute tips and recipes.
Public libraries
Not to be left behind by advancements in technology, many local libraries have stepped into the digital era and now offer digital collections to the public. Best of all, these extensive collections include not just older public domain works, but also the latest bestsellers, completely free of charge. In addition, many public libraries offer a wide variety of popular audiobooks which can be downloaded and enjoyed on a computer or MP3 player.