First Annual Geek Awards Coming to Philadelphia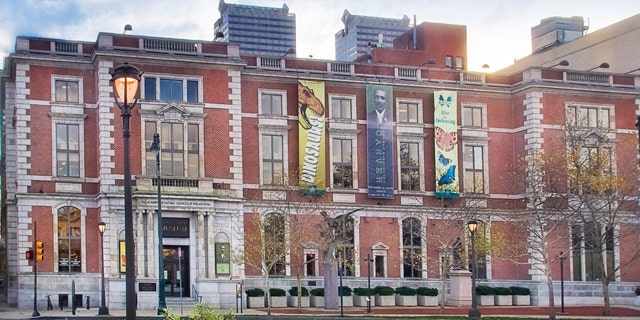 Philadelphia – Techies in tuxes? Believe it.
A black-tie, red carpet event Friday is honoring the city's greatest and geekiest.
The first Philadelphia Geek Awards will be presented to those demonstrating exceptional achievements in the city's tech-savvy community. Trophies will be awarded in 19 categories, including best new podcast, tweet of the year, outstanding contribution to the local indie game scene and -- perhaps the geekiest award of the evening -- best locally developed iPhone app.
"Yes, there's going to be a red carpet, people are getting really dressed up," said Eric Smith, co-founder of the Geekadelphia blog and architect of the event. "People will be coming in ball gowns. ... It's kind of a tongue-in-cheek thing but there's a lot of excitement about it."
The Academy of Natural Sciences, the city's august temple of geekdom, was a natural choice to host the awards. The institution itself is nominated in two categories, including the lavishly titled "outstanding achievement in appealing to geeks in arts and culture" award for its Mega-Bad Movie Nights. The popular events include food, drinks and "Mystery Science Theater 3000"-style commentary on outlandish sci-fi movie plots.
"As the nation's oldest natural history museum, the academy is proud to not only be considered a top cultural attraction and serious global research institution," said academy president George Gephart Jr., "but also a cool place for geeks, however that wonderful word is defined."
Smith's blog says you might be a geek if you "love video games, computers, pointless inventions, high budget over-the-top action movies, useless gadgets, comic books, South Park, WoW, Family Guy, Star Wars, and consequently, episodes of South Park and Family Guy that make fun of WoW and Star Wars." (Note to non-geeks: WoW is shorthand for the game World of Warcraft.)
Among the nominees is the creator of "Dex," a popular utility -- downloaded more than 500,000 times in Apple's App Store -- for browsing statistics on the complex array of more than 600 PokDemon characters over five generations. Another contender designed a game where the player navigates a pixelated, bicycling hipster through Philadelphia's car-clogged streets. Still others are makers of indie comics and viral videos.
"We talked about naming them the Geekies, something like that, but it's just the Philadelphia Geek Awards," Smith said. "Maybe next year."
Also next year: including Android apps in the awards. "We got a lot of angry emails. A lot," Smith said with a laugh.
Local bloggers and members of Philadelphia's geek community will present plaques to the winners following a food and cocktail reception that will give the roughly 350 attendees time to explore the academy's exhibits before the awards ceremony.
"The tech and geek community in Philadelphia is incredible," Smith said. "This was an idea that was in the making for a while. ... We wanted to honor these people for what they do."
For more on the event go to Philly Geek Awards