Facebook mistakenly directs 'Westworld' fans to chat 'random' Kentucky woman instead of bot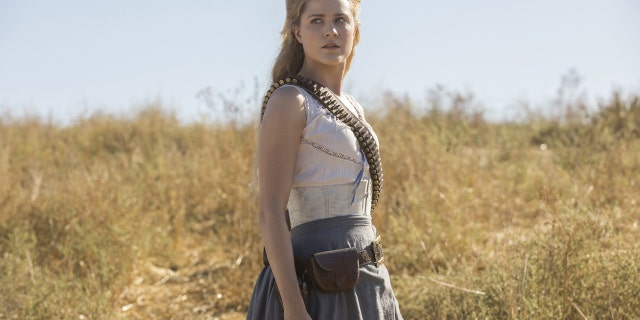 NEWYou can now listen to Fox News articles!
A Kentucky woman was scratching her head Tuesday morning after her Facebook inbox was flooded with messages from "Westworld" fans.
The verified Twitter account for Facebook's Messenger recently introduced users to Tes, "the host of the new @WestworldHBO experience on Messenger." But users were puzzled to find out Tess was actually a woman named Lisa McKinley West from Florence, Kentucky.
The account mistakenly posted a link to West's account, directing users to chat her about the popular HBO show. One Twitter user was quick to point out the error.
"Facebook Messenger about to destroy the inbox of a random women from Kentucky?" the user asked. "They sent this tweet about Westworld, but the link takes you to a regular FB user called Lisa… Not a Westworld bot?! Oops!"
'WESTWORLD' SEASON 2 PREMIERE: ENCHANTMENT UNDER THE SEA
"OR IS LISA A HOST AND THIS IS HOW SHE FINDS OUT - either way, RIP that in box #Westworld," one Twitter user replied.
"Oof!" another commented.
According to Tech Crunch, Messenger's tweet was up for hours before it deleted the link and replaced it with the correct one. In total, West told the tech site she receieved at least 20 messages as of Tuesday afternoon, though many were filtered in her "other" folder.
"Guess that's what I get for calling my home Westworld lol," West quipped about the mix-up.
Facebook apologized to West for any confusion, admitting their social media team had made a mistake.
A NEW FACEBOOK MESSENGER MALWARE IS GOING AFTER YOUR PASSWORD AND YOUR MONEY
"For a short time this morning, a tweet from the Messenger Twitter account incorrectly linked people to message an individual person, instead of the intended bot for Messenger. As soon as we became aware of the error, we immediately corrected it. We're very sorry for any trouble or confusion this caused," a Facebook spokesperson confirmed to Tech Crunch.
Messenger says users who chat the (correct) "Westworld" bot can receive exclusive updates and other fun facts about the show.