Facebook bans far-right group Britain First and its leadership in hate speech clampdown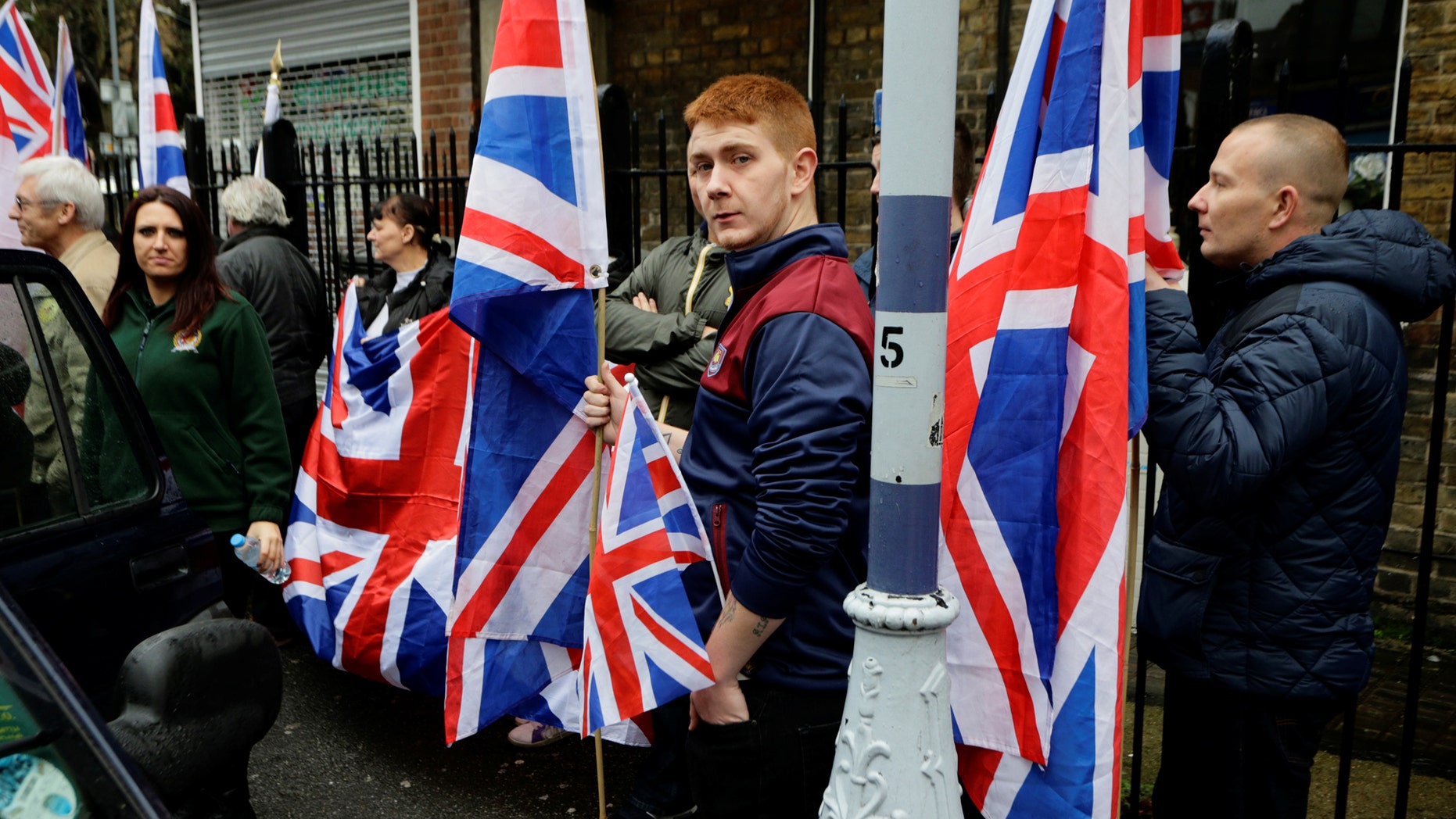 Facebook has banned far-right group Britain First and its leaders as the social network clamps down on hate speech.
The pages of Britain First, the group's leader Paul Golding, and deputy leader Jayda Fransen have been removed, the company confirmed Wednesday.
"Content posted on the Britain First Facebook Page and the Pages of party leaders Paul Golding and Jayda Fransen has repeatedly broken our Community Standards," Facebook explained, in a statement. "We recently gave the administrators of the Pages a written final warning, and they have continued to post content that violates our Community Standards."
FACEBOOK CLAMPS DOWN ON SICK VIDEOS, BRINGS IN 3,000 ADDITIONAL REVIEWERS
Organizations and people that promote hatred are not allowed a presence on Facebook, according to the social network's Community Standards.
"As a result, in accordance with our policies, we have now removed the official Britain First Facebook Page and the Pages of the two leaders with immediate effect," Facebook said, in its statement. "We do not do this lightly, but they have repeatedly posted content designed to incite animosity and hatred against minority groups, which disqualifies the Pages from our service."
Fransen and Golding were jailed in the U.K. earlier this month for hate crimes against Muslims. In November 2017, Britain First was deregistered as a political party by the Electoral Commission, the U.K.'s election watchdog.
TWITTER BEGINS PURGE OF FAR-RIGHT ACCOUNTS AS NEW HATE SPEECH RULES TAKE EFFECT
Last year, President Trump sparked controversy when he retweeted three anti-Muslim videos posted by Fransen.
London Mayor Sadiq Khan welcomed Facebook's move. "Facebook's decision to remove Britain First content from its platform is welcome. This is a vile and hate-fuelled group whose sole purpose is to sow division," he tweeted Wednesday.
In December, Twitter suspended the accounts of Britain First, Golding and Fransen as part of a crackdown on far-right accounts designed to tackle hate speech.
Follow James Rogers on Twitter @jamesjrogers