F-35 sends target data to aircraft carriers and land weapons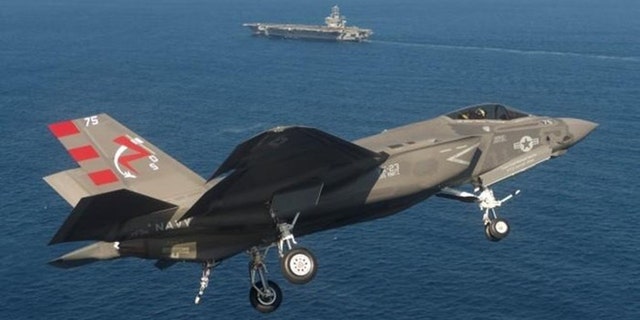 NEWYou can now listen to Fox News articles!
The Pentagon's F-35 has conducted test attack missions in tandem with other aircraft, surface ships and ground weapons as part of its maturation as both a multi-role fighter and aerial "node" or sensor system able to acquire and relay target information.
Alongside its widely discussed "attack" weapons and technologies, including a 25mm cannon along with air-to-air and air-to-ground weapons, the F-35 is increasingly being developed as a platform able to perform "drone-like" targeting and surveillance missions.
Referring to the F-35s long-range sensors and ISR capabilities, Pentagon officials have told Warrior Maven that the aircraft has cued land weapons and surface ships in recent exercises.
"The F-35s ability to integrate with air, ground and sea platforms is there. We do missions at Edwards AFB where we integrate with aircraft carriers and destroyers," Lt. Col. Tucker Hamilton, F-35 Test Director, Edwards AFB, told reporters. "We have been able to work with these assets to prosecute simulated attacks."
F-35 officials with the Joint Program Office explain that the F-35 has identified and transmitted targets to ground weapons, such as artillery and rockets, in recent exercises as well. This scenario, one senior official said, specifically happened during ongoing multi-domain battle exercises in the Pacific.