Expert: Why the North Korean cyber threat is real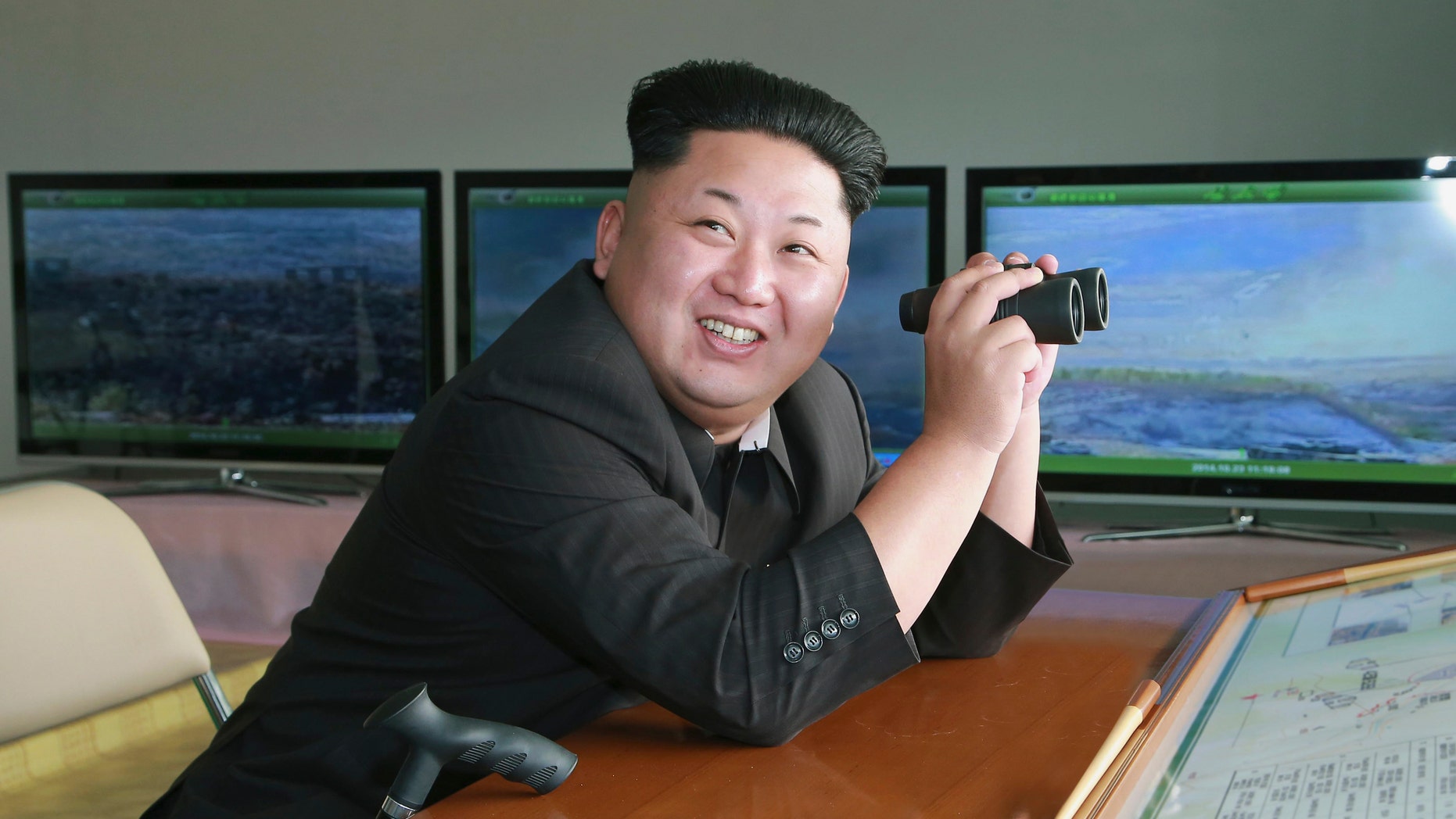 With the finger of suspicion now pointing at North Korea in the Sony Pictures hack, a security expert warns that the rogue state has the tools at its disposal to wreak havoc on other western corporate networks.
Sony Pictures is reportedly investigating whether North Korea was behind a massive attack on its network last week. The studio's forthcoming film "The Interview," starring Seth Rogen and James Franco as journalists enlisted to assassinate dictator Kim Jong-un, has outraged North Korea, fuelling talk that Pyongyang may be behind the Sony hack.
"They absolutely have the capability," Gary Miliefsky, CEO of Nashua, N.H.-based security software specialist SnoopWall, told FoxNews.com. "They have an army of cyber hackers."
Miliefsky explained that North Korea also has the technology tools at its disposal to perform sophisticated cyberattacks. "They have got really smart software called zero day malware that infects computers remotely," he said. "They create what are called botnets so that they can control computers in other countries."
Citing South Korean think tank the Police Policy Institute, the Daily Telegraph reports that North Korea has assembled a team of 3,000 hackers to support Kim's regime and destabilize the country's enemies.
A key North Korean ally may also have participated in the Sony Pictures attack, according to Miliefsky.
"They may well have had help from China," he said. "China and North Korea are friends – they do business together."
The CEO notes that Sony Pictures is a division of Japanese tech and media giant Sony, adding that China and Japan have been locked in a territorial row over the Japanese Senkaku islands.
On Nov. 24 a hacking group called Guardians of Peace, or GOP, took over Sony Pictures' corporate network and vowed to release sensitive corporate data if certain demands were not met.
Variety reports that screener copies of at least five Sony movies were being downloaded freely online following the hack.
Sony has not yet responded to a request for comment on this story from FoxNews.com.
While speculating that Sony Pictures may have faced a botnet-driven cyberattack, Milliefsky also said that an infected USB drive could have launched the malware. USB drives are a powerful tool for cyber espionage, unleashing malware on unsuspecting victims' computers. Prior to last month's G20 meeting in Australia, for example, the country's electronic intelligence agency warned delegates to avoid unfamiliar USB drive
Given the cult of personality surrounding Kim Jong-un in North Korea, Miliefsky believes that Pyongyang likely perpetrated the hack over the dictator's depiction in "The Interview."
"Imagine if one North Korean sees that film and says 'I didn't know that you could poke fun at a god'," he said.
The expert also warns that Sony Pictures now has its work cut out purging its systems of malware. "Getting all the machines that are infected cleaned is a big job," he said. "Sony is going to have a major clean up no their hands – this is very disruptive to the Sony Pictures business."
Sony is no stranger to cyberattacks. In 2011 hackers targeted its PlayStation Network and Online Entertainment division in what the company described as "a highly sophisticated, criminal cyberattack."
Earlier this year the company also faced a double-barreled assault with an executive's flight diverted due to a bomb scare at roughly the same time as PlayStation and Entertainment Networks were under attack.
Follow James Rogers on Twitter @jamesjrogers