Dropped Your Phone in the Toilet? No Problem!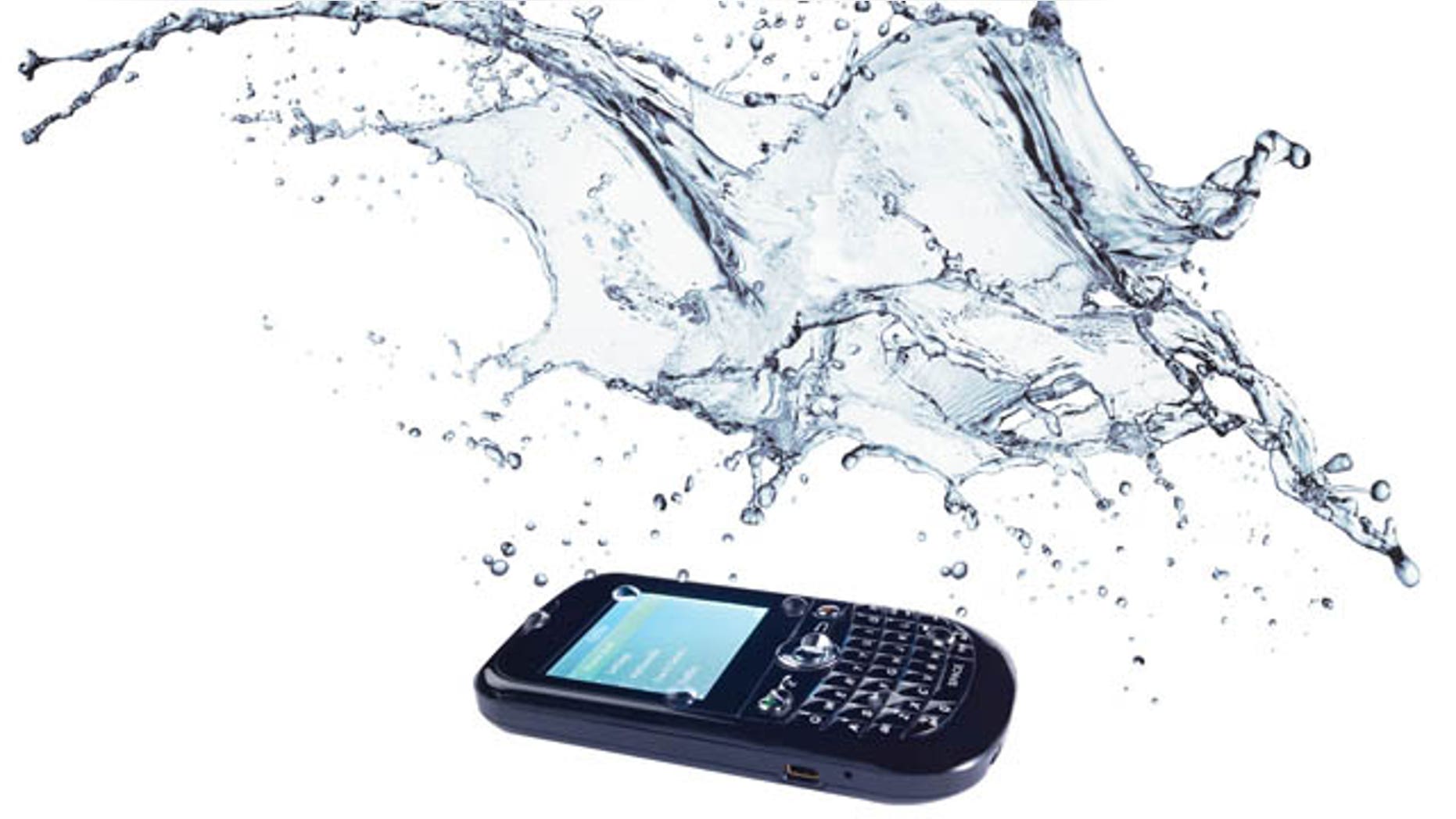 Despite all the smarts built into them, smartphones have one fatal flaw: They can't get wet. Yet.
Three start-ups aim to correct that this year, offering special, micro-thin coatings made of nanomaterials that can seamlessly and invisibly encase your next iPhone or Android phone and keep it safe from the rain -- or even a plunge in the potty.
HzO, P2i, and Liquipel are putting their technology on display this week at the 2012 Consumer Electronics Show in Las Vegas, where the world's gadget makers unveil the latest and greatest goodies that will fill your pockets in the upcoming year. And that's in the rain or out, explains Paul Clayson, president and CEO of nanotech firm HzO.
"We can't see why every cellphone on the planet shouldn't be using our technology," Clayson told FoxNews.com.
HzO has created a proprietary gas -- and a special process for applying it -- that essentially wraps an invisible waterproof shell around anything, a shell just a few molecules thick.
They call it WaterBlocked.
"We take electronics, place them in a vacuum chamber, and apply a thin coating as a gas," explained Clayson, whose background in industrial coatings makes him well suited to the new company. "It reaches to every nook and crevice in the assembly to create a universal and effective coating."
Awesome? Certainly. Unique? Not so fast.
Stephen Coulson, founder and CTO of the British company P2i, says he has also invented a nanofilm that can keep water off smartphones. And Coulson has also invented a unique process for applying it.
P2i calls it Aridion.
And while Clayson's HzO plans to be on every cellphone on the planet, Coulson has a nice jumpstart.
"It's on 7 million electronic devices already, not to mention shoes and clothing," he said of Aridion. Coulson started with a military grant and a good idea before founding P2i. His technology can protect not just phones from water but all sorts of things from all sorts of other things -- and that includes protecting military garments from gasoline, oil, lubricants and even nerve agents.
"Things like mustard and VX, which are often referred to as gases but are actually liquids with a substantial water pressure," he said.
Some manufacturer's have already taken the plunge.
Fujitsu showed off an Android-powered waterproof tablet called Arrows at the CES Unveiled event in Las Vegas Sun., Jan 8, but the company refused to identify the manufacturer of the technology.
It was Liquipel Inc., a third company claiming to have patent-pending technology to waterproof cellphones, tablets, headphones and more, President Danny McPhail told FoxNews.com.
His tech is nontoxic, McPhail said, noting that "current can still travel through" a device underwater if it has been treated.
This much is certain: There's a need for the companies' products. According to a June 2011 report from the CTIA Wireless Association, there are over 327.5 million mobile phones in use in the U.S. A separate study from TNS Global says 82.5 million phones have been rendered inoperable  to date due exposure to moisture or water.
Or the toilet, of course.
It sounds silly, but it's an experience everyone can related to. Clayson said he was getting the oil changed in his car at a Jiffy Lube and showed the technology off by dumping an Apple Nano in a glass of water before a startled engineer.
"She went out and got every employee of the Jiffy Lube and brought them in." One employee there had dropped his phone in the toilet twice that year, she told Clayson.
Motorola was first to embrace the technology; it calls the coating "Splash-Guard," and it's keeping some Motorola phones safe from a dunking in the toilet. And while neither HzO nor P2i would say how much you'll pay for a waterproof phone, both confirmed they were in talks with pretty much anyone building phones today.
"Other than saying we're talking to the entire industry, that's all I can say, " Coulson told FoxNews.com.
Clayson said much the same thing.
"Anybody who makes a consumer electronic device … they are a target -- and we're likely speaking with them."
He also poo-poohed the competition.
"No other formula is nearly as robust," Clayson said.
He said HzO ran a side-by-side test comparing the Motorola Splash-Guard coating against WaterBlock.
"The Motorola RAZR dies in about 10 seconds," he said. "Our phone we continue to film for about an hour."
But whether the coating comes from P2i or HzO, consumers will come out ahead. Your next phone will most likely be toilet-proof. Child-proof . . . that's a whole other problem.