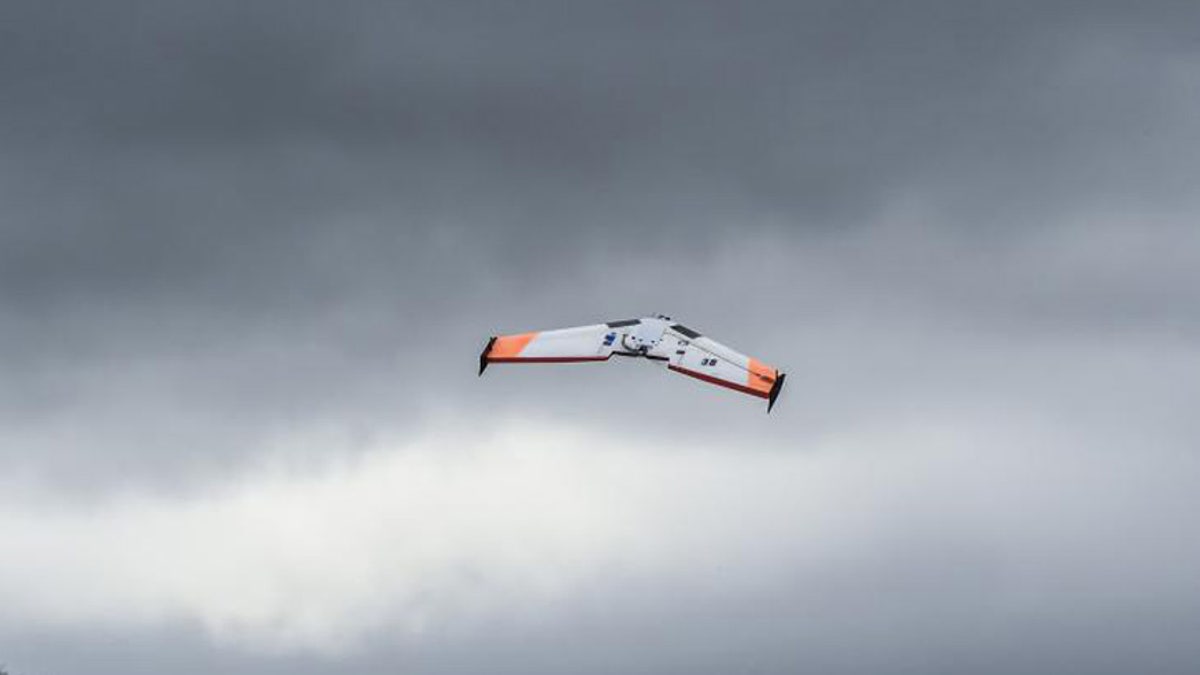 Experts at the Georgia Tech Research Institute and the Naval Postgraduate School have deployed drone swarms in a first-of-its-kind aerial dogfight test.

In a statement released Friday, Georgia Tech said that that the test involving opposing swarms of unmanned air vehicles (UAVs) took place Feb. 9, 2017 at Camp Roberts in Monterey County, California, a National Guard facility.
WALMART WANTS TO DEPLOY IN-STORE DRONES
The small propeller-driven foam-winged Zephyr aircraft used in the exercise sported identical computers and used algorithms to collaborate their approaches. In addition, they used communications software developed by the institutions. GPS tracking also allowed the aircraft to be aware of one another.
Algorithms were at the controls of the aircraft, according to Georgia Tech, while a safety pilot was nearby to take control of any aircraft if needed. "The autopilots also had built in safety constraints, such as airspace boundaries and ranges," according to Georgia Tech.
While the UAVs were not able to shoot at one another, the teams turned to a ground computer, which indicated when aircraft were within range to shoot one another. Teams flew three different sorties and compared the algorithms, according to Georgia Tech.
RESEARCHERS FLY CAMERA DRONES OVER ERUPTING VOLCANOES WITH SPECTACULAR RESULTS
"This experiment demonstrated the advances made in collaborative autonomy and the ability of a team of unmanned vehicles to execute complex missions," said Don Davis, division chief of the Robotics and Autonomous Systems Branch of Georgia Tech, in the statement. "This encounter will serve to advance and inform future efforts in developing autonomous vehicle capabilities."
Two aircraft were unable to participate in the test, making the original 10 against 10 aircraft test lopsided, 8 against 10, according to Georgia Tech.