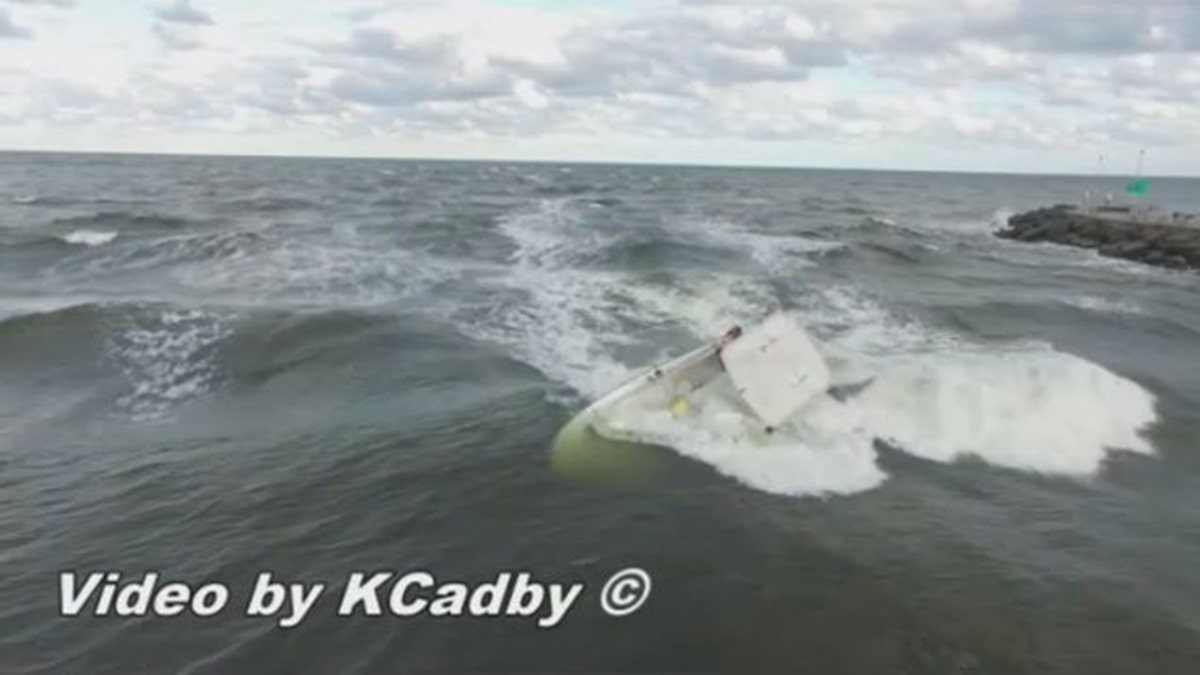 A drone captured video of a boat capsizing in Jupiter Inlet, Florida, and a daring rescue in the rough water by a nearby 13-year-old surfer.
The drone pilot, Kevin Cadby, was flying his drone at Jupiter Inlet to capture video of the water and the boats, as he occasionally does. He saw the boat coming in from far out and decided to follow the boat with his drone, he said.
"The wind was blowing in at 20+ miles per hour, that inlet can be treacherous," Cadby said.
As the drone flew over, video shows a wave coming from behind the boat, toppling it, and a man in a red shirt trying to swim to safety and stay afloat.
The man swam to a group of rocks and a 13-year-old surfer, Sam Ruskin, swam over to him and offered him his surfboard, which the boater used to get back to land.
"My first concern was to make sure nobody else was on the boat," Cadby said, and he continued to follow the boat and look for other people using his drone.
Ruskin, a middle school student, told WPEC everything happened so fast, but he paddled out to the man immediately when he saw what happened. "Just speaks about his character," Ruskin's father told WPEC.