Driver ends up in Lake Champlain after using Google's Waze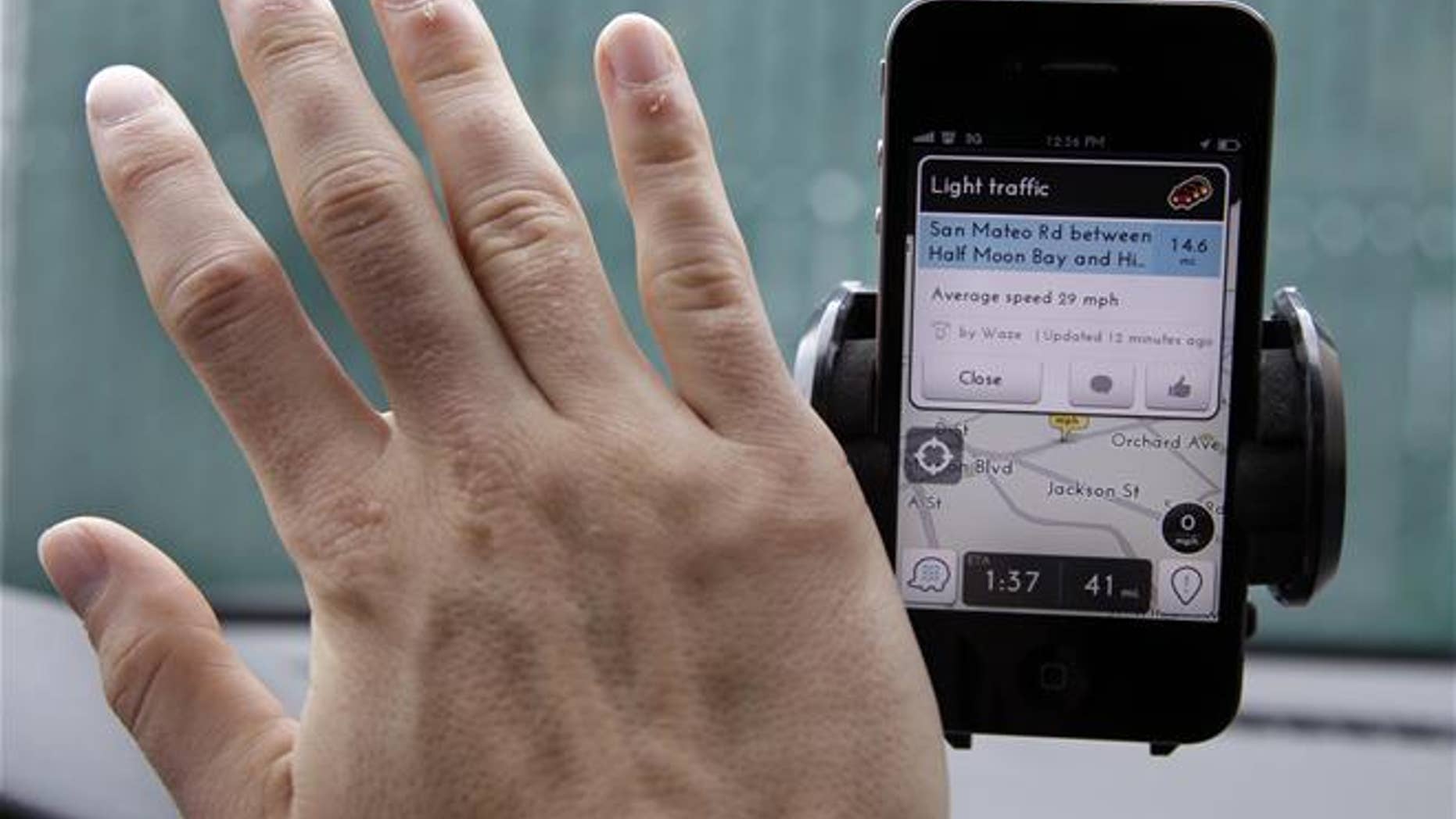 "I was speechless." That's how the owner of a Jeep tells WCAX she reacted when she heard said Jeep had ended up at the bottom of Lake Champlain.
How Tara Guertin's vehicle got there: She says friends who were driving it were misled by faulty directions given by Google's Waze. The Burlington Free Press reports Guertin had let three pals from Connecticut borrow her Jeep for their road trip to Burlington, Vt., and as they drove in the area on a rainy, foggy Jan. 12, they relied on the Waze GPS app—which combines preset directions with updates from users on everything from traffic slowdowns to speed traps—to steer them in the right direction.
Except it wasn't the right direction: It was right off a boat launch near a local Coast Guard station, causing the Jeep to sink 100 feet into the water before those in the car could figure out what had happened.
Luckily, the driver and passengers were able to scramble out of the vehicle as it sank. A Burlington cop's report confirms the bad weather at the time and the poor lighting at the boat launch.
Guertin says she initially thought Waze had simply experienced a glitch, but when she plugged in the same destination, she says Waze gave her the same directions—right back to the boat launch.
"It's impossible to comment here without seeing the user's driving file, and we haven't received permission to do so," a Google spokeswoman told the Free Press via email, adding that drivers should "keep their eyes on the road and use all environmental information available to them to make the best decisions as they drive." WCAX documents the logistical difficulties an underwater salvage company had in retrieving the car, which was said to have been submerged for 10 days.
(This couple followed GPS, ended up stranded for 6 days.)
This article originally appeared on Newser: Owner on Jeep Ending Up in Lake: 'I Was Speechless'