Does Wiki's Latest Docs Dump Have Staff in Revolt?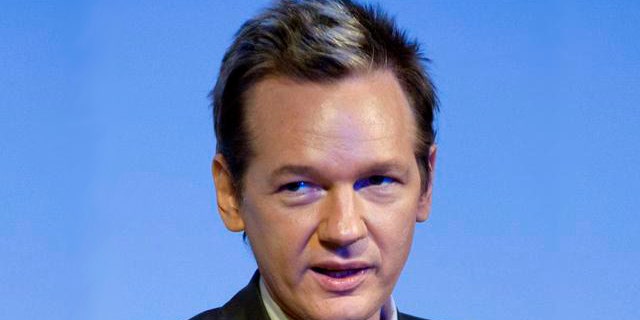 Julian Assange's single-minded focus on the Iraq war -- and publishing a trove of leaked documents that government officials say puts U.S. soldiers at risk -- may be threatening the very stability of Wikileaks.
While the whistle-blowing website and its outspoken front man Assange have proudly passed out access to the secure documents they've uncovered, a diverse collection of former staffers, activists and volunteers are taking issue with the organization and its mission.
They describe an organization that is largely out of control, driven by the personality and ego of its founder, Julian Assange.
At least five people from the core group have left because of disagreements over the way Assange was running the operation, reported the Washington Post over the weekend. The paper cited Herbert Snorrason, a 25-year-old Icelandic activist who moderated a WikiLeaks chat room until about a month ago. "Quite a few others" who were more tangentially involved have also left, he said.
The story was repeated by the New York Times, which cites Assange's "dwindling number of loyalists," and wrote that "some of his own comrades are abandoning him for what they see as erratic and imperious behavior, and a nearly delusional grandeur unmatched by an awareness that the digital secrets he reveals can have a price in flesh and blood."
Neither Assange himself nor spokespeople for Wikileaks responded to numerous requests for comment from FoxNews.com. But on Twitter, Assange categorically denied the New York Times report, stating that the article was "wrong from top to bottom."
Articles on the revolt at Wikileaks nevertheless continued. U.K. paper the Telegraph went so far as to question Assange's state of mind, following a weekend incident in which he walked off the set of a CNN interview
The stories about discontent among staffers began in alte September, when former Wikileaks activist Snorrason spoke with Wired magazine. In that interview, Snorrason complained about data that remained in the first batch of documents, telling a reporter with the tech magazine that "the level of redactions performed on the Afghanistan documents was not sufficient. I announced that if the next batch did not receive full attention, I would not be willing to cooperate."
He resigned shortly afterwards.
WikiLeaks called the 391,831 secret Defense Department documents released Friday evening "the largest classified military leak in history."
The group already published some 77,000 U.S. intelligence reports about the war in Afghanistan in July, but these additional Afghan files were held back because of their sensitive content.
The organization announced Saturday it would soon release 15,000 more secret Afghan war documents. The announcement came just one day after the group published the collection of nearly 400,000 Iraq war papers.