Do leaked photos reveal iPad 3?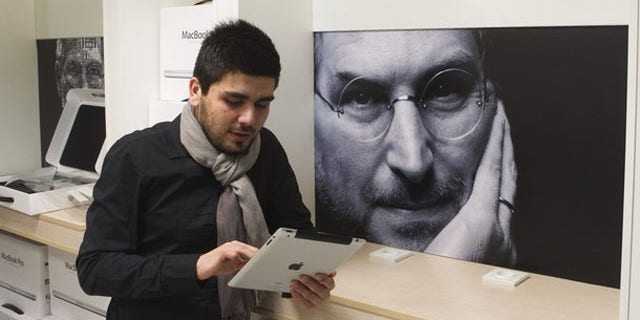 A Chinese website published photos it claims show the forthcoming Apple iPad 3 -- revealing fresh details of the season's most highly anticipated device.
The photos, which appear to have surfaced first on Chinese website Apple Daily, depict what may be some of the first photos of an assembled iPad 3, revealing more tapered edges and an sharper, 8-megapixel camera.
Apple did not respond to FoxNews.com emails to ascertain the validity of the photos. (See the pictures at Apple Daily.)
Apple Daily claims the images were snapped by "special channels."
The site may have spilled the beans on the tablet's fancy new features mere weeks before Apple is widely believed to announce the much anticipated device.
Apple's trademark secrecy has been difficult to maintain in recent years, as several "misplaced" or lost phones and leaky manufacturers have allowed information to seep out. It appears that trend will continue with the new tablet. These latest photos -- if real -- have all but confirmed most of the iPad 3's major features.
The site also corroborated rumors of a new "Retina" screen, the same as the current iPhone 4S, which will offer double the pixel density and resolution, as revealed by MacRumors last week.
Elsewhere, photos of an iPad 3 logic board popped up on a forum on the Chinese site WeiPhone, which shows off an upgraded processor and graphics package, dubbed "A5X," an upgrade from last year's A5 and the original iPad's A4 "system-on-a-chip" -- an industry term for a single chip that contains all of the processing features needed to run a device.
If genuine, these leaks reveal few big surprises, with Apple instead relying on incremental improvements across the board as the company did with the last iPhone -- leading some to speculate that the new device may actually be called the iPad 2S.
But knowing Apple, there may still be a trick or two stored up someone's sleeve.
Apple will be unveiling its latest iPad at one of its trademark events in San Francisco in early March, according to All Things Digital.