Digital lockdown: Startup Canary pushes high-tech home security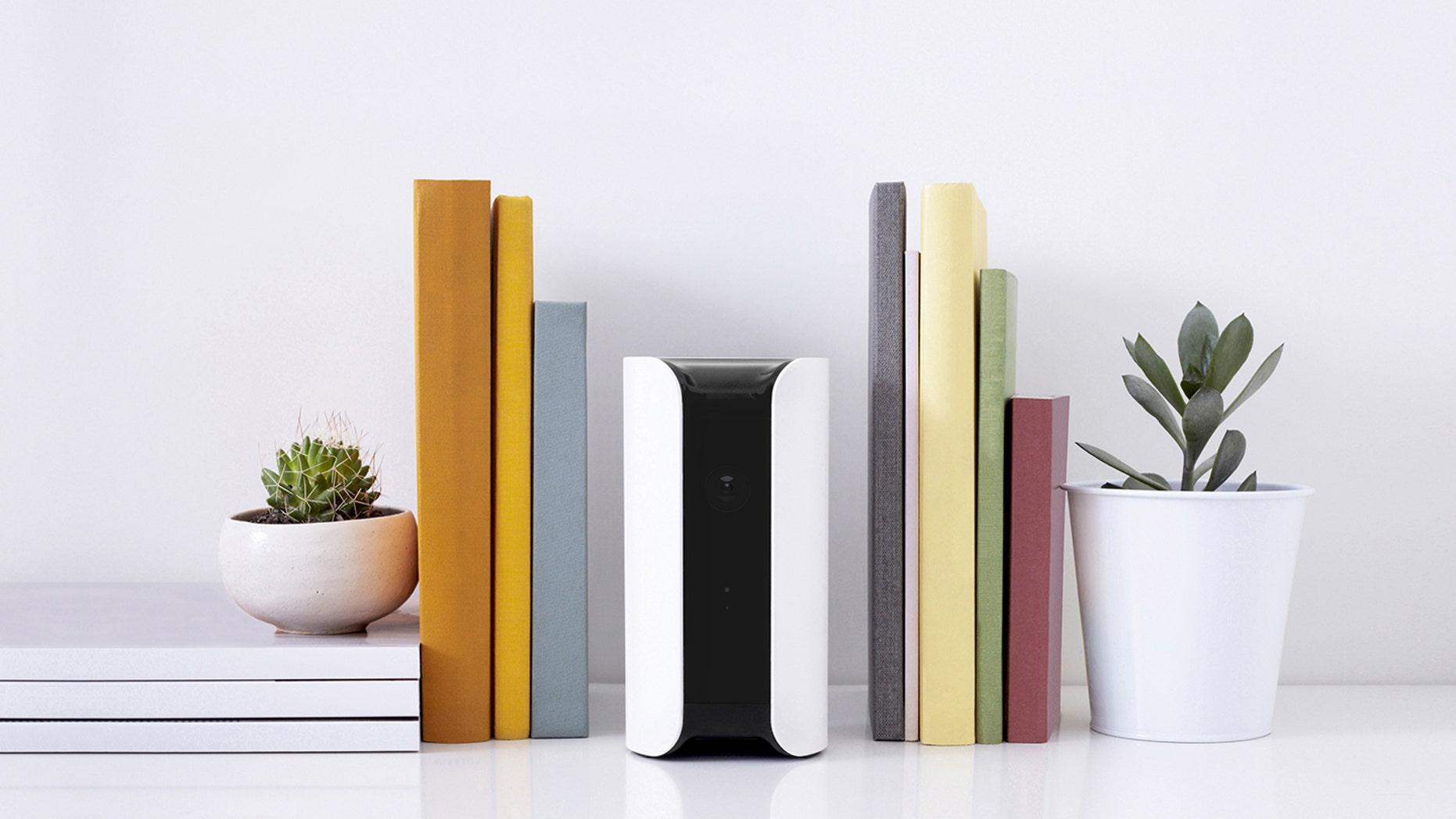 Digital home security system maker Canary is in the catbird seat for a startup, announcing its debut product will be sold starting Wednesday by some of America's biggest retail outlets.
Amazon.com, Best Buy, Home Depot, and Verizon Wireless will all sell the system and State Farm is giving Canary a seal of approval by offering owners of the security device up to seven percent discounts on their homeowners or renters insurance.
Canary Co-founder and CEO Adam Sager credits the company's quick acceptance by retailers to the fact that it solves a problem for an underserved market — inexpensive home security for apartments and single-family homes.
"It's what people have been asking for, retailers tell us that," Sager explained, adding, "We're building in the direction the market's going.
"The retailers sought out products that were simple, that anyone can install and doesn't overcomplicate the home. The problem with the word smart, often products that call themselves 'smart' may complicate your experience; they may not have intelligence."
Canary has been flying high since its record-breaking Indiegogo launch in 2013. It raised a then-record $2 million by selling more than 16,000 units to homes in 78 countries.
Maia Hinkle, research analyst for Parks Associates, says it's important to build on that momentum. "These types of campaigns are successful when consumers believe that the product or service is both novel and delivers value. The high ratings in the app stores indicate that Canary is delivering on its promise."
Hinkle added, "By (Canary) positioning itself in retail, consumers will have the opportunity to visit 2,500 locations and test the product for themselves. After evaluating the product in-person, the consumer can buy with confidence."
Canary in a coalmine
These opportunities have come quickly for a company that Sager and two friends founded in New York's SoHo neighborhood three years ago. The triumvirate has grown into a 70-person staff that's growing rapidly.
Sager says all of the hardware, software, and design is done in-house. Manufacturing is done overseas, but it's handled by Canary staff that the CEO says has been hired away from Apple, Motorola, and other household-name tech firms.
"Most users don't think about how a device is made," said Sager, "but it's a source of pride for us because we know how much time and effort went into it and what it will produce."
And yes, the system is named after the rudimentary alarm system employed by miners who took canaries into coalmines to monitor for gas leaks.
"Hopefully, ours is a friendly system in your home to warn you that things are going wrong," Sager said when discussing the nomenclature's backstory.
And while a number of companies are creating smart security devices with interactive cameras, Canary officials claim its product is more comprehensive than rival offerings.
"It learns your habits and behaviors and sends meaningful alerts," asserted Sager.
The system is always on, purportedly cuts down on false alarms with its artificial intelligence, and in privacy mode the camera is turned off. Data is not stored locally; it's accessed in the cloud via app. A service to save videos will be launched for customers who want to record moments from home while they're away.
The sleek Canary unit is about the size of an external hard drive at six inches tall and three inches wide. It's made to sit on a shelf or end table where its motion detection and night vision sensors can pick up activity and the camera can live stream HD video and audio to your smartphone. If you have multiple Canaries, they work in harmony.
The system uses Wi-Fi or Ethernet to connect to the Internet and works on recent iOS and Android smart devices. It not only reacts to unexpected motion, it monitors the temperature, humidity, and quality of the air in your home. A 90+ decibel alarm is built in and sounds if a user doesn't deactivate it when sent alerts.
The app can also alert police or fire departments if alerts are not designated false alarms.
Analyst Hinkle gives Canary praise for easy set up and "great learning features," which use alerts and responses from the user to "know" whether it's situation normal or the authorities need to be notified.
"The steps are very easy, but it is very comforting knowing that I don't have to invest a lot of time into the product for it to benefit me and learn my preferences in the process," she said, adding, "The images are clear and the notifications are extremely easy to access and address."
Canary would like to unseat incumbents such as ADT in homes, but the upstart security firm is also looking to service an underserved market—rental apartments.
"It offers security to millions of people who never had access before," Sager explained, and that number is 39 million American renters by the company's count. The Canary CEO said cost plays a major factor in deterring people from getting a home security system.
With a $249 retail price, Sager says Canary is a cheaper and more beautiful option than the typical security setup.
Parks Associates' Hinkle said there's plenty of room growth with just 17 percent of US households adopting home security. She added, "The introduction of interactive services and home controls has expanded the value proposition and spurred growth."
However, the biggest hurdle for Canary may be awareness. "Consumers are not familiar with smart devices or where to purchase them," explained Hinkle.
Brian Blau, research director, consumer technology and markets at Gartner says increasing competition from larger tech firms looms as a challenge. "I worry (Canary) will have a tough time competing against not only all of the other home security startups, but also the big players like Samsung SmartThings."
"Canary will need to stand out from the pack with price, significantly different features, or maybe they will get acquired and that will be how they eventually get to a higher level of success," he added.
Canary plans an international rollout later this year and the company's CEO is undaunted by Samsung or other startups. "We developed the best product with the smartest software that uses artificial intelligence that understands your environment and sends you data you can act on. It's designed for everyone, to open this (home security) market up and connect people to their homes."