Cycling goes high-tech with specialized 'iPadded' seats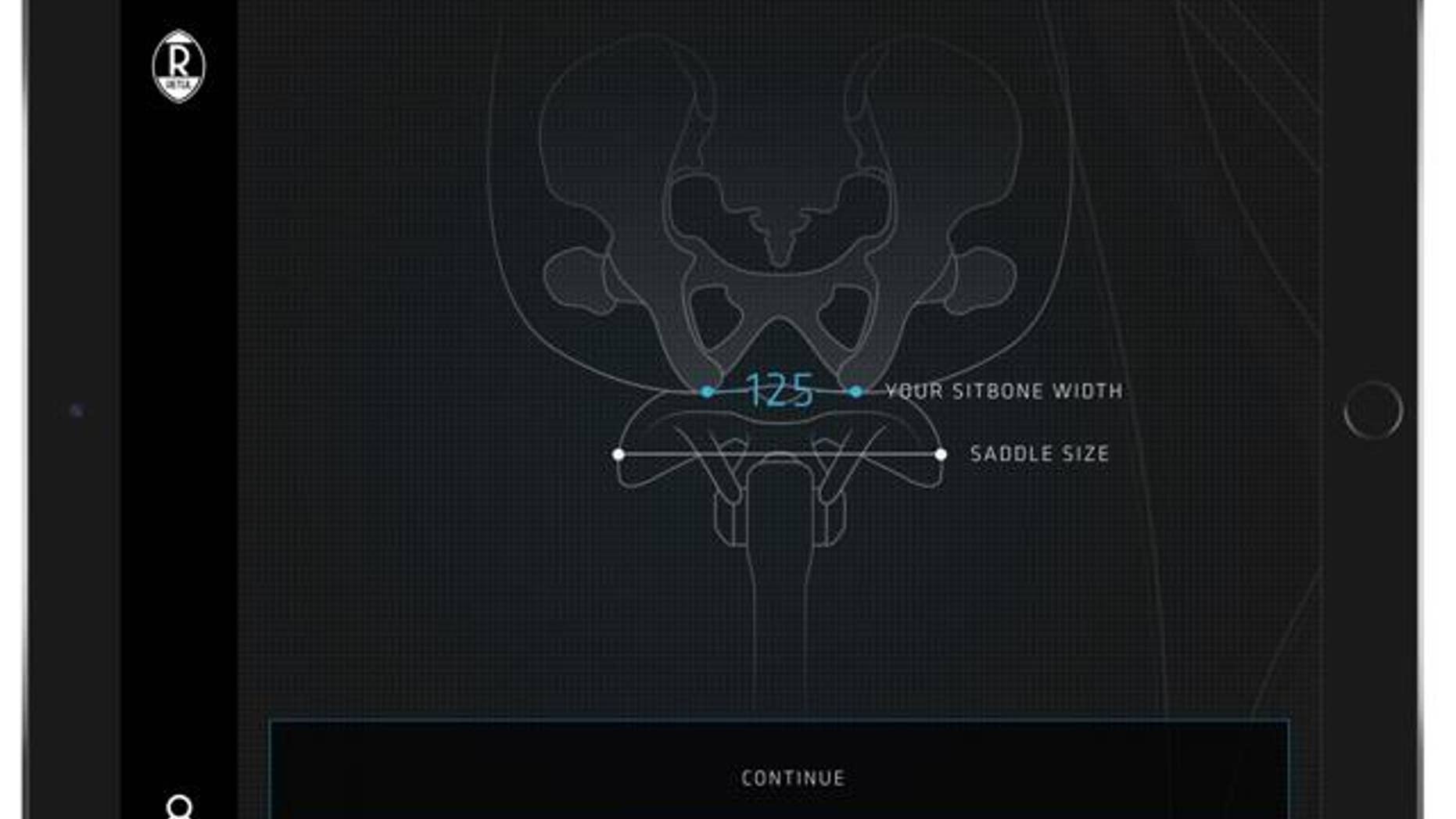 Technology is rapidly changing sports design as well as customization, and it's not just for the pros. Specialized Bicycle Components makes high performance bikes but it's now using software from its Retül unit and an iPad to bring high tech offerings to the masses.
Specialized has created an app to help bike shops fit riders for the correct seat, upgrading from the previous method using memory foam on a board that's known semi-officially as the "ass-o-meter."
The relatively new software harnesses Specialized's proprietary technology working in tandem with Apple's tablet to better fit "saddles" for cyclists. In this process, a customer still sits on a board but this one maps pressure and sends data points to an iPad app for analysis that identifies the pressure points that could cause pain, suffering, or sexual problems for male riders after they spend many hours on a bike.
The new digital sitbone device is more accurate according to Paul Cline, an associate at Cynergy Cycles in Santa Monica, Calif. The bicycle shop sells Specialized bikes and accouterments. Cline says the old memory foam was as much art as science: "You had to feel your way around the indention, or the imperfections of what they wear, it may not give you an accurate reading. With the new one, it's really precise, pinpoints the sitbone and you know exactly where it is."
HOW MARS ASTRONAUTS COULD TURN PEE INTO PLASTICS
In addition to offering high-tech service, Scott Stroot, manager for integrated technology at Specialized, notes the new sitbone device is paying off for the brand: "Retailers have responded well to the sitbone device and iPad ... they can see which employees are using the product and selling it. It's an opportunity for management to coach and close on more sales. It used to be 'we think it's the right seat for you, try it' but now riders are sold on it."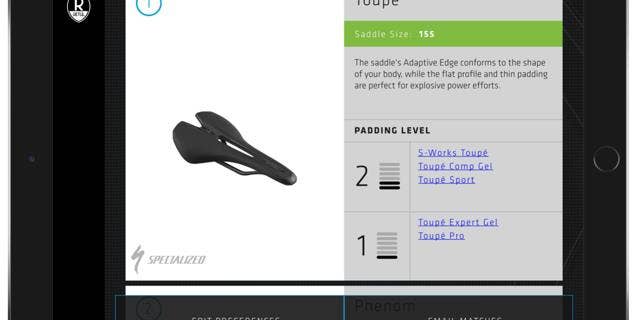 Stroot adds, "We look at this as a first step in a much bigger process in getting towards the ability to prescribe saddles rather than recommend them."
The data is also emailed to customers and digitally stored in the shop for future reference.
Have a seat
Fox News got a demo of the software setup and compared it with the memory foam. The iPad app readings took just two minutes and readily offered a few different seats based on data gleaned from the sitting position. It proved to be more accurate than the ass-o-meter that often requires a second seating if the memory foam doesn't get a clean reading.
WRITING AN ALGORITHM TO SOLVE THIS CHESS PROBLEM COULD NET YOU A COOL $1 MILLION
The iPad measures in real time so a store associate can have customers move and adjust their seated position to get proper readings before they stand back up. It also allows shop workers to take the data with them on the iPad as they compare various seats in the aisles.
Michal Kollbek, Cynergy's store manager and a mountain bike racer/daredevil himself, says that customers are better served with the digital readings, which can also be stored more easily and shared by email. "We are cutting the time we spend with customers to choose a saddle and cutting the time the customer is testing it," he said
Kollbek adds that the device not only saves time, but also money: "Before the customer had to test a saddle and had to change for another one so we took it back. It wasn't great for us because we were stuck with a used saddle. Now we can choose the perfect saddle for them."
The shop has a 30-day return policy and Kollbek says some riders brought back two or three seats before settling into one with the best fit. At that rate it only takes a few customers that don't return saddles, forcing the restocking of used seats for the system to pay for itself.
WALMART PARTNERS WITH GOOGLE FOR VOICE SHOPPING
The downside for consumers is the upside for Specialized - the digital sitbone system is proprietary and only available in shops that sell the company's bikes. It's part of the company's self-described push into creating products that are ergonomically and scientifically-designed to eliminate pain.
David Sanders of Los Angeles took the new digital sitbone system for a spin in Cynergy and was impressed. "I think this is more effective and efficient (than the memory foam board)."
When asked which system he'd prefer, Sanders didn't hesitate and pointed to the iPad: "The technology is cool. I would go with the digital."